Advanced Battery Golf Tournament
Monday, March 11
Check-in:
begins at noon
First tee-off:
1:00 pm
Dinner:
7:00 pm
Play golf like it was meant to be played.  Join us for the 5th Annual NAATBatt Invitational Golf Tournament on the famed Wigwam Gold course.
This Arizona treasure was established in the 1920's, a time when golf courses did not get built through dense housing developments, and certainly not with tight, target fairways. This jewel of the desert is among the Southwest's last remaining golf resorts built for a pure golf experience. Canals, streams and lakes cascade through the journey. The shadows cast on greens and bunkers are from majestic parkland trees, not multi-story resort buildings.
For over 50 years, the Gold Course has been recognized as one of Arizona's most challenging and respected golf courses. Nicknamed "Arizona's Monster," the Gold Course has hosted many signature tournaments over the years, including numerous U.S. Open Qualifiers, U.S. Amateur Qualifiers, several NCAA Regional Championships and the annual Patriot All-America Invitational – one of the top amateur competitions in the world. The 7,345 yard, par 72 course has also received various industry awards and accolades since opening in 1965, including being named one of the "Top 100 Golf Courses in America."
For attendees that truly love the game of golf, NAATBatt's Advanced Battery Golf Tournament is not to be missed.
Fee: $330 includes greens fees, tournament scoring, cart, course refreshments and dinner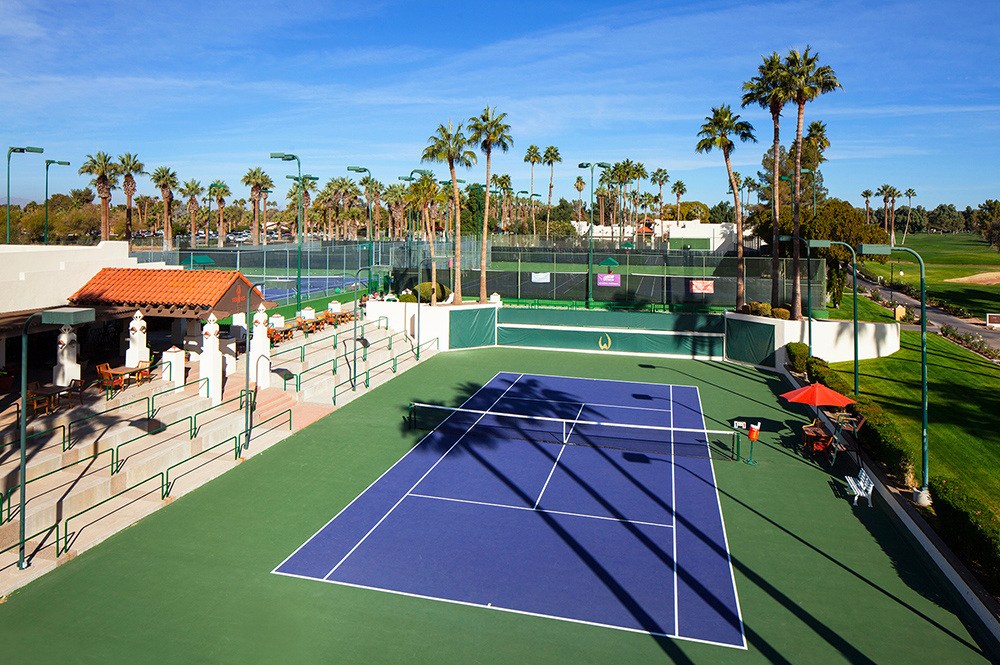 Advanced Battery Tennis Tournament
Monday, March 11
Check-in and practice:   2:00 p.m.
Tournament begins:  2:30 p.m.
Dinner:   7:00 p.m.
NAATBatt 2019 will feature the 3rd Annual Advanced Battery Tennis Tournament at the Tennis Center of The Wigwam resort.  The Tennis Tournament is structured as a Switch Doubles event. Matches are 6 games but players change doubles partner every 2 games, ensuring they play with every player on the court. Players record individually how many games they win per match.  Players of all levels are welcome.
The Advanced Battery Tennis Tournament is a perfect way to meet and socialize with fellow attendees of NAATBatt 2019.  All that is required to participate is a love of tennis or a disdain for golf. Attendance at the Tournament Dinner for all golf and tennis players is included in the price.
Fee:  $225 includes balls, towels, court-side refreshments and dinner.