NAATBaat Workshop On:
Lithium-Ion Battery Safety Solutions
State-of-the-Art Strategies for Reducing the Risk of Thermal Events in High Voltage Lithium-Ion Battery Systems
April 21-23, 2020
Greenville, South Carolina
Clemson University International Center for Automotive Research (CU-ICAR)
BMW Group Plant Spartanburg
Workshop Overview
NAATBatt International, in partnership with Soteria Battery Innovation Group, is pleased to offer a Workshop on Lithium-Ion Battery Safety Solutions in Greenville, South Carolina, on April 21-23, 2020.
The workshop will be in three parts, which may be registered for together or separately.  Part 1 will be a Tutorial on Battery Safety, offered by renown international battery consultant, Shmuel de-Leon, on April 21.  Part 2 is the general program of the Workshop on Lithium-Ion Battery Safety Solutions, which will be held on April 22 and will include a tour of the BMW battery back assembly operations at the BMW Group Plant Spartanburg on the morning of April 23.  Part 3 will be the BMW Driving Experience on the afternoon of April 23 at the BMW Group Plant Spartanburg (subject to a minimum of 30 registrants).
Please join us in Greenville/Spartanburg on April 21-23 for an in depth look at the challenges of lithium-ion battery safety.
Background
Lithium-ion battery technology is revolutionary.  Lithium-ion batteries enable the storage of amounts of electric energy that would have been unthinkable three decades ago.  As important, the relatively light weight of lithium-ion batteries permits their delivery of electric energy to devices located almost anywhere without the need for an electricity grid.
The power and flexibility that lithium-ion technology can bring to a variety of devices promises to revolutionize automobiles, public transit, personal mobility, renewable energy, ship engines, industrial equipment, high energy weaponry, and even electric aviation.  Lithium-ion technology will be one of the most consequential technologies of the 21st Century.
But lithium-ion batteries come with a price.  With each advance in their ability to store more electric energy in less mass, the potential destructive power of an accidental release of energy by the battery grows at least proportionately.  Accidental releases of energy by lithium-ion systems, often expressed as fires, explosions or other thermal events, cause the technology to pose a threat at some level to its users.  If the threat proves too large, it will undercut the market for lithium-ion batteries and the devices they power no matter what their advantages.
The need to design lithium-ion battery cells, packs and systems in ways that absolutely minimize the risk of a thermal event is of paramount importance.  Good and accurate information about what the degree of the threat is and how to minimize it is hard to find.  There is a lot of bad information floating around in the press and in battery marketing brochures.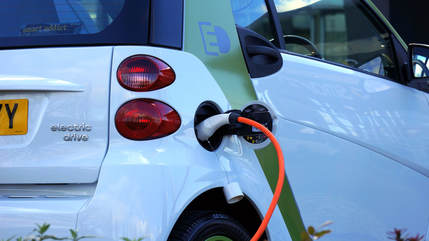 The NAATBatt Lithium Ion Battery Safety Solutions Workshop will pull together the best possible information about lithium-ion battery safety and about current approaches to improving it.  The program will identify new approaches to lithium-ion battery safety at the cell, pack and system level and possible vectors for future improvements.
The workshop is designed for users and prospective users of lithium-ion battery systems who need to understand the risks of those systems.  Battery company executives and entrepreneurs should also attend, as the workshop will also discuss new approaches to battery safety that could be the basis for future business opportunity.
As a special bonus, attendees will have the opportunity to tour BMW's battery pack assembly plant in Spartanburg, SC on the morning of Thursday, April 23, 2020 and hear a presentation from BMW personnel about BMW's North American operations and plans in the vehicle electrification space.
Please join us in Greenville/Spartanburg on April 21-23 for this informative and important program.
Attendees will need to provide their own transportation between events, all of which will be in the Greenville, SC area.