LITHIUM-ION BATTERY RECYCLING WORKSHOP 2019 SPEAKERS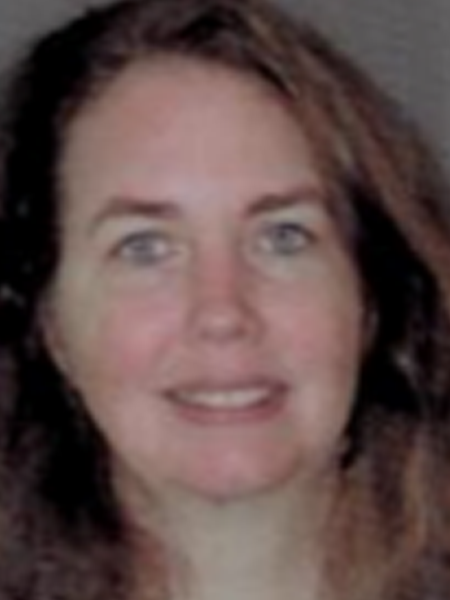 Tracy Atagi
Tracy Atagi is a subject matter expert on the Resource Conservation and Recovery Act (RCRA) regulations.  She has been with U.S. EPA's Office of Resource Conservation and Recovery since 1991, working as the team leader on several RCRA-related rulemakings, including the Definition of Solid Waste rules, Aerosol Can Universal Waste proposed rule, and the Airbag Waste interim final rule.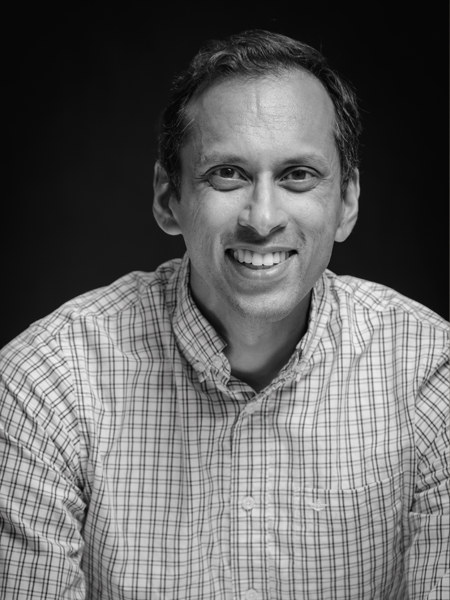 Ashish Bhandari
Ashish Bhandari M.E, P.Eng. is the Vice President of Engineering at Raw Materials Company in Port Colborne, Ontario.  His focus in on developing new recycling technologies and processes for batteries.  Ashish completed his Masters of Engineering from Purdue University before joining General Motors Company.  He worked for years in design, validation, and R&D of fuel cells.  Ashish holds a Professional Engineer designation within the province of Ontario, as well as multiple patents in Fuel Cell Research and Battery Recycling.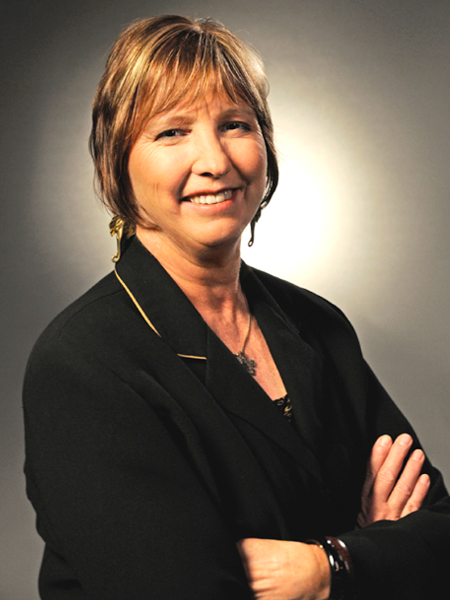 Sharon Bonesteel
Sharon Bonesteel is a Senior Policy Analyst – Manager Codes & Standards Initiative Team Leader – of Salt River Project's Energy Storage Collaboration Team.  She is a licensed architect in Arizona and California, a RESNET certified rater, an ICC Certified Building Official, a Commercial Energy Inspector, and an Arizona Certified Fire Inspector.  Sharon serves as SRP's voting representative to the ICC code development process.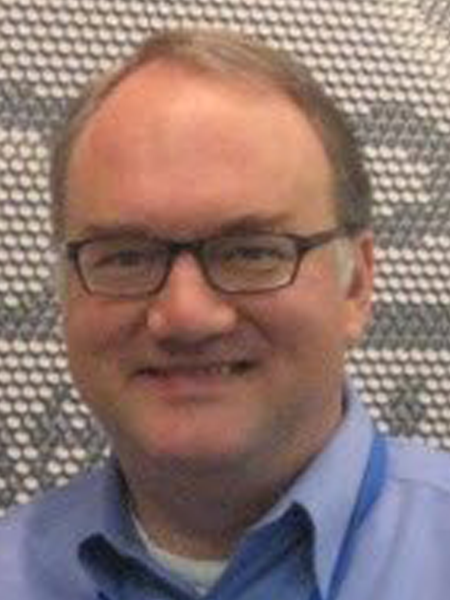 Mark Caffarey
Mark Caffarey is the President of Umicore USA.  Umicore is a global materials technology and recycling group with about 10,400 employees and revenues (excluding metal) of € 3.3 billion (turnover of € 13.7 billion) in 2018.  Since 2015, Mark has been responsible for recycling services offered by Umicore in North America for electronic scrap, spent automotive catalysts, rechargeable batteries, bottom ashes, bullions, and any low grade material containing precious metals. Mark started working with Umicore in 1984 at the Hoboken Precious Metals facility, where he became Assistant Plant Manager in 1990.  He served as Plant Manager for Umicore's US Cobalt Extra fine powder production North Carolina from 1994 to 1998.  In March 1998, he assumed responsibility for the Marketing and Sales arm of Umicore in North America.  Mark holds an MBA and an MS in Chemical Engineering from Brussels University,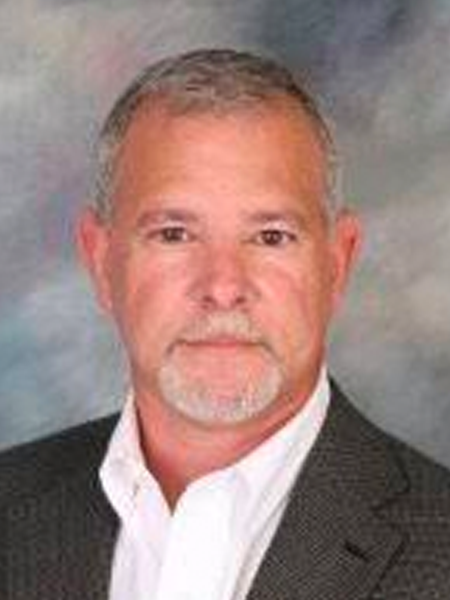 Todd Coy
Mr. Todd Coy has 30 years' experience in resource recovery operations.  He holds the positions of Executive Vice President at KBI and Vice President of Retriev Technologies, Inc.  Mr. Coy is responsible for strategic business development and is focused on the electric and hybrid vehicle market and managing end of life large format batteries.  Mr. Coy led the develop team in obtaining a 9.5-million-dollar grant from the U.S. Department of Energy for the ground up construction of Retriev Technologies dedicated advanced battery recycling facility in Lancaster Ohio, which is the only U.S. facility specifically in operation that is dedicated to end of life management of HEV and EV batteries.  Mr. Coy serves as Co-Chair of the NAATBatt Battery Recycling Committee.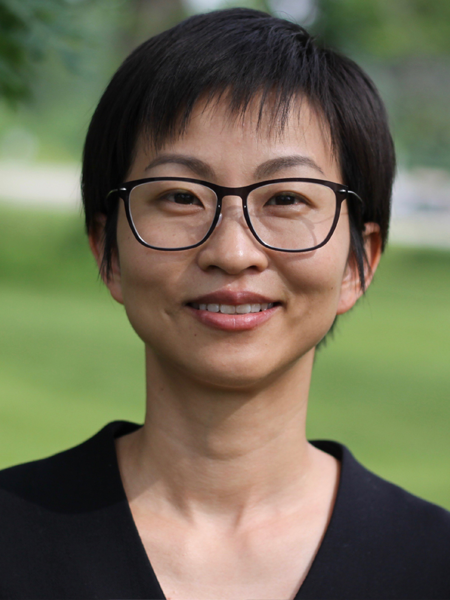 Qiang Dai
Qiang Dai is an assistant energy systems analyst at Argonne National Laboratory. She holds a B.E. in Environmental Engineering from Tianjin University in China, and a Ph.D. in Environmental Engineering from University of Michigan. Dr. Dai joined Argonne in 2014. Since then, the environmental impacts of lithium-ion battery production, assembly, use, and recycling have been one of her research interests. Dr. Dai leads battery life cycle analyses in the Systems Assessment Center at Argonne, and is the principal investigator of EverBatt: Argonne's closed-loop battery recycling cost and environmental impacts model. Together with many other researchers in Argonne's ReCell (Advanced Battery Recycling) Center, Dr. Dai has been working to develop economic and environmentally sound recycling processes that can be adopted by industry for lithium-ion and future battery chemistries.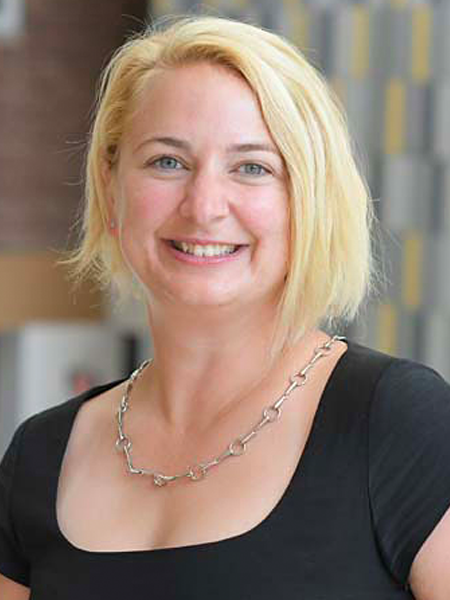 Gabrielle Gaustad
Gabrielle Gaustad is the Dean of the Inamori School of Engineering at Alfred University.  Dean Gaustad is an expert in advanced materials engineering and sustainability.  She was a recipient of a National Science Foundation Faculty Early Career Development (CAREER) Program Award to study the implications of material scarcity and criticality on future clean energy technologies. Prior to assuming her positon at Alfred University, Dean Gaustad served as an associate professor at Rochester Institute of Technology (RIT) and Master of Science program coordinator for the Golisano Institute for Sustainability, which she helped found.  Dean Gaustad has received research funding as a principal investigator from the National Science Foundation, the Environmental Protection Agency, the New York State Department of Environmental Conservation, and the New York State Energy Research and Development Authority.  Her research portfolio earned her admission into RIT's "Principal Investigator Millionaire Club" in 2015. She has also earned an excellence in research award from RIT and been nominated for excellence in teaching awards.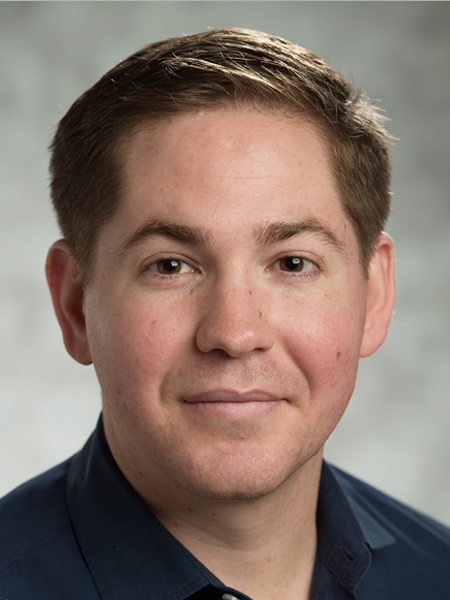 Samm Gillard
Samm Gillard is a technical project manager for the U.S. Department of Energy's (DOE) Vehicle Technologies Office (VTO), which leads research and development projects aimed to advance low cost, secure, and clean energy technologies for transportation. Within VTO, he manages several projects for the Battery R&D team. His areas of responsibility include lithium ion battery recycling, extreme fast charging, behind the meter storage for extreme fast charging, battery testing activities, SBIR/STTR projects related to batteries for the office, and serves as a technical advisor to the U.S. Advanced Battery Consortium. Prior to DOE, he worked in battery design and supply chain for the Department of Defense, worked for the U.S. Patent and Trademark office as a patent examiner, and served in the military. He has a degree in Materials Science from the University of Maryland.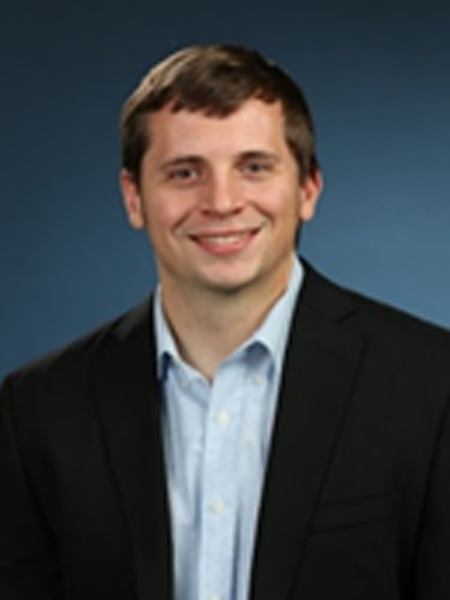 Dr. Eric Gratz
Dr. Eric Gratz is the CEO of Battery Resourcers. Dr. Gratz has been working on recycling lithium ion batteries and recovering cathode material from them for the last seven years. He is a member of Battery Resourcers founding team in 2015 and has led the development of taking the recycling technology from lab scale to pilot scale. Prior to working at Battery Resourcers he was a Research Professor at Worcester Polytechnic Institute. Dr. Gratz has previous start-up experience working at NDC Power where he developed novel catalysts for fuel cells.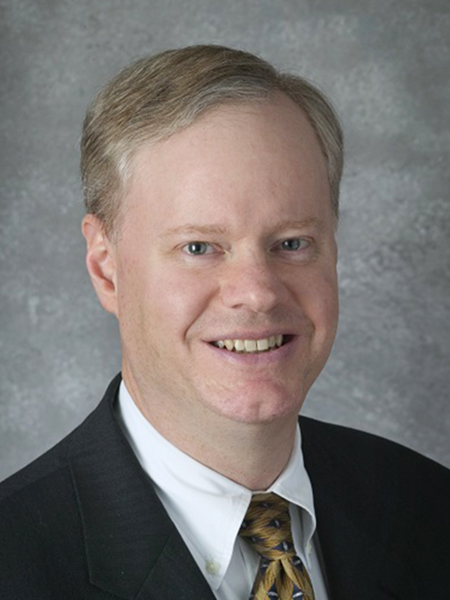 James Greenberger
Jim Greenberger is the Executive Director of NAATBatt International, a not-for-profit trade association of advanced battery manufacturers and their supply chain partners doing business in North America and around the world.  Mr. Greenberger co-founded NAATBatt in 2007 as part of a national initiative to promote the manufacturing of large format lithium-ion batteries for electric vehicles in the United States.  Mr. Greenberger currently serves on the Board of Directors of the International Battery Materials Association, the Board of Advisors to the Battery500 Consortium, the UCSD Strategic Energy Initiatives Advisory Council, the Executive Committee of the Center for Renewable Energy at Illinois State University, and the Board of Directors of two for-profit companies engaged in the advanced battery industry. Before entering the battery industry, Mr. Greenberger practiced corporate law in Chicago, Illinois for more than 30 years.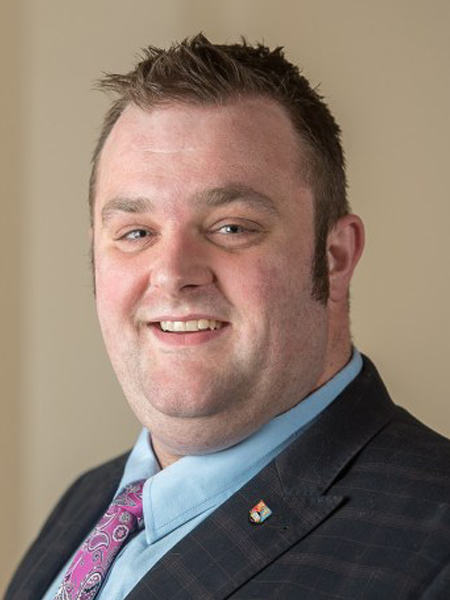 Gavin Harper
Gavin Harper is a Faraday Institution Research Fellow at the University of Birmingham's Centre for Strategic Elements and Critical Materials. He works on ReLiB: Reuse and Recycling of Lithium Ion Batteries, one of the Faraday Institution's Fast Start projects.  Prior to this he was Energy Development Manager at the University of Birmingham, managing the development of the Birmingham Energy Institute, also supporting the development of the Energy Research Accelerator and Energy Capital. He sits on the International Energy Agency's Experts' Group on Research and Development Priority setting, IEA Task 40 Critical Raw Materials for EVs and the Advisory Council of the National Energy Foundation.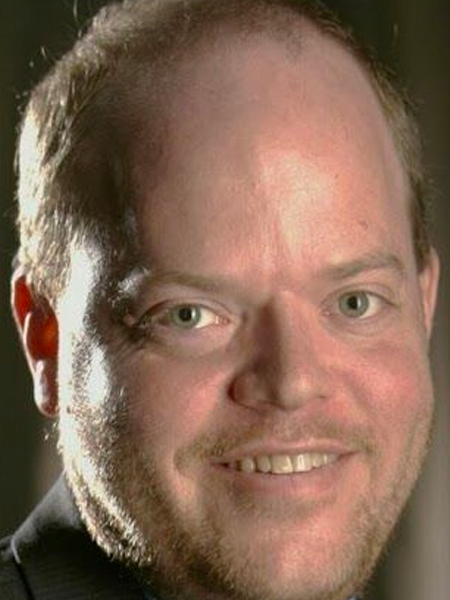 Sam Jaffee
Sam Jaffe is the founder and Managing Director of Cairn Energy Research Advisors. He has more than ten years of experience as an analyst, consultant and executive in the energy storage industry. Prior to Cairn ERA, he has worked at Navigant Research and IDC as an analyst and has also served as CEO at Panea Energy and Cygnus Energy Storage. He is an authority on battery usage on the grid, transportation and consumer electronics. He is an accomplished public speaker and a frequent keynote speaker at conferences and events throughout the world, including the Battery Show, Interbattery Korea, Stockage D'Energie and the Energy Storage Association annual meeting. He is frequently quoted in multiple press outlets, including the New York Times, The Wall Street Journal and CNBC. He lives and works in Boulder, CO.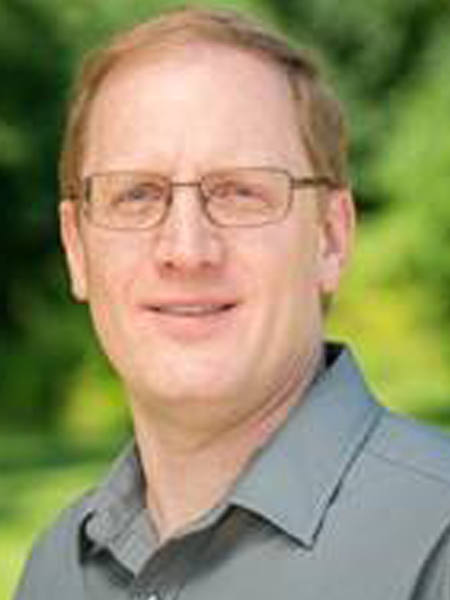 Andy Jansen
Andy Jansen is the Leader of the Engineering Research Group within Argonne National Laboratory's Electrochemical Energy Storage Theme.  Andy has over 26 years of experience at Argonne in research and development of advanced battery systems for transportation applications.  These battery systems were predominantly lithium-based and include lithium-alloy/iron disulfide (molten salt), lithium polymer, and lithium-ion.  He has extensive hands-on experience in the various processes and equipment needed to work with air sensitive active materials that are common in advanced batteries.  Andy also serves as the Leader of the Cell Analysis, Modeling, and Prototyping (CAMP) Facility at Argonne, which is a multi-disciplined team with semi-automated electrode and cell making equipment centered on the advancement of novel high energy cell systems for transportation applications. He received his Ph.D. in Chemical Engineering from the University of Florida in 1992.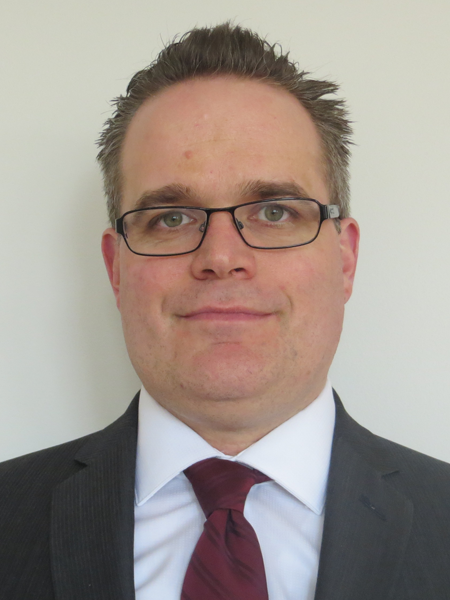 Peter Karlson
Peter Karlson, Battery Lifecycle Manager at General Motors Company, has more than 16 years of experience developing and integrating alternative automotive propulsion systems, including over 8 years in the Hybrid and Electric vehicle space. Peter has held a number of engineering positions in the areas of manufacturing, electrical architecture, high voltage safety, advanced vehicle technology development and battery secondary use technology.  His current responsibilities include leading a cross functional team that manages high voltage battery lifecycle including global service strategy, refurbishment, secondary use and recycling.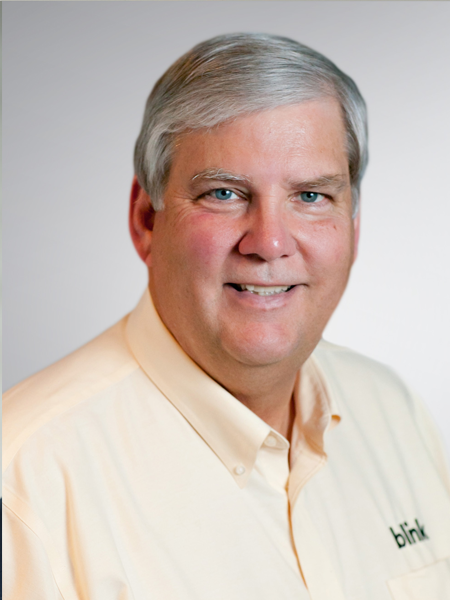 Don Karner
Don Karner is the founder and President of Electric Applications Incorporation ("EAI"), a state-of-the-art battery testing laboratory with headquarters located near downtown Phoenix.  Mr. Karner provides overall strategic and technical direction for EAI and acts in a project management role on significant projects.  Prior to founding EAI, served as President of eTec, which installed electric vehicle infrastructure throughout the United States, specializing in fast charge applications for both on and off road vehicles.  While with eTec, he served as the Project Manager for the $210 million EV Project – a public/private partnership with the U.S. Department of Energy.  Mr. Karner holds a degree in electrical engineering from Arizona State University and a graduate degree in nuclear engineering from the University of Arizona.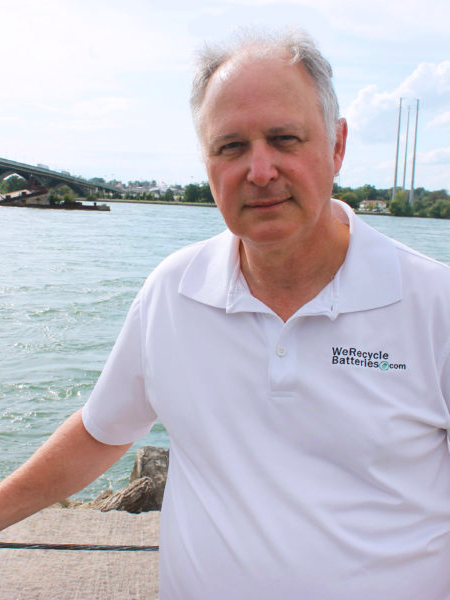 John Kincaide
John Kincaide is the President of  WeRecycleBatteries.com, a battery recycling brokerage service  with operations in Canada and USA.  Since 2010, WeRecycleBatteries.com has recycled millions of pounds batteries to end of life battery processors in both countries. The company holds EPA/Environment Canada export permits that allow its clients to access end of life battery processors in both USA and Canada.  John is also the President 2ndLifeBatteries.com.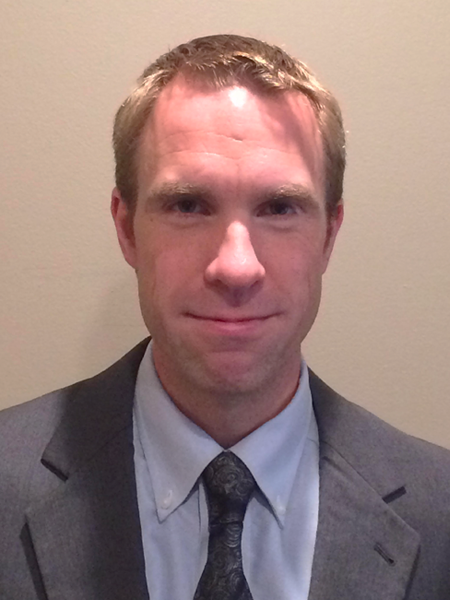 Kevin Leary
Kevin Leary is an international transportation specialist with the Pipeline Hazardous Materials Safety Administration (PHMSA) in the U.S. Department of Transportation.  Mr. Leary provides technical expertise in the development of regulatory standards, compliance assistance and analysis of the hazardous materials transportation regulations. Mr. Leary has extensive experience with the U.S. and international hazardous materials transportation regulations particularly lithium batteries.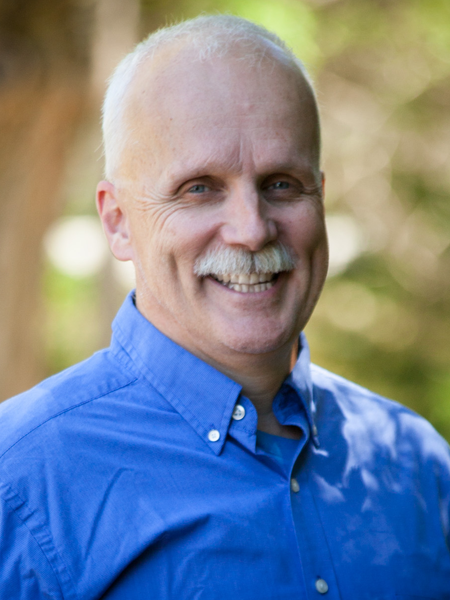 JD Lindeberg
JD Lindeberg is a principal and president of RRS bringing over 30 years of experience developing corporate sustainability systems, material recovery and processing systems, biomass energy and organics recovery, business planning and plan development, project due diligence and risk management, capital project planning, and project financing. His training and experience as a professional engineer give an added dimension to his business background and provide insight into the development of award-winning projects. Recently his efforts have focused on increasing recovery through the innovative development and application of recovery technologies to increase overall recovery in response to both public and private demand for higher recycling rates.  He is a well-known speaker on the national level, where he has delivered numerous speeches on the topic.  He has also had the opportunity to pursue the development of environmental and sustainable technology through his involvement in the non-profit Environmental Capital Network and his own ventures into "green" home and resort construction.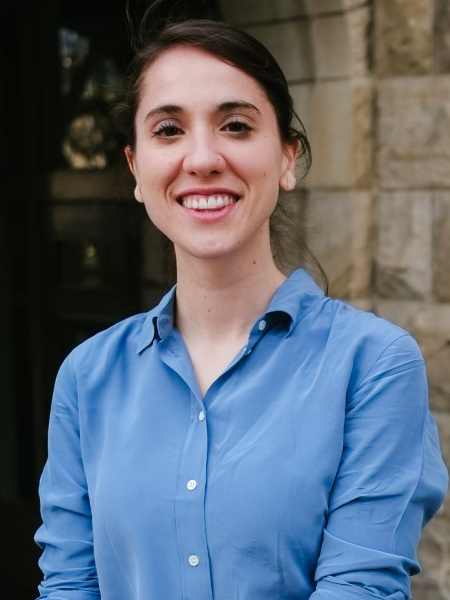 Dr. Kate McMahon
Dr. Kate McMahon is an ORISE Science and Technology Scholar in the Vehicle Technologies Office at U.S. Department of Energy (DOE).  She received her PhD. in Engineering and Public Policy from Carnegie Mellon University, where she serves as Graduate Researcher.  Prior to joining the DOE, Dr. McMahon worked as a Research Associate at Matson & Associates and served as a Regulatory Specialist at American Water Works Association.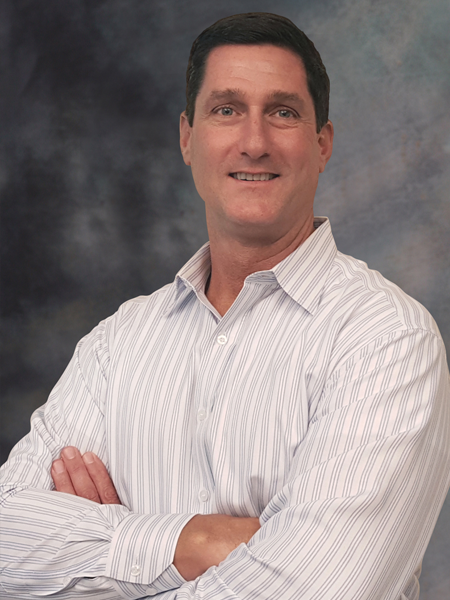 Tim Michaels
As Vice President of Operations, Tim Michaels is responsible for managing all operational logistics and safety and compliance efforts for Call2Recycle's battery recycling program in the U.S. and Canada.  Michaels also drives innovative infrastructure enhancements to realize greater operational effectiveness and efficiencies and to help advance Call2Recycle's battery recycling processes. With more than 15 years' experience, Michaels is known for his expertise for domestic and international work in logistics, process improvement and operations management. His credentials include overseeing operations at BlueLinx Corporation, GE Polymershapes and GE Supply.  He has also served as the Manager of Global Logistics for wind turbine and water purification projects at GE Power & Water.  Michaels also achieved the rank of Major during his 10 years of service with the U.S. Marine Corp.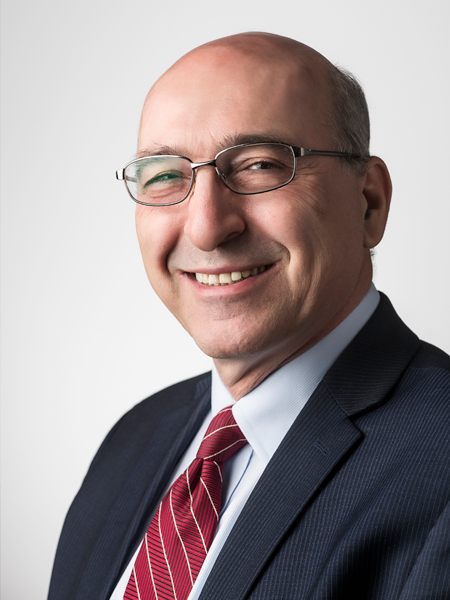 Ahmad Pesaran
Ahmad received his Ph.D. from UCLA and has been working at NREL for the last 35 years.  Until 2017, he was the Manager of Energy Storage Group with research activities on high energy anodes, electrode coatings, battery thermal management, 3D electrochemical-thermal modeling, safety modeling, battery second use, techno-economic analysis of batteries for EVs; he led the Computer-Aided Engineering for Electric Drive Vehicle Batteries for DOE.  Ahmad has co-authored more than 150 papers and conference presentations on energy storage and electric drive vehicles. He is an active member of USABC. He has won many NREL and external awards including three R&100 Awards and EERE Assistance Secretary's 2017 Outstanding Impact. Ahmad was elected to SAE Fellow in 2018.  In the past two years he was detailed to the DOE's Vehicle Technologies Office as technical advisor to the Battery program. Currently, Ahmad is supporting DOE on battery recycling, battery processing, and low-cobalt projects.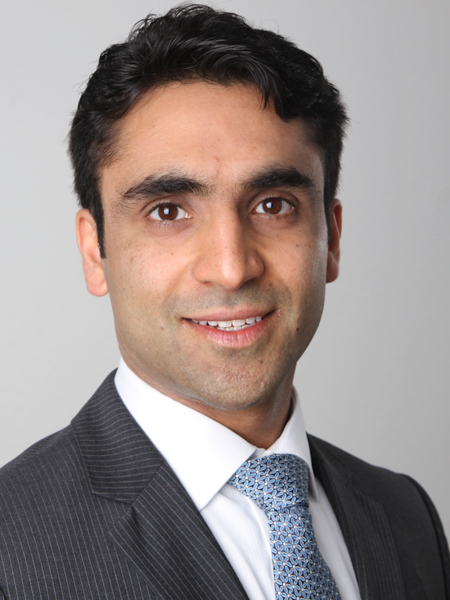 Kunal Phalpher
Kunal Phalpher is Li-Cycle's Chief Commercial Officer and has extensive international experience in the lithium-ion battery and renewable energy sectors, with a focus primarily on strategy and business development. His experience includes time as the former Director of Product Development at a residential solar company and Director of Business Development with a lithium-ion battery manufacturer. Kunal initially served as an Advisor to Li-Cycle before becoming a Director in calendar Q1 2018 and subsequently joining the executive team. Kunal holds a Bachelor of Applied Sciences in Electrical Engineering from the University of Toronto, with a Masters of Business Administration from the Rotman School of Management.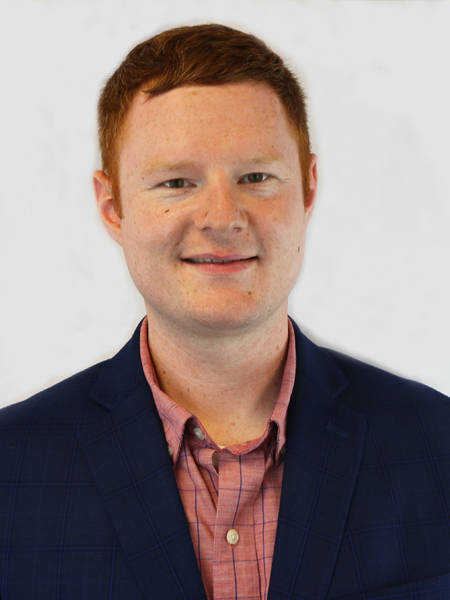 Matt Plummer
Matt Plummer is the Director of Operations/EH&S at the electronics recycling organization, Sunnking, Inc.  In this role he is responsible for overseeing the recycling and materials recovery operations at both the Brockport, NY and Buffalo, NY locations.  Sunnking Inc. is a R2:2013 and RIOS:2016 certified electronics recycler that has been in business for 19 years. Matt is a board member of ISRI's Empire Chapter and Secretary of the RIOS (Recycling Industry Operating Standard) Board of Directors which is part of the Global Recycling Standards Organization. Prior to joining Sunnking in 2015, he worked as a Facility Manager for several years. He holds a Bachelor's degree in environmental science from SUNY Environmental Science and Forestry (ESF) and a Master's degree in business administration from LeMoyne College.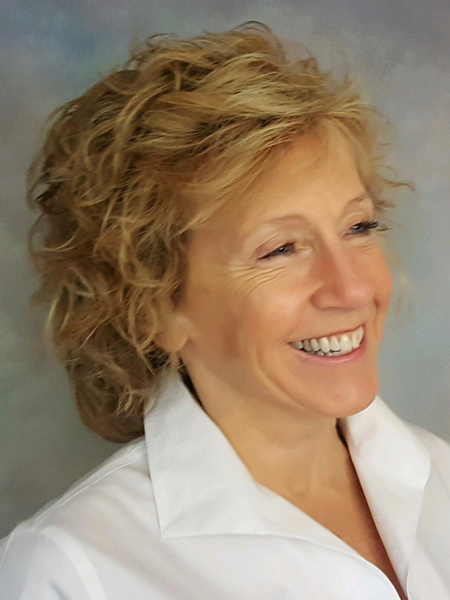 Lauren Roman
Lauren Roman manages business development for metals & minerals related supply chains at Everledger, with a focus on creating ecosystems of trust within supply chains and product lifecycles. Leveraging Everledger's distributed ledger technology, she enables stakeholders to establish identity, trust and sustainability across the globe. She represents Everledger in the Global Battery Alliance serving on both the 2nd Life and Recycling Working Groups for a Circular Economy for Electric Vehicle and Portable Li Ion Batteries. Lauren has spent most of her career working with government, enterprises and NGOs on electronics lifecycle issues. She performed as a key stakeholder in numerous USEPA initiatives on electronics lifecycle management including development of the EPEAT standard which certifies sustainable electronics, as well as the R2 and e-Stewards Standards which certify sustainable end-of-life electronics management. Lauren's articles have been published in IoT Journal, RFID Journal, Innovation & Technology Magazine and numerous environmental management publications. In addition, she has been featured in major print and broadcast outlets including ABC's 20/20, NPR and the New York Times.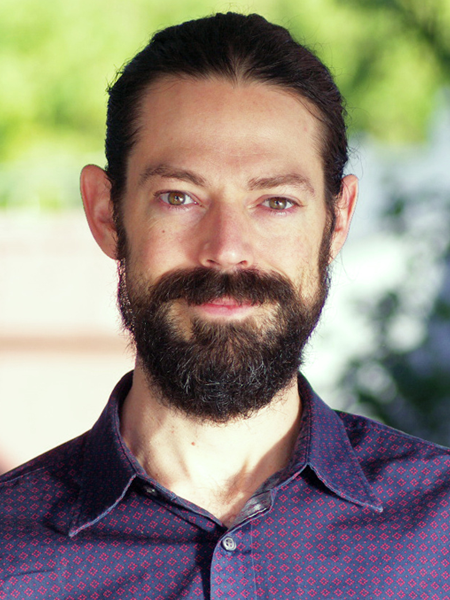 Dr. Michael Slater
Dr. Michael Slater is a senior battery scientist and materials chemist at Farasis Energy, Dr. Slater has over 7 years of experience in lithium-ion technology and is responsible for cell chemistry R&D of advanced lithium ion batteries and development of recycling methods for these systems. Prior to joining Farasis, Dr. Slater performed post-doctoral research at Argonne National Laboratory on lithium- and sodium-ion materials and systems for electrochemical energy storage. Dr. Slater holds a PhD in Chemistry from UC Berkeley and bachelor's degrees in chemistry and mathematics from UC Santa Cruz.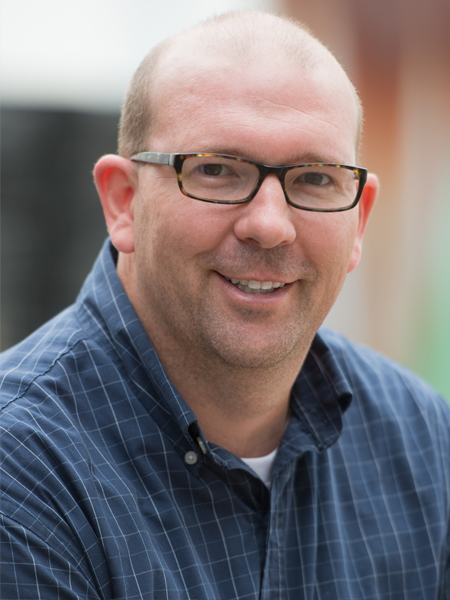 Jeff Spangenberger
Jeff Spangenberger is the Materials Recycling Group Leader in the Applied Materials Division at Argonne National Laboratory. His group works to solve material separation, recovery and recycling challenges resulting in cost effective and environmentally sustainable processes that are then transferrable to commercial installation. Through close collaboration with industry, Spangenberger and his team have demonstrated the recovery of plastics, metals and materials from numerous waste streams such as auto shredder residue and electronic waste from bench to commercial scales.  He has received four patents related to this effort.  In recent years, his research has focused on lithium-ion battery recycling and is leading Argonne's advanced battery recycling program to evaluate and advance the cost effective and sustainable recycling of end-of-life batteries.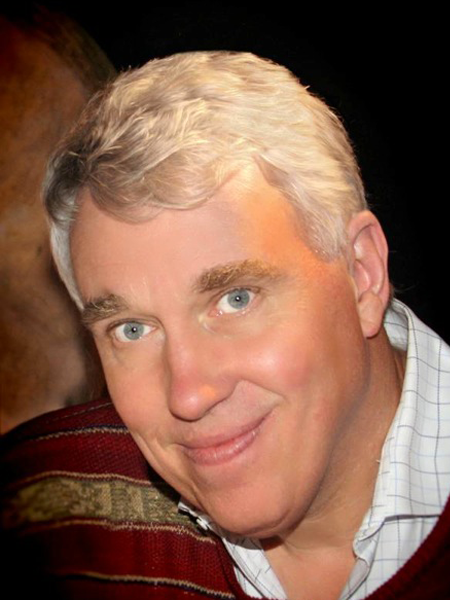 Dirk Spiers
Dirk Spiers is serial entrepreneur and the founder and president of Spiers New Technologies. He is a pioneer and leader in the repair, remanufacturing and refurbishment of advanced battery packs as well as the manufacturing of Energy Storage Systems (ESS) with new or second life battery modules and cells. His experience in reman, battery, solar and wind technologies puts him at the forefront of developing programs to manage the life cycle battery packs and using battery storage systems with renewable energy sources. He has developed and established Advanced Battery Pack programs with some of the leading EV OEM's. Spiers New Technologies specializes in the manufacturing, refurbishment and repair of high voltage powertrain systems and Energy Storage Systems. Their state-of-the-art, energy neutral, battery center is based in Oklahoma City where they work on the battery packs of all the leading OEM's.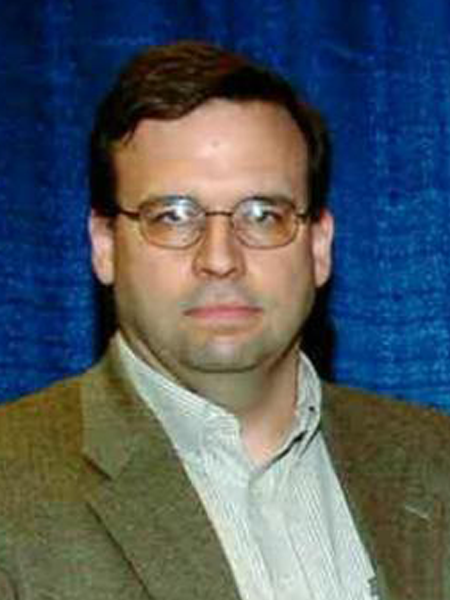 Jack Vaughey
Jack Vaughey is a Senior Scientist in the Electrochemical Energy Storage Group at Argonne National Laboratory.  During this time, he has been a leader in the design, discovery, and evaluation of energy storage materials.  His work includes discovery of energy dense intermetallic insertion anodes, lithium-rich NMC cathodes, new medical batteries, and development of porous and surface modified silicon materials to increase cycle life. Since 2012 he has been group leader of the Interfacial Chemistry Group in the Chemical Sciences and Engineering (CSE) Division.  The group focuses on MAS-NMR, transport phenomena, new materials, and battery recycling processes.  He co-authored the DOE Innovation Hub JCESR proposal, leading the JCESR science writing effort and has lead next generation cathode development, grid storage, including materials discovery for non-aqueous organic flow batteries, solid electrolytes, and silicon-based anode materials.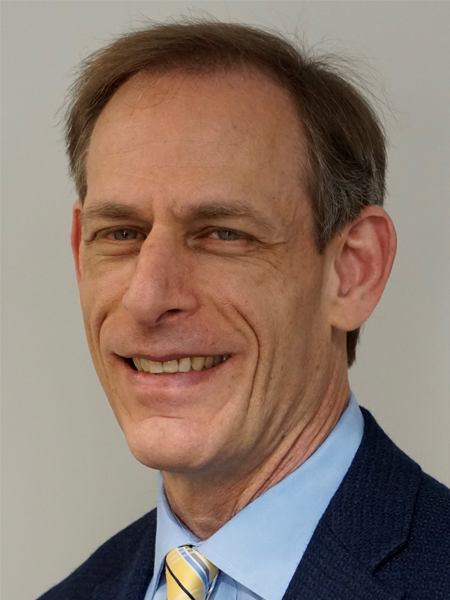 David Wagger
David Wagger is Chief Scientist and Director of Environmental Management at the Institute of Scrap Recycling Industries (ISRI) in Washington, DC. He has more than 25 years of experience in environmental engineering, policy, regulation, and science, including 14 years at ISRI.  His responsibilities include assisting members with environmental compliance and management, representing the recycling industry on environmental regulatory matters, and participating on external science and technology panels for ISRI and the industry (e.g., the REMADE Institute).  David holds a B.S. and a Ph.D. in chemical engineering from, respectively, UC Berkeley and MIT where he was a Fannie and John Hertz Foundation Fellow.