2019 ZINC BATTERY TECHNOLOGY WORKSHOP II SPEAKERS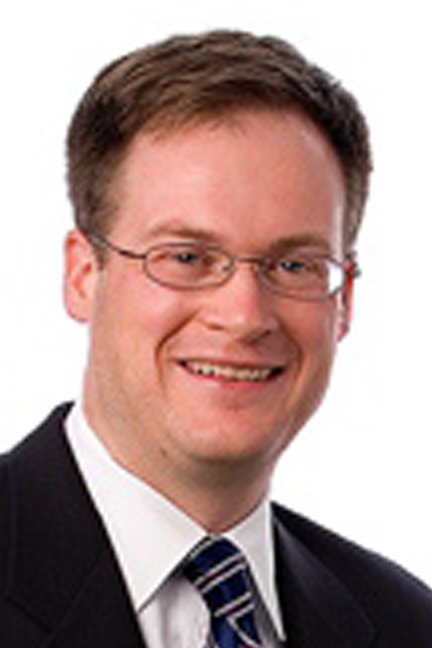 Richard Baxter
Richard Baxter is President of Mustang Prairie Energy where he bridges the financial and technical sides of the energy storage industry. Richard is the author of the U.S. DOE sponsored study series on Energy Storage Financing, provides the pricing survey for the US. DOE's Energy Storage Handbook, and as an Advisor to Enovation Partners, conducted the cost survey for the Lazard Levelized Cost of Storage (LCOS) Survey 1.0, 2.0 and 3.0. He is the author of "Energy Storage: A Nontechnical Guide". Richard has been active in the industry for 18 years, including Director of Product Strategy for Premium Power, and an investment banker and equity analyst with Ardour Capital. He is currently on the Board of Directors for NovoCarbon (TSX-V: GLK), and has served on the Board of Directors of the Energy Storage Association. Richard holds a BS in Materials Engineering from Virginia Tech, and an MS in Energy Policy from the University of Pennsylvania.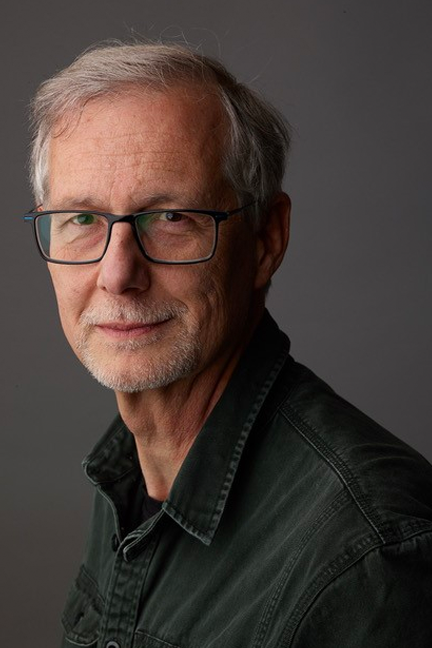 Michael Burz
Michael Burz is President and Co-Founder of EnZinc, a green battery startup that is taking a 21st century view of energy storage. Michael is leading a team of technical and business professionals to develop a revolutionary type of battery based on zinc. It uses technology developed by the US Naval Research Laboratory.  Michael brings over 35 years of experience from the aerospace, automotive, and computer industries.  He was the designer of several cruise missiles (AGM-129 and BGM-109) and fighter aircraft and was the program manager for a cruise missile variant at General Dynamics.  He was the program manager for Nissan's all-carbon composite high tech Group C car to race at Le Mans and worked at Nissan's Design Studio in the US on the Maxima and an eco-car for the Tokyo Auto Show.  As an executive with Computer Science Corporation he led teams to win over $2 billion in contracts in the government and aerospace/defense arenas.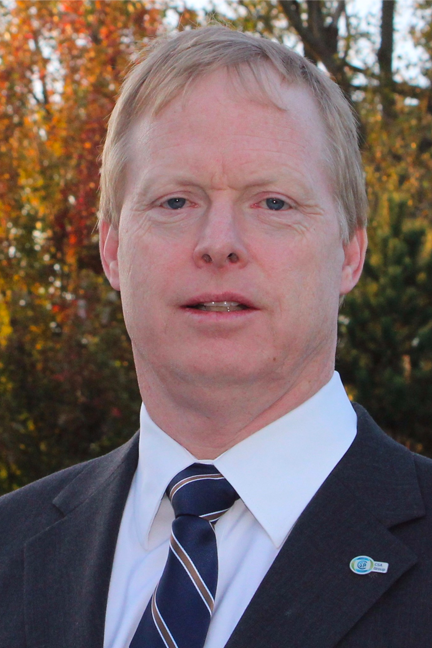 Jim Green
Jim Green serves as the Global Business Manager for Energy Storage at CSA Group. CSA Group provides a wide range of testing and accredited certification services across a spectrum of battery applications, with battery and energy storage testing facilities in the USA and China.  Jim has given presentations on battery, energy storage, and electric vehicle certification and compliance at conferences around the globe, for organizations including Energy Storage Canada, NAATBatt, The India Energy Storage Alliance, the Electric Drive Transportation Association, and the US Consumer Product Safety Commission. He is a Professional Engineer in the State of Ohio and holds a Master of Science in Engineering from Case Western Reserve University, a Master's in Business Administration in Entrepreneurship from Baldwin-Wallace University, and a Bachelor of Science in Mechanical Engineering from the University of Toledo.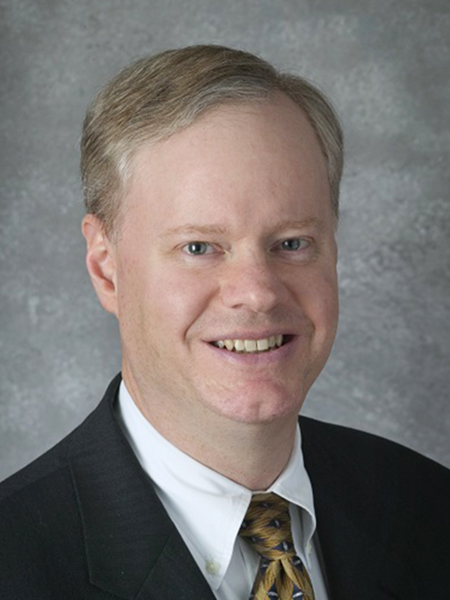 Jim Greenberger
Jim Greenberger is the Executive Director of NAATBatt International, a not-for-profit trade association of advanced battery manufacturers and their supply chain partners doing business in North America and around the world.  Mr. Greenberger co-founded NAATBatt in 2007 as part of a national initiative to promote the manufacturing of large format lithium-ion batteries for electric vehicles in the United States.  Mr. Greenberger currently serves on the Board of Directors of the International Battery Materials Association, the Board of Advisors to the Battery500 Consortium, the UCSD Strategic Energy Initiatives Advisory Council, the Executive Committee of the Center for Renewable Energy at Illinois State University, and the Board of Directors of two for-profit companies engaged in the advanced battery industry.   Before entering the battery industry, Mr. Greenberger practiced corporate law in Chicago, Illinois for more than 30 years.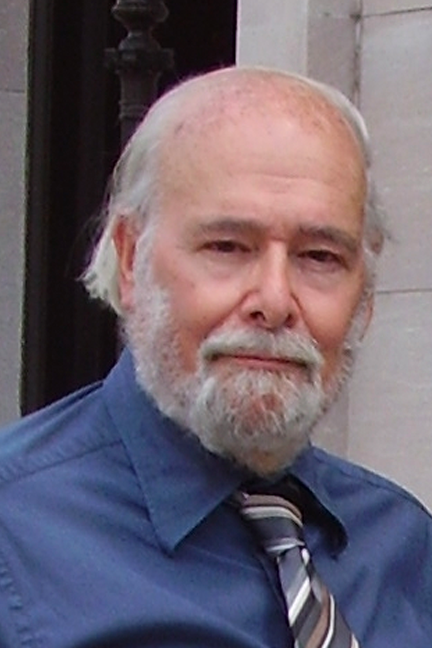 Dr. Imre Gyuk
Dr. Imre Gyuk directs the energy storage research program at the U.S. Department of Energy Office of Electricity, which funds work on a wide variety of technologies such as advanced batteries, flywheels, super-capacitors, and compressed air energy storage. Applications include seamless continuity of power supply for high-tech industry during outages, making renewables dispatchable, and helping to increase the capacity factor and ease congested distribution lines. Dr. Gyuk has a B.S. from Fordham University, and he did graduate work at Brown University where he was a research assistant to Nobel Laureate Leon Cooper. He has a Ph.D. in Theoretical Physics from Purdue University and became a research associate at Syracuse. Dr. Gyuk has taught Physics, Civil Engineering, and Architecture at the University of Wisconsin and Kuwait University.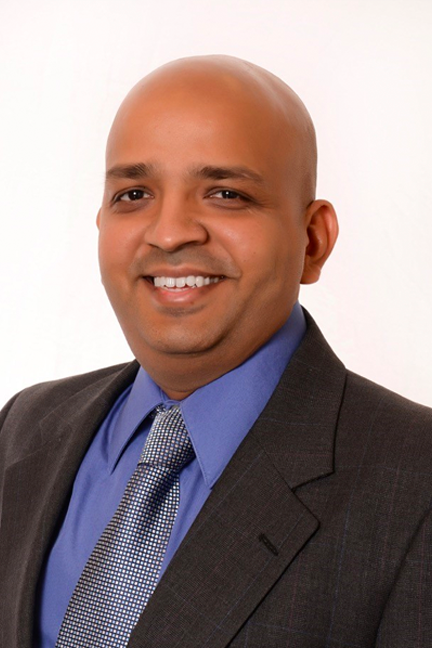 Dr. Ramkumar Krishnan
Dr. Ramkumar Krishnan is the Chief Technology Officer of NantEnergy (formerly Fluidic Energy).  Dr. Krishnan joined NantEnergy in March 2008 and led product and R&D teams in the development of the company's game changing rechargeable and long duration metal air energy storage technology. The company now has over 95 patents and over $150 million invested in advancing this technology.  Prior to NantEnergy, he was a member of the technical staff in the Energy Technology Laboratory of Motorola's Embedded Systems Research Laboratories in Tempe, Arizona. He has also served as a lecturer in the Department of Electronic Systems at Arizona State University. Dr. Krishnan received his Ph.D. in Materials Science and Engineering from MIT; an M.S. in Chemical Engineering from the University of Florida, Gainesville; and a bachelor's degree in chemical, and electrochemical engineering from the Central Electrochemical Research Institute in Tamil Nadu, India.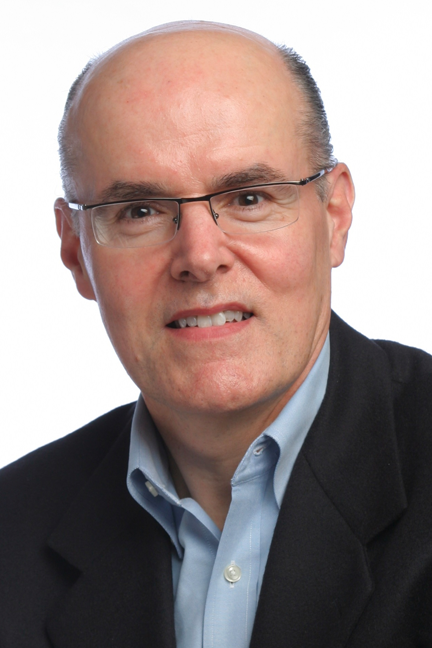 Steve Jennings
Steve Jennings leads the ZincFive sales & marketing organizations. He brings 23 years of executive experience in technology companies serving the energy, clean tech, communications, computing and semiconductor industries.  ZincFive benefits from Mr. Jennings' breadth of experience in successfully applying a variety of technologies to markets around the world.  He has held executive sales, marketing and general management roles with global responsibility and, as a marketing executive, he has helped position two technology startups to achieve market leadership, a global footprint and subsequent acquisitions.  Mr. Jennings holds a Bachelor of Science Degree from the University of Connecticut and earned his MBA from the University of Oregon.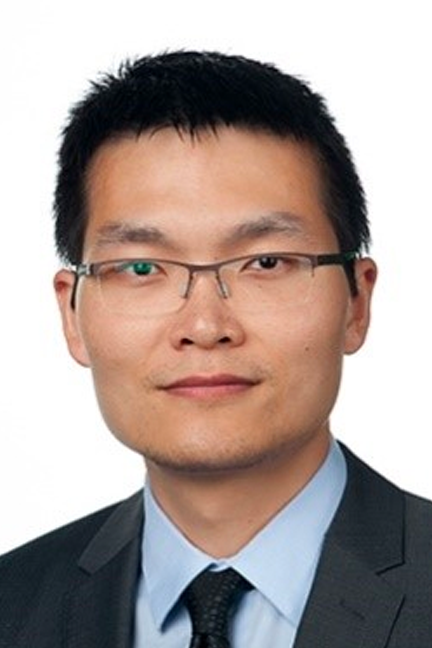 Nian Liu
Nian Liu is an Assistant Professor at School of Chemical and Biomolecular Engineering at Georgia Tech. He received B.S. in 2009 from Fudan University, and Ph.D. in 2014 from Stanford University, where he worked with Prof. Yi Cui on the structure design for Si anodes for high-energy Li-ion batteries. In 2014-2016, he worked with Prof. Steven Chu at Stanford University as a postdoc, where he developed in situ optical microscopy to probe beam-sensitive battery reactions. Dr. Liu's lab at Georgia Tech is broadly interested in the combination of nanomaterials, electrochemistry, and light microscopy for studying the global energy challenges. Specifically, the Liu's lab is focusing on electric vehicle battery and stationary battery science and technologies. His publications have been cited over 15,000 times. He is the recipient of the Electrochemical Society (ECS) Daniel Cubicciotti Award (2014), American Chemical Society (ACS) Division of Inorganic Chemistry Young Investigator Award (2015), and Journal of Materials Chemistry A Emerging Investigator (2018).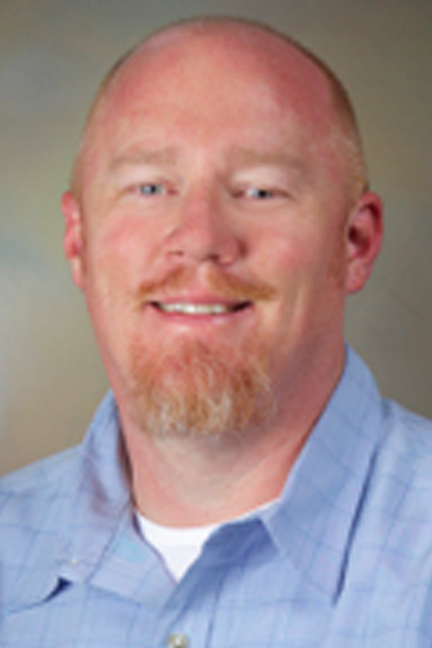 Dr. Timothy N. Lambert
Dr. Timothy N. Lambert is a Principal Member of the Technical Staff in the Department of Photovoltaics & Materials Technologies at Sandia National Laboratories, Albuquerque, New Mexico, where he engages in basic and applied research. His current research efforts include developing new electrocatalysts for the oxygen reduction and evolution reactions and developing chemistries, electrodes and components for low cost alkaline grid storage batteries. He has co-authored over 60 peer-reviewed papers and is co-inventor on 4 issued patents with several more pending.  He received a B.S. in Chemistry from University of Texas @ Austin in 1996, a Ph.D. in Organic Chemistry from New Mexico State University in 2001 and was a Postdoctoral Researcher/Visiting Scientist at the University of Notre Dame/Walther Cancer Research Center prior to joining Sandia. He is currently a member of the NAATBatt International Committee on Zinc Batteries and the Center for Integrated Nanotechnologies User Executive Committee.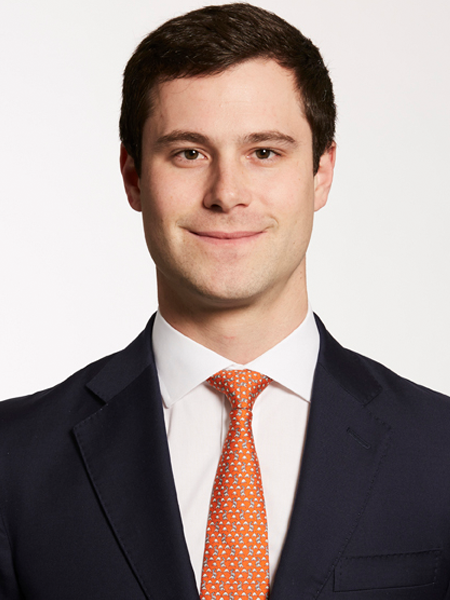 Antonio Masiero
Antonio Masiero is a Product Development Manager for LME. Antonio joined the LME in 2017 in the Product Development department, where his key focus has been the EV materials space, including frontier markets such as cobalt and lithium, and the aluminium space, including aluminium premiums and alumina. Prior to this role, Antonio was a strategy consultant, working with leading financial institutions in the UK, Italy and France. He holds a Bachelor's Degree in Finance from Bocconi and a Master's Degree in Management from ESCP Paris.
Dr. Joseph Parker
Dr. Joseph Parker and his team lead the Naval Research Laboratory's R&D advances towards next-generation zinc-based batteries. After earning his doctorate in Chemistry from the University of North Carolina in 2010, he joined the Advanced Electrochemical Materials group at the NRL, first as an NRC Post-doctoral associate and then as a staff scientist. Dr. Parker is a key inventor of NRL-patented three-dimensional zinc "sponge" electrodes that overcome long-running performance issues in alkaline zinc cells. This new class of zinc electrodes enables nearly complete utilization of the active material and suppresses the conditions that promote dendrites. The reversibility of the sponge electrode has been demonstrated in 100s-to-1000s of cycles, depending on the application and cell configuration. He has authored over 30 publications and inventor on multiple patents and pending applications on the zinc sponge technology. In recognition of his scientific achievements with zinc electrodes, Dr. Parker was selected as a 2017 recipient of the Presidential Early Career Awards for Scientists and Engineers.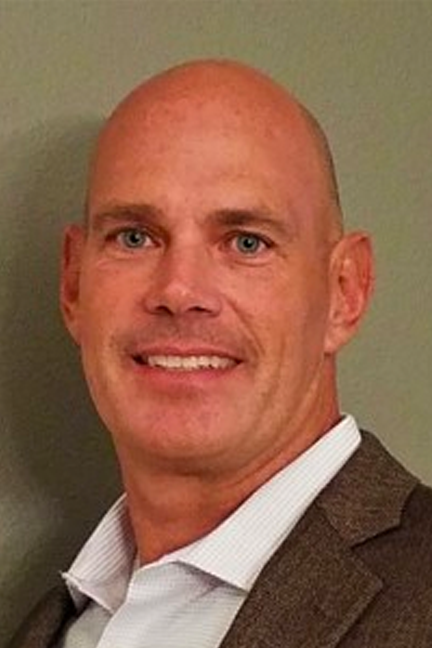 Kirk Plautz
Kirk is a seasoned professional with more than 20+ years of Executive Management and Business Development experience in start-ups and strategic growth of companies. Kirk has been a part of 5 successful start-ups that include AirTel, Nextel, Netwireless and most recently ViZn Energy and ZAF Systems. Currently, Kirk is a Consultant with ViZn Energy and V.P of Business Development with ZAF Systems leading the global sales team. With over 11 years in the Energy Storage industry Kirk has an extensive knowledge of the industry and key market drivers. He is the former Director of the Eastern Region and part of the Executive Team with BearCom for 11 years managing a $25.8 million budget. Strengths include business development, P & L management, sales training and new market launches. Mr. Plautz has a BS in Health Sciences from the University of Arkansas for Medical Sciences and is active in several charitable organizations.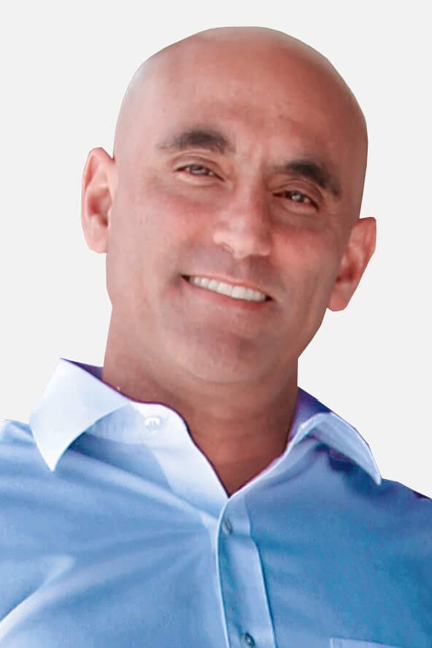 Kurt Salloux, Ph.D.
Kurt Salloux, Ph.D. has 30 years of experience in science, engineering, research and development, as well as energy system design and construction with an emphasis on energy storage. Dr. Salloux managed the research and development budget and a team of scientists for Hughes' lithium-ion battery program tasked with designing high-power batteries for Hughes and later Boeing's next-generation satellite systems. Over the last 10 years, Dr. Salloux has specifically applied his knowledge in electrochemical (battery) energy storage to microgrids and renewable-based power systems. His battery testing patents and successful entrepreneurial background in VC-backed large commercial ventures and managing academic research teams has been ideally suited to increase the reliability and penetration of renewable-based systems. In addition to overall strategy and business development, Dr. Salloux leads the technology team deploying the monitoring, controls, plant simulator and optimization models for the renewable natural gas facilities.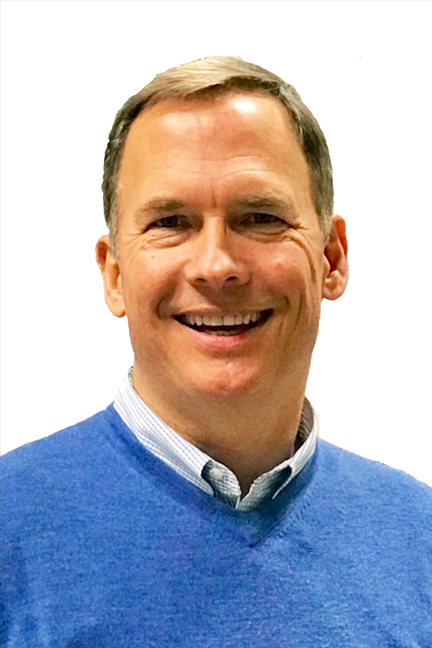 Tom Stepien
Tom Stepien is co-founder and CEO of Primus Power, a leader in grid-scale electrical energy storage.  He helped launch Primus Power in 2009 and has raised over $100 million from venture capital and strategic investors from nine countries.  His team has also received $30 million in research & development, manufacturing and commercial grants.  Tom has over thirty years of engineering, operations and general management experience at small and large companies.  Prior to co-founding Primus, Tom was a Vice President and General Manager at Applied Materials, a Fortune 500 provider of semiconductor, solar and flat panel display equipment and services.  He had P&L responsibility for a $500 million business unit with complex set of systems, global customers, manufacturing and support.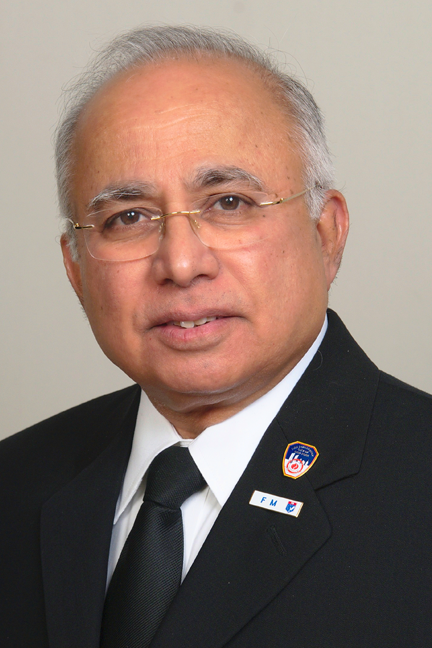 Leo Subbarao
Leo Subbarao has been with the New York City Fire Department for 20 years as a Senior Project Manager. He is also Manager of the Sustainability Unit that deals with the safety aspects of new technologies in New York City. Previous to that he was a Senior Engineer and started an in-house Fire Protection Department for Larsen and Toubro (a Fortune 500 company). He worked for 17 years in Mather and Platt. M&P was the holder of the Grinnell brand name outside the US.  Leo is a Professional Member of the Society of Fire Protection Engineers (SFPE) and a Fellow of the Institution of Fire Engineers (UK). He serves on the NFPA 855 Committee for Energy Storage Systems and served on the NYC Plumbing and Fuel Gas Code Committees. He was developed guidelines for the installation of Cogen Plants in NYC and was instrumental in developing the rules for Energy Storage Systems in NYC. He is also an Adjunct Professor at John Jay College which is part of CUNY.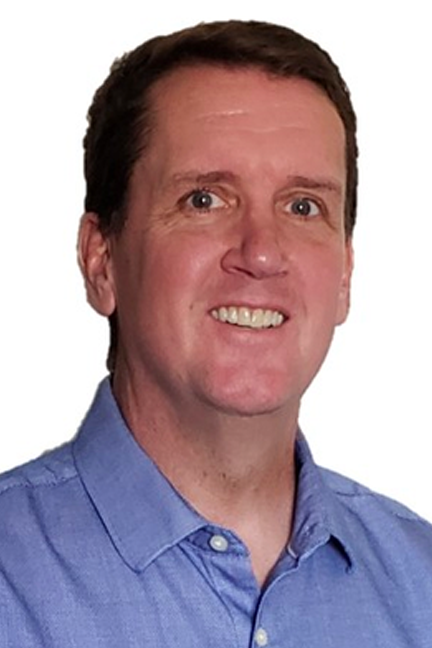 Craig Wilkins
Craig Wilkins has 30 years of proven sales and executive management experience with a variety of start-ups in the financial and technology sectors. He currently serves as the Executive Vice President of ZAF Energy Systems leading the customer acquisition team and driving funding efforts.  Mr. Wilkins was previously the founder of ViZn Energy and served as EVP of Finance and then Chairman/CEO until 2014 when he hired his replacement.  ViZn Energy provides grid-scale energy storage solution to utilities, EPC's and renewable developers.  Craig was also the founder and President/CEO of Acceptance Capital Mortgage Corporation (ACMC), a nationwide mortgage banker with 450 employees and licensed in 30 states with annual fundings exceeding $1.2B.  ACMC was sold in 2007 to Complete Financial Solutions (Ticker: CFSU).  Prior to ACMC, Craig was a founder and principal owner in NetWireless, the largest distributor for Nextel Communications, which grew to $45M in revenue in less than 3 years before being sold to Bearcom, the largest national Motorola distributor.  Craig has a BA in Finance from University of Montana and completed his graduate studies in Economics.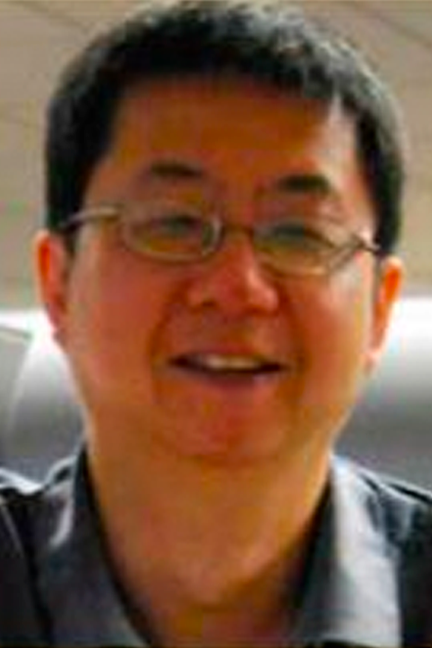 Kang Xu
Kang Xu has been working on electrolyte materials for 30 years. His interests encompass materials synthesis and interphasial mechanisms in electrochemical energy storage devices. His work on high voltage aqueous electrolytes was considered disruptive, which opens new horizons to next generation of aqueous batteries. He has published 180+ papers, four chapters/books, and currently holds 20+ patents. Among those he is best known in the field for the two comprehensive reviews written for Chem. Rev. (2004 and 2014), which have been extensively regarded as desk-references by the community. He has been recognized 20 times for numerous awards, including 2017 International Battery Association Technology Award and 2018 Electrochemical Society Battery Research Award.  He is co-founder of Center of Research on Extreme Batteries (CREB), advisory board member of the ACS Applied Materials and Interfaces, and associate editor of Energy & Environmental Materials and Electrochemistry.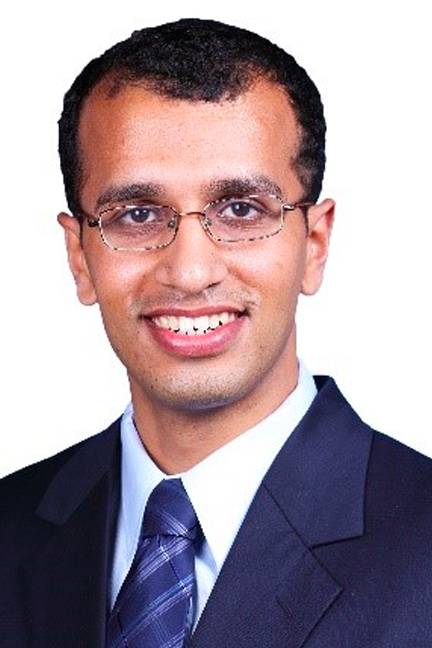 Dr. Gautam G. Yadav
Dr. Gautam G. Yadav is a world-leading materials scientist and electrochemist, working as the Director of Advanced Battery Development at Urban Electric Power (UEP) in New York. He earned his doctoral degree in chemical engineering from Purdue University, where he specialized in synthesizing 1D complex metal oxide nanowires for thermoelectric applications and lithium(Li)-ion batteries. Prior to joining UEP, Dr. Yadav worked as a Senior Scientist at the CUNY Energy Institute, where he led the advancement of highly energy dense aqueous-based batteries based on manganese dioxide (MnO2) and zinc (Zn) as a replacement for the expensive and dangerous Li-ion batteries for grid-storage applications. He is the primary inventor of the reversible second-electron MnO2 technology and the breakthrough high voltage (2.45-2.8V) MnO2|Zn battery, which are published in Nature Communications and ACS Energy Letters, respectively. He has authored 19 publications and filed over 26 patents on MnO2|Zn technology, which have been licensed by UEP. At UEP, Dr. Yadav is leading a team of engineers and scientists to bring the second-electron MnO2 and high voltage (2.45-2.8V) MnO2|Zn battery to commercialization.
Check Back For More Speakers