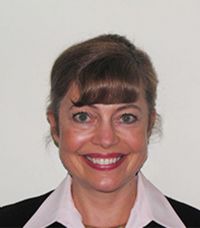 Renata Arsenault
Ford Motor Company
Renata Arsenault is a Technical Expert, Advanced Battery Recycling at the Ford Motor Company, where she has been interfacing closely with battery suppliers and recyclers since 2006. She also works with USABC where she manages numerous development programs.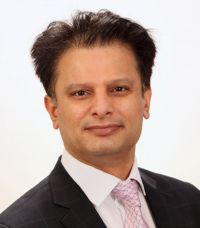 Vikram Bagri is a Director with Citi Research covering the Alternative Energy, Renewables and Refining sectors in North America, having re-joined the firm in 2023. Prior to this role, he has over a decade of experience on sell-side covering Engineering & Construction, Exploration & Production, Midstream Energy and Refining sectors at firms such as Citi, Jefferies and Needham & Company. Vikram was recognized as a rising star of Wall Street in Institutional Investor America poll in 2017.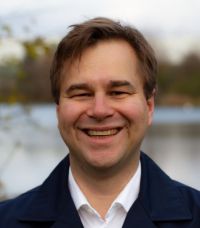 Andreas Bareid heads the E-mobility and Battery business of QAD and is passionately interested in the intersection of battery development and manufacturing and through QAD supporting established companies as well as new entrants operate and scale effectively with focus on Supply Chain, Traceability, Quality, Manufacturing and Distribution and more.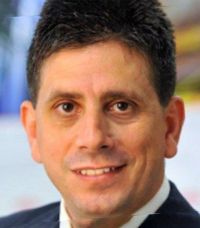 Frank Billotto is responsible for driving DuPont's vision and business strategy for the Transportation Assembly sector in the Americas. Within the Transportation & Industrial business, he identifies and develops new opportunities for business growth and leads the execution of marketing strategies in these regions.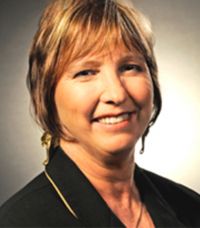 Sharon Bonesteel
Electric Applications Incorporated
Sharon Bonesteel is a licensed architect in Arizona and California, a RESNET certified rater, an ICC Certified Building Official, a Commercial Energy Inspector, and an Arizona Certified Fire Inspector. Sharon serves as SRP's voting representative to the ICC code development process.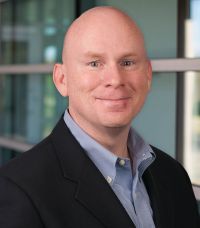 Justin Britt
Bechtel Corporation
Justin Britt is the General Manager leading Bechtel's global semiconductor and electric vehicles business. Over his Bechtel career, he has held project management, strategy, commercial, and financial leadership roles on three continents. Justin is passionate about building the global battery supply chain covering components, cells, recycling, and charging infrastructure.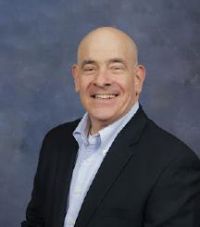 John Burgess is the Director of the Battery Market at Airgas. Airgas provides gas in any supply mode, plus associated equipment and services used throughout the entire battery. Over his thirty-year career with Air Liquide and now Airgas, John has excelled at providing customers with value-based solutions that improve efficiency and sustainability.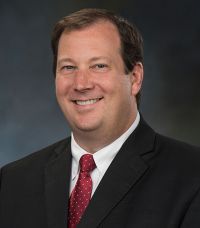 Larry Butkovich
Precision Roll Grinders
Larry Butkovich is the Vice President of Sales and Marketing at Precision Roll Grinders. Larry's previous experience includes engineering at a vehicle OEM and battery manufacturer. He also managed operations at an electrical device manufacturer producing DC quick chargers for electric vehicles. Larry brings a unique blend of 25 years' experience supporting automotive and battery manufacturing through engineering, operations, product management and sales.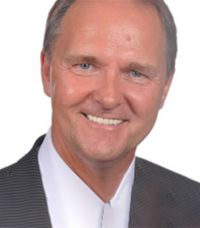 Kevin Campbell is the former Germany CEO of Digatron Power Electronics GmbH, now elevated to the holding Group of all the worldwide Digatron companies as the Global Head of Strategy and Market Development. Digatron is a global manufacturer of Battery Lifecycle Testers, Lithium Cell assembly, Formation, Ageing & Testing (FA&T) Production Formation equipment. Over his 30 years in the battery testing business, Kevin has provided testing solutions to battery industry customers whilst living in UK, Europe, USA and Australia.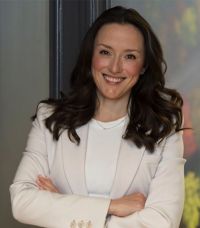 Ellen Carey is the VP for Global Policy and Public Affairs at Circulor, where she engages with corporations, policymakers, NGOs, and press on Circulor's ability to bring transparency to complex industrial supply chains. Ellen has over 15 years of experience running campaigns for clean energy technologies, such as electric vehicles and renewable energy. She has held senior positions at Samsung, Audi of America, and SAFE and the Electrification Coalition.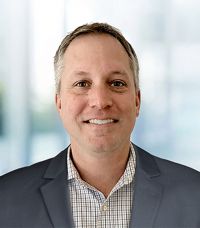 Dave Collins
Avery Dennison
Dave Collins was appointed vice president and general manager of Avery Dennison Performance Tapes, North America in June 2022. Based in Northeast Ohio, Dave leads the business's commercial teams, drives top and bottom line growth, holds profit and loss responsibilities and oversees the organization's long-term business strategy. Dave joined Avery Dennison in 2007 and has held positions of increasing responsibility in Label and Graphic Materials.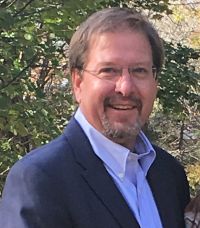 Carnie Colliver
Nissan North America
Carnie has over 30 Years' experience in the Automotive Industry in executive level roles ranging from Advanced Product Planning, Supply Chain Management, Sales & Marketing Operations, Business Development & Value Creation, Business Strategy & Optimization, he has been responsible for managing entire Business Units.  He is currently the Director of 4R & Battery (Recapture, Repair, Repurpose, and Recycle) at Nissan North America's HQ in Franklin, TN.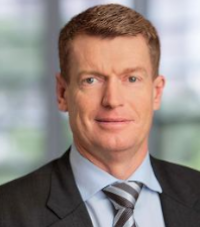 Rod Colwell
Controlled Thermal Resources
Rod Colwell is the CEO of Controlled Thermal Resources. Rod combines twenty-five years of experience in the property and energy sectors to lead the development of CTR's Hell's Kitchen Lithium and Power project in Imperial Valley, California. These world-scale facilities will set new environmental standards for the delivery of battery-grade lithium products and baseload renewable power.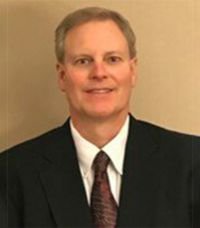 Phil Cozad is a Senior Staff Engineer and manager of the HazMat & Recycling Compliance Team. He serves as the N.A. Lithium-Ion Battery Recycling Leader as well as the N.A. HazMat & Recycling Product Leader for Honda operations ensuring product chemical compliance. Phil serves on many industry action groups, in addition to his role as Board Member and Secretary for the Responsible Battery Coalition.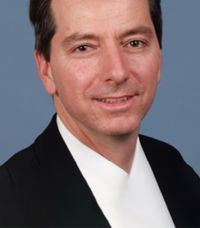 Jim Cushing
Applied Materials
Jim Cushing is currently the General Manager for the Energy Storage Solutions group and is responsible for establishing Applied Materials business footprint in the fast growing Li-ion battery market. Prior to joining the CTO organization, Jim worked in Italy managing the Baccini business unit building metallization equipment for solar cells which grew to over $1B. In 22 years at Applied Materials, Jim has held General Manager, Product Management, Technical Development, and Business Management leadership positions in Energy Storage, Solar, Display, and Semiconductor. Jim is a strong proponent of collaborative customer engagement in the process of developing world class products.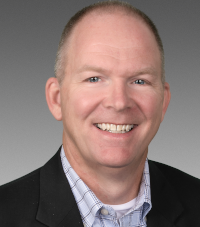 Austin Devaney
Piedmont Lithium
Austin Devaney is the Vice President for Sales and Marketing at Piedmont Lithium. There he is responsible for working with automotive, battery and materials companies to deliver lithium for electric vehicles. Austin has over twenty-five years of experience in the chemical industry leading lithium-related technical sales and product management efforts most recently at Albemarle and Rockwood Lithium.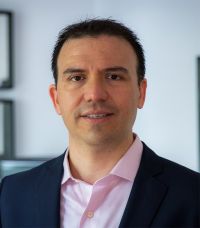 Jorge Diaz Schneider
Albemarle Corporation
Jorge Diaz Schneider is Vice President of Global Business for Albemarle's Advanced Energy Storage Materials platform. Jorge is responsible for commercializing Albemarle's portfolio of next-generation battery materials. He has spent the last 7 years bringing new products to the e-mobility space. He holds an MBA from the University of Maryland and a degree in Electronics Engineering from Del Valle University in Guatemala.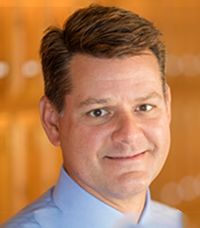 Jonathan Evans
Lithium Americas
Jonathan Evans, President and CEO of Lithium Americas, was previously VP and GM for the Lithium Division at FMC Corporation, and COO of DiversiTech Corporation. Jon has also held executive management roles at Arysta LifeScience, AMRI Corporation and General Electric. He holds a BSc in mechanical engineering from Clarkson University and an MSc from Rensselaer Polytechnic Institute.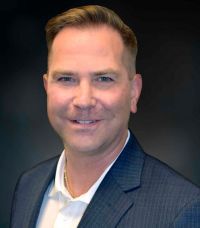 Stephen Feldbauer
Abbott Furnace Co
Dr. Stephen Feldbauer joined Abbott Furnace Co in 2002 where he is currently the Director of Research and Development. Dr. Feldbauer is also a Senior Adjunct Faculty member in Engineering at the Pennsylvania State University. He is the author of numerous articles, publications, and has been awarded eight patents. He is an active member of the MPIF, American Welding Society's C3 Committee, and Automotive Industry Action Group on Brazing.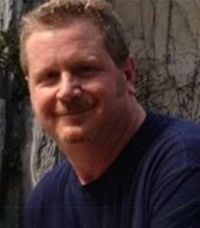 Dave Geer
Amphenol Advanced Sensors
Dave Geer is a Principal Engineer at Amphenol Advanced Sensors. A sensing company headquartered in St. Marys, Pennsylvania. Advanced Sensors services the sensing industry with temperature, contact and not contact, pressure, NDIR gas, and humidity sensing solutions, along with cell connection assemblies and remote data bridges from BMS to cloud data. Dave has 37 years of experience in sensors and sensor design, with his primary background focusing on sensing temperature in automotive applications. Dave has had 5 patents relating to the sensing industry granted over his career.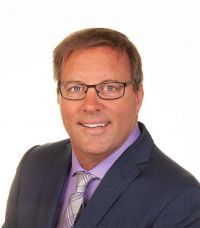 Lindsay Gorrill
KORE Power, Inc.
Lindsay Gorrill is the CEO and Founder of KORE Power, Inc. For over 30 years, Mr. Gorrill has been a noteworthy leader in developing companies globally. In 2018, Mr. Gorrill grew KORE Power, Inc. from an idea into the first U.S.-based, American-owned, and fully integrated provider of cells, batteries, and solutions for the clean energy industry.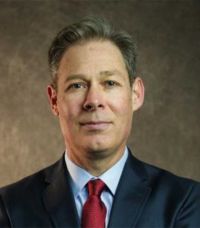 Greg Heald is the CEO of ATC Drivetrain, the global partner of choice for remanufacturing solutions. Mr. Heald has over 20 years of automotive industry experience, serving in global leadership positions in North America, Europe, and Asia—including his first position at Ford Motor Company, working in finance and purchasing. A visionary leader, Mr. Heald is focused on providing the most comprehensive portfolio of battery lifecycle management services, supported by industry leading innovations and technology, to support customer programs of any size, anywhere in the world.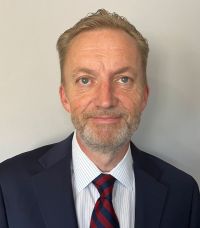 Steve Heir is the CEO of EnerDel, he has over 30 years' experience in the energy storage industry with diverse industry experience in lithium and lead acid batteries, charging and energy management systems across industrial markets with EnerSys, Ultralife, C&D Technologies, Exide and Saft.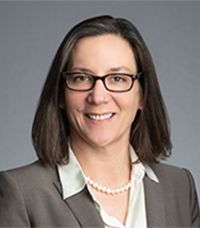 Patricia Hubbard
Cabot Corporation
Patricia Hubbard is the SVP and CTO for Cabot Corporation, developing the strategic technical agenda within the company and driving corporate and business-focused R&D to ensure long-term growth. Patricia earned a BS in chemistry from Case Western Reserve University and a Ph.D. in polymer science from the University of Akron.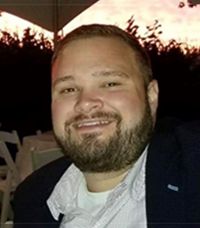 Chris Kahl
Omega Harvested Metallurgical
Chris Kahl serves as the VP of Business Development at Omega Harvested Metallurgical.  Omega Harvested Metallurgical is one of the leading eco-friendly end-of-life processors of lithium-ion batteries.  Chris has spent over 12 years in senior positions in the recycling industry, creating efficient, cost-effective, sustainable pathways for manufactures.   He has successfully overseen the recycling of 60+ million pounds of batteries and production scrap since his engagement in the battery industry.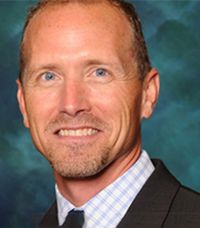 David Klanecky
Cirba Solutions
David is the Chief Executive Officer of Cirba Solutions. His impressive, over 25-year career is in research & development, operations, commercial, and strategic leadership roles across numerous innovative industries, including the global lithium business, energy storage, and several specialty materials industries. While working at Piedmont Lithium, Albemarle, and Dow Chemical he had expansive assignments in Spain, Switzerland, Australia, and China, that brought out his passion for travel and culture. He is a Chemical Engineer with an Executive MBA in Global Management, and focuses on safety, operations, talent development, and innovation.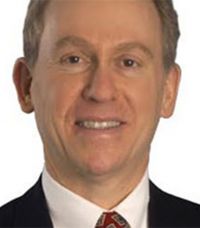 Bernie Kotlier, Executive Director IBEW-NECA California and Nevada
Bernie Kotlier directs the development, promotion, and delivery of sustainable energy training for electricians, and business development programs for electrical contractors in California and Nevada including energy auditing, energy efficiency, photovoltaics, electric vehicles, energy storage and micro-grids. Bernie has been a member of the California Public Utilities Commission Advisory Committee on Energy Efficiency Workforce Development, the PUC Working Group on Lighting, and the State of California Schools of the Future Initiative Advisory Committee.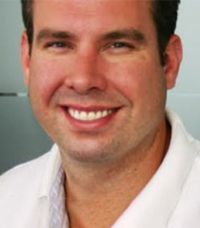 Zachary Kuznar
Duke Energy
Zachary Kuznar is Managing Director of Distributed Energy Technology for Duke Energy. In this role Zak leads a team responsible for developing and executing the strategy to create an investment portfolio for Combined Heat and Power, energy storage and microgrids for all of Duke Energy's regulated companies. Previously he worked in Duke's Emerging Technology Office. Zak holds an undergraduate degree in Chemical Engineering from Purdue University, and a Ph.D. in Chemical Engineering from Yale University.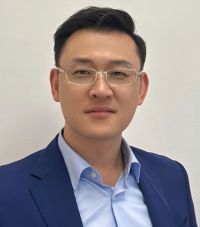 Ziyu Liu is the Deputy Director for Government Affairs in CATL with five years' experience in policy and regulation of the EV and battery industry. Liu joined CATL in 2017. From 2020, Liu's responsibility extended to the regulations and policies in Europe and North America. Currently, he is also leading the research on regulations for GHG, Carbon Footprint, recycling and battery passport in CATL.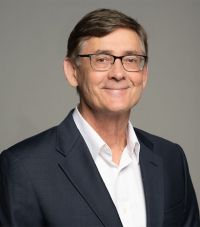 Hank Malasky, Director Sales and Marketing, GFL Americas: Manages the Inoflar™ PVDF product line in North America. Has decades of experience in fluoropolymers & elastomers with major producers: tech service, sales and marketing. He has a master's degree in mechanical and aerospace engineering and a BS in geology.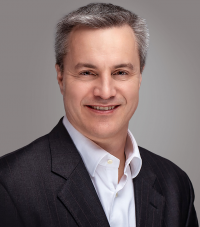 Ian McCallum
Anovion Battery Materials
Ian McCallum is the Chief Growth Officer of Anovion Battery Materials. He has spent over 25 years in advanced materials manufacturing, energy storage, and transportation industries, including over a decade in the battery materials and electrochemical energy storage industries. Leadership roles include business strategy, marketing/sales, R&D, engineering, and operations at Amsted Graphite Materials, Alcoa, UCAR/GrafTech, Celgard and Asahi Kasei.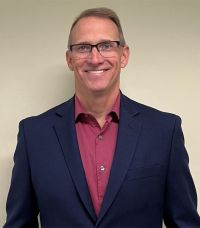 Kevin McLaughlin
Flexo Concepts
Kevin McLaughlin is the CEO of Flexo Concepts, a global manufacturing company and market leader of high performance TruPoint doctor blades for roll doctoring and cleaning. With over 30 years of experience in the coating and lamination market, Kevin is an international expert in doctor blades, anilox rolls, and gravure cylinders. He has developed and implemented innovative strategies to improve safety, productivity, and quality standards.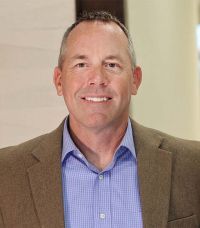 Dave McMurtry
Aqua Metals, Inc.
Dave McMurtry is an experienced high-tech executive with expertise in renewable energy, hardware & software, product development, banking/M&A, and international market development. For the last 25 years he has held multiple executive positions in both startups and Fortune 500 organizations.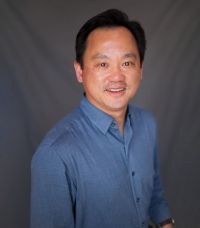 Michael Mo
KULR Technology
Mr. Mo is the CEO of KULR Technology. He is a technology entrepreneur and successful investor with over 20 years of experience in technology management, product development, and marketing. From 2007 to 2015, Mr. Mo served as Senior Director of Business Development at Amlogic, Inc. Prior to Amlogic, he was co-founder and CEO of Sympeer Technology, a peer-to-peer network company. Mr. Mo received a Master's degree in Electrical Engineering from UC Santa Barbara in 1995.
Dr. Brian Morin is President and co-Founder of Dreamweaver International, a Lithium-ion and Supercapacitor separator manufacturer. Brian CEO of Innegrity LLC from 2004 – 2010. Brian previously spent nine years in the Research Division of Milliken & Company. Brian received his Ph.D. and M.S. degrees in physics from The Ohio State University. He received his B.S. degree in physics from the University of North Carolina, Chapel Hill.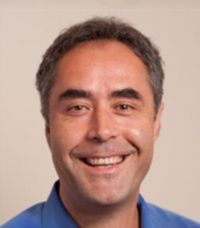 Miodrag (Miki) Oljaca is Head of Growth and Technology at Koura, where he is executing on a comprehensive energy materials strategy focused on electrolyte salts and additives, binders, recycled battery materials and new battery technologies. He has over 15 years of experience developing battery technologies in Asia, Europe and North America. He earned his PhD in ME from Georgia Tech.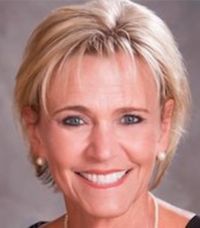 Margaret O'Riley
Electrada
Margaret O'Riley is Vice President of Business Development for Electrada, which provides electrification-as-a-service to fleets, municipalities, and other private and public customers. Prior to Electrada, Margaret spent five years at Duke Energy with economic development, and on the fleet electrification team. For over 30 years, Margaret has worked in a variety of executive and leadership level economic development roles. She is a proud MSU Spartan.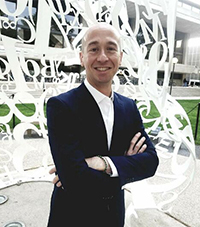 Charlie Parker
Ratel Consulting
Charlie Parker is Principal Consultant & Founder of Ratel Consulting. Ratel Consulting provides market intelligence and advisory services to clients throughout the energy storage value chain with a focus on commercialization and growth strategies in emerging battery technology for startups, corporations, and universities as well as government, industry groups, finance, and professional service providers.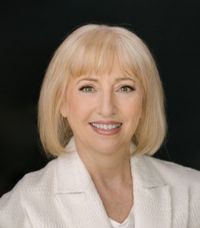 Kathleen T. Quick
Daikin America, Inc.
Kathleen T. Quick, is the Senior Automotive Director for Applications Development at Daikin America, Inc. Ms. Quick has decades of experience leading teams in manufacturing (component and vehicle assembly), quality (internal and supplier), purchasing, supply chain, advanced product marketing, corporate strategy, research and applications development at Denso, General Motors, Ford Motor Company and Daikin America, Inc. She has a Master's of Business Administration and a Bachelor's of Science degree in Economics.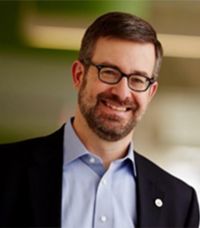 Craig Rigby joined Johnson Controls, the predecessor of Clarios, in 2007 and currently serves as the Advanced Market & Technology Strategist for Power Solutions. In this role, Rigby focuses on macro level drivers that shape the energy storage market with the goal of delivering a technology strategy that aligns with our customers' long-term needs and objectives. In addition, he investigates and evaluates new technology opportunities for partnerships or acquisitions to support the technology strategy.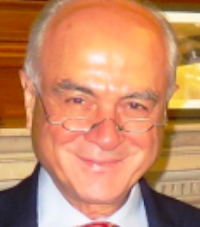 Kenan Sahin is an award winning academic, scientist, inventor, technologist, serial entrepreneur and philanthropist. Educated at MIT, he has served on the faculties of MIT, University of Massachusetts and Harvard. In 1984, Dr. Sahin founded Kenan Systems, growing it into an international company before selling it to Lucent/Bell Labs. In 2002 he started TIAX where he formulated a cluster of business models and practiced them to mature early stage technologies to be IP protected, de-risked and production ready. In 2014, he spun out of TIAX CAMX Power, a leader in the development of advanced cathode materials for lithium-ion battery applications in the automotive and high-end portable electronics markets.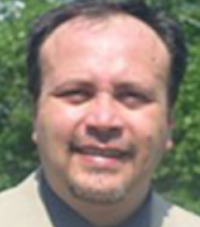 Mike Sandoval is the Vice President – Business Development at Maccor, Inc. He is a twenty-year veteran of the automated battery-test industry. His experience includes technical business-to-business capital equipment development, marketing, and sales and has substantial skills in software programming, manufacturing, and product development.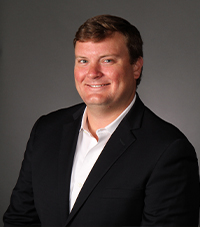 Tom Schaefer serves as Ecobat's vice president of global lithium business development. He brings diverse experience working with electric vehicle OEMs and, most recently, with Amphenol, one of the world's largest providers of high-technology interconnect, sensor, and antenna solutions. He is a proud veteran of the US Navy, serving as a submarine officer before completing his MBA at Kellogg School of Management. Tom's work further pushes the company using its decades-long battery recycling history as a leader of the circular and sustainable battery ecosystem.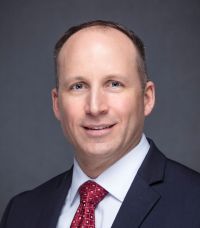 Chad Schuchmann
Polypore International, LP
Chad Schuchmann is the Chief Operating Officer of Polypore International, LP. He spent more than nine years in the United States Navy before transitioning to lithium battery materials operations at Celgard, LLC, a Polypore International Company. Polypore is a global company with facilities in nine countries, specializing in microporous membranes used in electric and nonelectric vehicles, energy storage systems and specialty applications.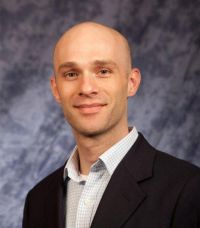 Nathan J. Silvernail is a leader in the materials chemistry industry with over 15 years of experience in the development of novel materials for the automotive and industrial coatings segments. His expertise and management have led to numerous patents, publications, and the commercialization of new innovative products.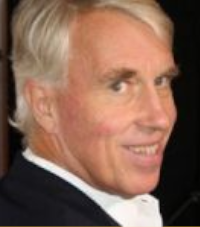 Dirk Spiers
Spiers New Technologies
Dirk Spiers is the CEO of Spiers New Technologies Inc. (SNT). He is a pioneer in the life cycle management of advanced battery packs and in the second life use of automotive lithium-ion packs and cells for non-automotive applications. SNT is based in Oklahoma City, OK, with a second facility scheduled to open soon in California. SNT is the leading supplier of advanced battery repair, remanufacturing and refurbishing services for OEM manufacturers of xEV's.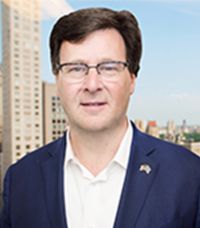 Eddie Sugar is the Principal and Founder of EAS Advisors. He has more than 25-years of experience in commodities and related sectors. Prior to EAS Advisors, Eddie was the Managing Director of Jefferies & Co. in New York from 1999 until 2008, responsible for international equity sales and trading. Prior to Jefferies, Eddie worked as Managing Director for Marc Rich & Co. in Sydney, Australia.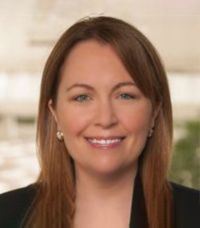 Amendi Stephens
Alabama Power's Economic & Community Development Organization
Amendi Stephens represents Industrial Business Development within Alabama Power's Economic & Community Development organization. Amendi identifies profitable economic growth opportunities across many industry sectors and is a key resource to industrial companies seeking to grow their business within the state of Alabama. Amendi has nearly 20 years of utility industry experience in various roles at Southern Company, one of the nation's largest producers of energy.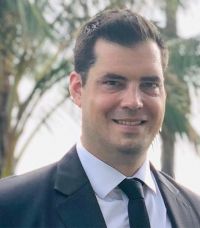 Andrew Tattersall
Siemens Industry Software
Andrew Tattersall is the Siemens Industrial Vertical Market Lead for Batteries in the US. As a thought leader, he brings innovation and technology into the Building Envelope that impacts the facility environment, safety, and product quality. He has been delivering programs across the Battery, Automotive, Semiconductor and Chemical industry for 9 years with Siemens. Andrew graduated from the US Naval Academy and served as an Engineering Officer in the US Navy for almost 8 years before joining Siemens.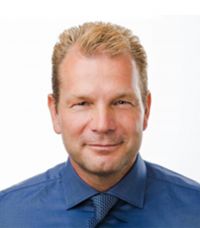 Joern Tinnemeyer is Senior Vice President and Chief Technology Officer of EnerSys, where he is responsible for global engineering, technology development, quality and operations engineering. Joern studied applied mathematics and electrical engineering at the University of Toronto and holds a MSc in Astronautics and Space Engineering. He is chairman of the SAE Battery Management Committee developing international standards for the automotive industry.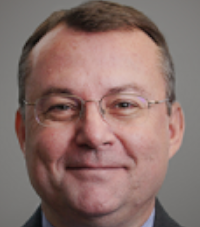 Chris Turner
Inventus Power
Chris Turner is the Chief Technology Officer (CTO) at Inventus Power and responsible for developing and integrating new technology into next-generation products and systems. He has over 20 years of multi-disciplined battery industry experience including battery technology development and strategic development of rechargeable power systems from companies such as Sony Ericsson, AER Energy Resources and SAFT Aerospace Batteries (formerly Gates Aerospace Batteries). Mr. Turner holds a bachelor's degree in chemistry from the University of South Carolina and holds several patents related to battery technology.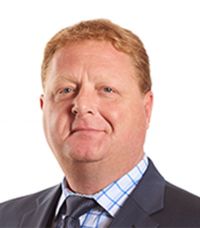 Mike Uhl is the President & CEO of A&D Technology, a test automation company who delivers integrated battery lab solutions and services. Offering a wide range of applications related to electrification including hardware & software-in-the-loop. Mike and been involved with battery R&D, validation, and manufacturing testing solutions across North America, Europe, Asia, and the Middle East.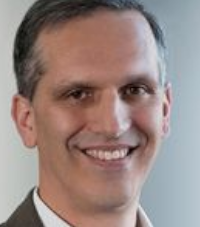 Pablo Valencia
General Motors Company
Pablo Valencia is the Senior Manager for Battery Lifecycle Management, Battery Systems Engineering, Battery Cell and Algorithms at General Motors Company. He has more than 20 years of experience in Production Programs and Advanced Technology. Pablo has held various engineering positions at GM in Powertrain, Body, Thermal, and Advanced Technology Development including responsibility for Volt Battery Thermal, Mechanical, electrical, and electro-chemistry systems.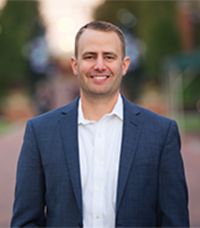 Kyle Vanderhoff is the Manager of Business Attraction within AEP's Economic Development organization. He supports growing organizations as they navigate complex growth and relocation projects. Kyle has spent over a decade in various economic development and sales leadership positions and proudly represents one of the largest electric utilities in the United States.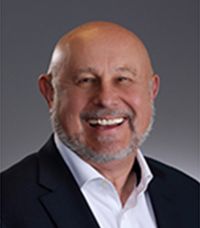 Tim Vargo is Chief Executive Officer of Stryten Energy, a U.S.-based manufacturer of stored energy solutions for the renewable energy, industrial, transportation and military and government markets. Stryten Energy helps solve the world's most pressing energy challenges with advanced lead, lithium and vanadium flow battery solutions. Mr. Vargo has more than 40 years of leadership and managerial experience in stored energy solutions, automotive supply chain and process improvement.
Rahul Walawalkar
Customized Energy Solutions
Dr. Rahul Walawalkar is President & MD of Customized Energy Solutions India Pvt. Ltd. He leads the Emerging Technologies domain for Customized Energy Solutions globally. Rahul founded the India Energy Storage Alliance in 2012 and serves as its President. He served as board member for Energy Storage Association, USA during 2009-15 and as the Chair for Global Energy Storage Alliance during 2018-20.
Vincent Yang
ProLogium Technology
Vincent Yang is the founder, chairman and CEO of ProLogium Technology, specializing in both R&D and manufacturing of solid-state battery since 2006. Combing his over 20 years of experience in lithium battery and manufacturing experience from his years at Foxconn and LCD industry, Vincent has led the team to obtain 500 more patents.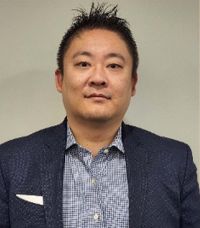 Eric Yoshimura
Hitachi High-Tech America, Inc.
Eric Yoshimura has worked a career ranging in industries from consumer electronics, semiconductor processing equipment, industrial microwaves, renewable energy, and automotive supply chain. At Hitachi High-Tech America, Inc., Eric is at the forefront of the Business Development group and discovering new opportunities using the battery Life Cycle Management (LCM) to enhance business partners both environmental and economic challenges.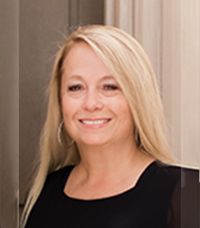 Rhonda Zuraff
Pray & Company HR and Recruiting
Rhonda Zuraff is a co-founder of Pray & Company HR and Recruiting whose focus is on executive and technical staffing as well as human resources support in the mining and green energy sectors throughout North America. Rhonda has over 20 years' experience in operational leadership roles for two public companies and she holds a Bachelor of Science degree in Business with emphasis in Human Resources Management.
NAATBatt Membership
Join Over 250 Member Companies From Around The Globe
NAATBatt International ("NAATBatt") is a not-for-profit trade association of companies, associations and research institutions
commercializing advanced electrochemical energy storage technology for emerging, high tech applications.