NAATBatt 2019
The Latest Trends in the Business and Technology of Advanced Battery Systems
The NAATBatt annual meeting is the premier thought leadership conference for the advanced battery industry in North America. Each year, the NAATBatt meeting brings the leading industry executives together to hear about developments in the business, markets, technology and regulation of advanced battery systems, to do deals, and to form the new personal relationships that will be the basis of future business relationships.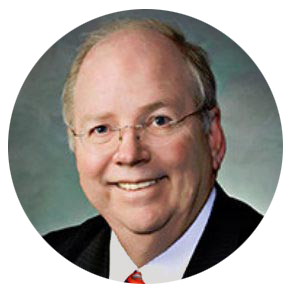 Commissioner Andy Tobin, Arizona Corporation Commission
In 2018 Commissioner Tobin proposed adoption of a "Clean Peak Standard" in Arizona.  Under Commissioner Tobin's proposal, utilities in Arizona would be required to obtain 80% of their electricity from renewables and nuclear by 2050, and deploy 3 GW of storage by 2030.  Commissioner Tobin's proposal would require utilities to deliver an increasing portion of their renewable energy during peak electricity demand hours, incentivizing storage deployment. Join us at NAATBatt 2019 to hear about Commission Tobin's proposal and his work on the Arizona Corporation Commission.  The "Clean Peak Standard" is one of the most innovative new ideas in electricity grid planning and may help redefine what "energy efficiency" means.  Learn about the impact that this redefinition may have on the energy storage industry.
2019 Host Venue
Wigwam Resort, Arizona
NAATBatt Membership
Join Over 100 Member Companies From Around The Globe
NAATBatt International ("NAATBatt") is a not-for-profit trade association of companies, associations and research institutions
commercializing advanced electrochemical energy storage technology for emerging, high tech applications.