2019 NAATBatt Annual Meeting & Conference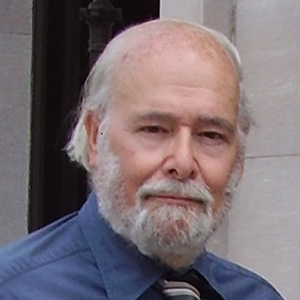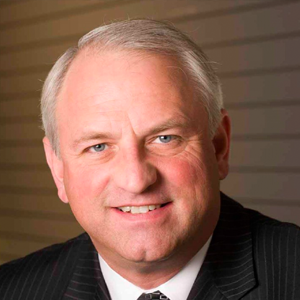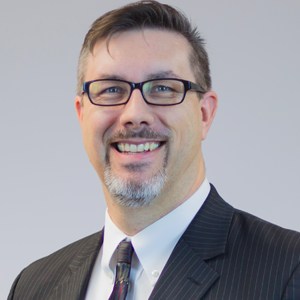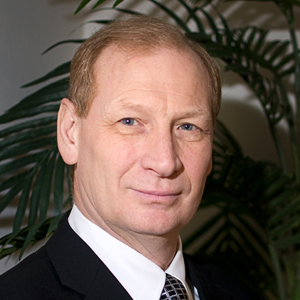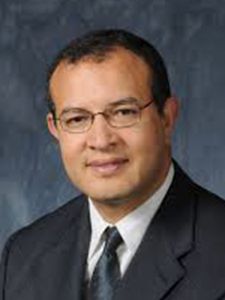 Dr. Khalil Amine Argonne National Laboratory
Dr. Khalil Amine is an ArgonneDistinguished Fellow and the director of the Advanced Battery Technology team at Argonne National Laboratory, where he is responsible for directing the research and development of advanced materials and battery systems for HEV, PHEV, EV,and satellite, military and medical applications. Dr. Amine currently serves a committee member of the U.S. National Research Consul, US Academy of Sciences. He is an adjunct distinguished professor at Stanford University.  Dr. Khalil is a 2003 recipient of Scientific America's Top Worldwide 50 Researcher Award, a 2008 University of Chicago distinguished performance award, a 2009 recipient of the US Federal Laboratory Award for Excellence in Technology Transfer, a 2013 DOE Vehicle technologies office award and is the five-time recipient of the R&D 100 Award. Dr. Amine holds over 198 patents and patent applications and has over 547publications with agoogle h-index of108. From 1998-2010, Dr. Amine was the most cited scientist in the world in the field of battery technology.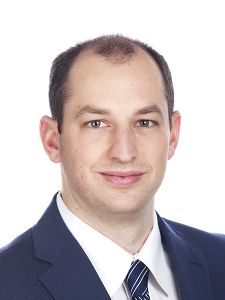 Dr. Chris Burns Novonix Battery Testing Services Inc.
Dr. Chris Burns is a co-founder of Novonix Battery Testing Services Inc. and serves as its Chief Executive Officer.  Chris received his MSc and PhD in Physics from Dalhousie University under the supervision of Dr. Jeff Dahn.  Novonix was founded to commercialize part of Chris' graduate work at Dalhousie using High Precision Charger systems to compare the performance of Li-ion cells in short term experiments.  In addition to working for Novonix, Chris also worked as a Sr. Research Engineer for Tesla Motors establishing and managing a lab located in Nova Scotia with a focus on materials and cell testing.  In 2017, Novonix Battery Testing Services Inc. was acquired, and now in addition to his role as CEO, Chris also serves as the COO of Novonix Ltd and as a Director of PUREgraphite.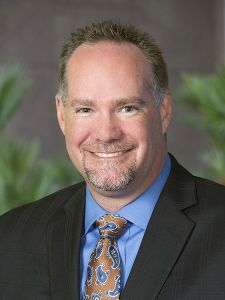 Scott Bordenkircher Arizona Public Service
Scott Bordenkircher joined Arizona Public Service Company (APS) in 2001. He is currently the Director of Technology Innovation and Integration. He is responsible for the overall strategic development and implementation of APS's advanced technology based solutions, with a key focus on smart grid technologies, data analytics, and the integration of distributed energy resources. He sets the direction and oversees the design, construction, and operation of APS's new technology deployments and pilot projects, including the engineering research, economic evaluations and technical intelligence necessary to support the advancement and integration of emerging technologies.Prior to his current role, Bordenkircher served in a variety of leadership positions including Director of IT Applications and Director of Information Security & Compliance.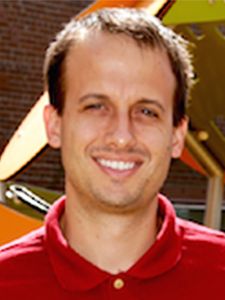 Cory Combs Ampaire Inc.
Cory Combs is the Co-founder and Chief Technology Officer of Ampaire Inc. After receiving his bachelor's and master's degrees in mechanical engineering from Stanford University, Cory worked in advanced R&D at Northrop Grumman, including work on a number of X-planes. He later shifted to working in the clean tech startup space researching novel pollution reduction/energy efficiency technologies across multiple industries. Ampaire is the convergence of Cory's work on EV and aircraft technologies, and he is excited to be a part of making commercial electric aircraft a reality.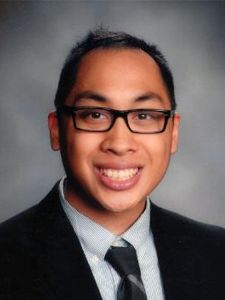 Ricky Concepcion Sandia National Laboratories
Ricky Concepcion joined the Electric Power Systems Research group at Sandia National Laboratories as a member of technical staff in 2014. He has conducted research in the areas of electric transmission systems and energy storage system valuation. He is the lead developer of QuESt, Sandia's open source software tool for energy storage valuation and related applications. His other research interests include signal processing, optimization, and related fields. Prior to joining Sandia, he received his B.S. degree in Engineering Physics and M.Eng. degree in Electrical and Computer Engineering, both from Cornell University, Ithaca, NY. He worked as an undergraduate research assistant at the Cornell University Laboratory of Plasma Studies from 2011-2013.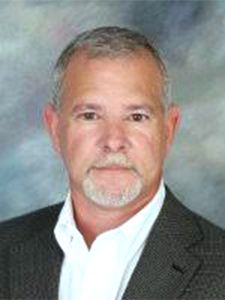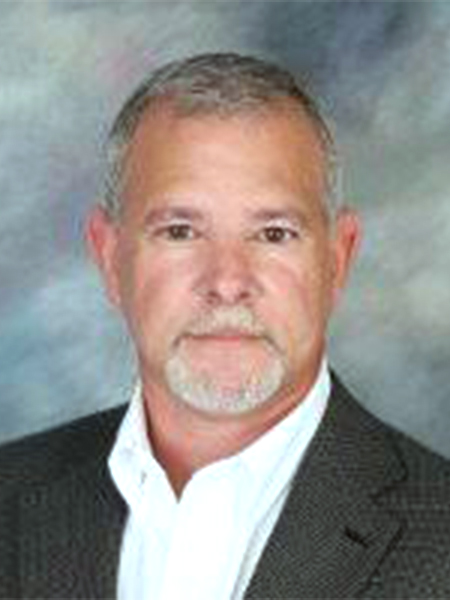 Todd Coy Retriev Technologies
Mr. Todd Coy has 30 years' experience in resource recovery operations.  He holds the positions of Executive Vice President at KBI and Vice President of Retriev Technologies, Inc.  Mr. Coy is responsible for strategic business development and is focused on the electric and hybrid vehicle market and managing end of life large format batteries.  Mr. Coy led the develop team in obtaining a 9.5-million-dollar grant from the U.S. Department of Energy for the ground up construction of Retriev Technologies dedicated advanced battery recycling facility in Lancaster Ohio, which is the only U.S. facility specifically in operation that is dedicated to end of life management of HEV and EV batteries.  Mr. Coy serves as Co-Chair of the NAATBatt Battery Recycling Committee.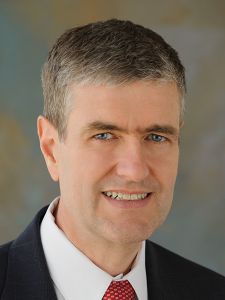 Bob Daigle Rogers Corporation
Bob Daigle is Rogers Corporation's Senior Vice President and Chief Technology Officer and leads the company's global innovation organization.  During his career with Rogers, he has led two of the company's three strategic business units as well as the company's marketing, strategy and corporate development functions.  He also served as Chairman for Rogers Chang Chun Technologies Co. Ltd. joint venture in Taiwan from 2006 to 2009 and served on the Solicore, Inc. Board of Directors from 2009 to 2013.  Mr. Daigle earned a Bachelor of Science degree in Chemical and Materials Engineering from the University of Connecticut and an MBA from Rensselaer.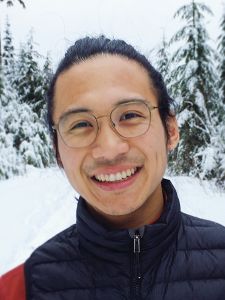 Eric Din Hive Battery Labs
Eric Din is CEO and Co-Founder of Hive Battery Labs, a Seattle-based battery diagnostics startup specializing in impedance spectroscopy for cell manufacturing. Eric received an MS degree in Electrical Engineering from Dartmouth College in 2016 and an AB degree in Engineering Sciences from Dartmouth College in 2014.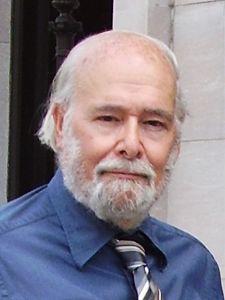 Dr. Imre Gyuk U.S. Department of Energy Office of Electricity
Dr. Imre Gyuk directs the energy storage research program at the U.S. Department of Energy Office of Electricity, which funds work on a wide variety of technologies such as advanced batteries, flywheels, super-capacitors, and compressed air energy storage. Applications include seamless continuity of power supply for high-tech industry during outages, making renewables dispatchable, and helping to increase the capacity factor and ease congested distribution lines.Dr. Gyuk has a B.S. from Fordham University, and he did graduate work at Brown University where he was a research assistant to Nobel Laureate Leon Cooper. He has a Ph.D. in Theoretical Physics from Purdue University and became a research associate at Syracuse. Dr. Gyuk has taught Physics, Civil Engineering, and Architecture at the University of Wisconsin and Kuwait University.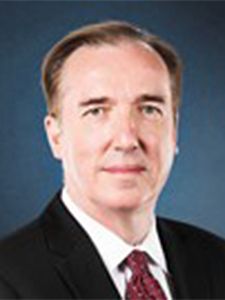 John Gurley
John Gurley is a member of the Arent Fox's international practice and is head of the Trade Litigation Group. He focuses on trade relief proceedings, including antidumping and countervailing duty matters, customs law, and matters before the Office of the US Trade Representative. John has significant experience in recent trade activities of the Trump Administration, including the Section 232 steel and aluminum cases, the Section 232 case involving automobiles and auto parts, and the Section 301 case targeting imports from China. John has also been advising companies on free trade initiatives including the new U.S.-Mexico-Canada Agreement. John has represented major exporters and importers for over 25 years. As part of his practice, John has been heavily involved in high profile trade cases involving solar panels, steel, and auto parts.John has been an adjunct professor in international trade at Georgetown University Law Center.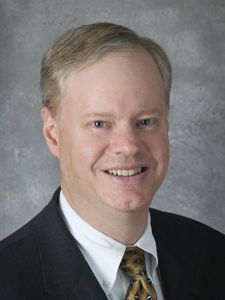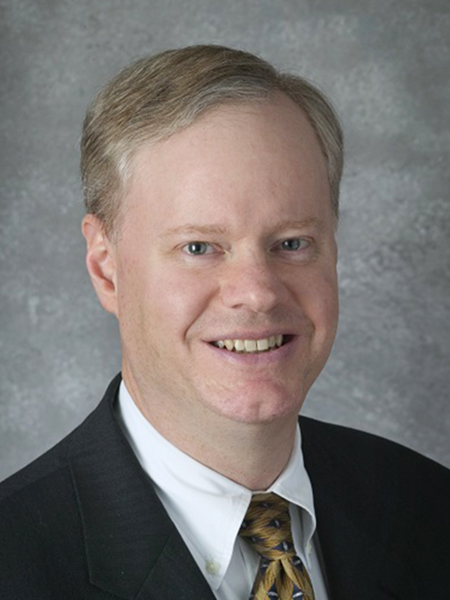 Jim Greenberger NAATBatt International
Jim Greenberger is the Executive Director of NAATBatt International, a not-for-profit trade association of advanced battery manufacturers and their supply chain partners doing business in North America and around the world.  Mr. Greenberger co-founded NAATBatt in 2007 as part of a national initiative to promote the manufacturing of large format lithium-ion batteries for electric vehicles in the United States.  Mr. Greenberger currently serves on the Board of Directors of the International Battery Materials Association, the Board of Advisors to the Battery500 Consortium, the UCSD Strategic Energy Initiatives Advisory Council, the Executive Committee of the Center for Renewable Energy at Illinois State University, and the Board of Directors of two for-profit companies engaged in the advanced battery industry.   Before entering the battery industry, Mr. Greenberger practiced corporate law in Chicago, Illinois for more than 30 years.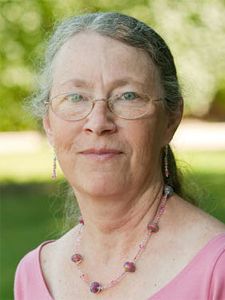 Linda Gaines Argonne National Laboratory
Linda Gaines is a Systems Analyst at Argonne National Laboratory. She holds a BA in Chemistry and Physics from Harvard, and a Ph.D. in Physics from Columbia. She began her career by writing a series of handbooks of energy and material flows in petroleum refining, organic chemicals, and copper industries that provided background for studies of technical and institutional issues involved in recycling discarded tires, packaging, and other energy-intensive materials. Dr. Gaines has examined the costs and impacts on energy use and the environment of production and recycling of advanced-design automobiles, trucks, and trains, and batteries. Her most recent work has involved studying ways to reduce impacts from transport by recycling of batteries and also by reducing vehicle idling. She is an editor of Sustainable Materials and Technologiesand serves on the SAE Battery Recycling Committee, the NAATBatt Recycling Committee and the Scientific Advisory Board of the Responsible Battery Coalition.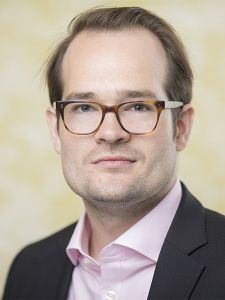 Logan Goldie-Scot Bloomberg New Energy Finance
Logan Goldie-Scot heads up the Energy Storage insight team at Bloomberg New Energy Finance. He leads the company's analysis on the global energy storage markets, providing insight on technology, markets, policies and regulation, and the competitive landscape. He also oversees BNEF's Flexibility and Resiliency focus area, a cross-company effort to provide insights on flexibility and market design.He advises utilities, technology companies, investors and policymakers across these fields.He has authored numerous research papers and regularly speaks at international conferences and in the mainstream media. He was previously a Senior Associate within the Energy Smart Technologies team and regularly works on consulting projects for clients. He joined the company in 2009 as an analyst focused on the wind and solar sectors across the Middle East and Africa.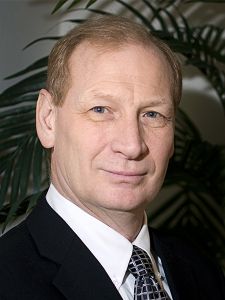 Bob Galyen CATL
Bob Galyen is recognized as one of the top executives in the battery energy storage world with experience in technology and business operations of small and large corporations.  His 41 years' work experience in battery technology, manufacturing and business operations has given him unique perspective on worldwide business, making him uniquely qualified as an energy storage global spokesperson.  His current employer, CATL has become the largest battery manufacturer in the world in 5 years since startup with Bob as a part of the senior leadership serving as its Chief Technology Officer.He sits on multiple Board of Directors and Technical Advisory Boards of corporations within the USA.  He was the first person to have been featured on the front cover of Batteries International magazine.Bob currently serves as Chairman of NAATBatt International.  He is married to Susan with 3 children and 6 grandchildren as the core of his family life.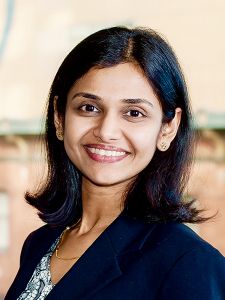 Mitalee Gupta Wood Mackenzie Power & Renewables
Mitalee Gupta is an energy storage analyst at Wood Mackenzie Power & Renewables, where she focuses on systems, technologies and supply-chain analysis of the energy storage market. Her background is in solar, energy storage, electric vehicles and energy efficiency policy and rate design. She has more than five years of energy industry experience and has worked with organizations including the United Nations Development Programme. Mitalee holds a master's degree in environmental management from the Yale School of Forestry & Environmental Studies and a bachelor's degree in environmental engineering from Delhi College of Engineering, India.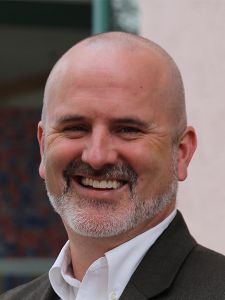 Doug Hockstad University of Arizona
Doug Hockstad serves as the Assistant Vice President of the University of Arizona's technology commercialization organization, Tech Launch Arizona. Doug joined UA in early 2013, initially managing the intellectual property and licensing function before taking on leadership of the organization in 2018, with more than 25 years' experience in high tech markets. His career began in the software market, including both established company and startup experience, and moved on to tech transfer at the University of Michigan. His last role was as Associate Director of Software & Engineering Licensing with a primary responsibility for managing software and other copyright-related intellectual property created across the entire U of M campus. After joining Arizona, Doug served on the Association of University Technology Managers (AUTM) Board of Directors from 2015 to 2018, helping to set the strategic direction of the AUTM organization.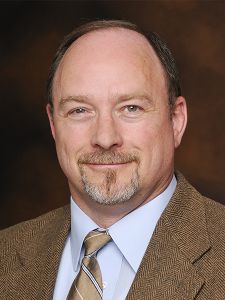 Dave Howell U.S. Department of Energy (DOE)
Dave Howell is the Director of the Office of Vehicle Technologies, U.S. Department of Energy (DOE) Headquarters, in Washington, DC with overall responsibility for VTO's portfolio of R&D projects. He is currently also the Program Manager for Battery and Electrification Research with direct responsibility of projects on electric drive vehicle batteries, electric drive components, and vehicle charging.  He also serves as DOE's representative at the United States Advanced Battery Consortium Management Committee and at international organizations and inter-government forums involved in hybrid and electric drive transportation. Earlier, Dave was a member of the research staff of the Oak Ridge National Laboratory (ORNL) in Oak Ridge, Tennessee, where he was the Project Manager for Aerospace Technologies. Prior to that, he served on active duty at the Wright Patterson Air Force Base in Ohio where he was the Program Manager for Advanced Materials for Space Structures at the Air Force Materials Laboratory. Dave received a Bachelor of Science degree in Aerospace Engineering from the University of Tennessee at Knoxville.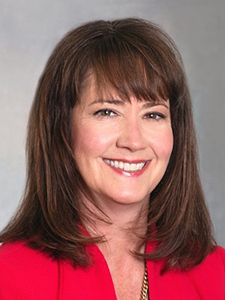 Melisa Johns Duke Energy
Melisa Johns is vice president of Customer Solutions and BusinessDevelopment for Duke Energy'sDistributed EnergyTechnology team.  She is responsible for leading the development, origination, and implementation of investment opportunities and customer offers related to distributed assets for the regulated companies which includes solar, wind, energy storage, CHP and micro grids. Previously,Melisa was responsible for developing strategy for the Emerging Technology team and directing Duke Energy's technology demonstration projects. During her tenure with Duke Energy, she also served as director of wholesale origination and was responsible for leading the wholesale origination team in the execution of long-term sales contracts and for the procurement of supply side resources. In addition, she has operational experience in system, planning and operating, and power delivery, as well as experience in regulatory affairs and business planning. Melisa earned her Bachelor of Science degree and Master of Science degree, in Electrical Engineering, from Clemson University. She has also completed the Strategic Leadership Program at the University of North Carolina at Chapel Hill.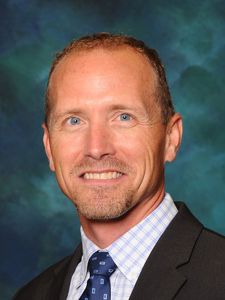 David Klanecky Albemarle Corporation
David Klanecky is Vice President and General Manager, Lithium Energy Storage at Albemarle Corporation.In this role, David leads the commercial, quality and S&OP teams for our lithium carbonate, lithium hydroxide, chloride salts, battery-grade lithium metals and other energy storage materials, sustainable by-product salts and technical-grade spodumene products, which serves the energy storage market and other rapid growing applications.  Prior to this role, he was the Vice President, Strategy & Corporate Development of Albemarle Corporation managing the company's strategic planning, M&A and corporate and business development programs.Before joining Albemarle, David had an impressive twenty-year career with The Dow Chemical Company, where he was Global R&D Director for the Designed Polymers Business Group and helped launch Dow Energy Materials, where he served as Global Business Director until he joined Albemarle.  He has an Executive MBA from the Thunderbird School of Global Management and is Six Sigma Master Black Belt certified.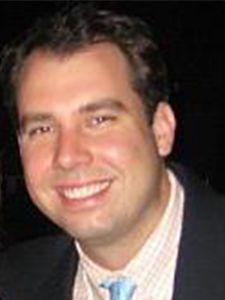 Zachary Kuznar Duke Energy
Zachary Kuznar is Managing Director of Distributed Energy Technology for Duke Energy.  In this role Zak leads a team responsible for developing and executing the strategy to create an investment portfolio  for Combined Heat and Power, energy storage and microgrids for all of  Duke Energy's regulated companies.  Previously he worked in the Emerging Technology Office focusing on identifying, developing, testing and deploying technologies in the renewable generation, energy storage, and water reuse and reclamation space for both the regulated and commercial businesses.  He also has experience in the fossil generation business unit.  Prior to joining Duke, Zak worked in the Advanced Materials division of General Electric.  Zak was the past Chairman of the National Alliance of Advanced Technology Batteries, is on the Board of Directors of the Energy Storage Association, is on the Advisory Board of the Lugar Center for Renewable Energy at IUPUI, and is on the Dean's Advisory Council for the School of Chemical and Paper Engineering at Miami University.  Zak holds an undergraduate degree in Chemical Engineering from Purdue University, and a Ph.D. in Chemical & Environmental Engineering from Yale University.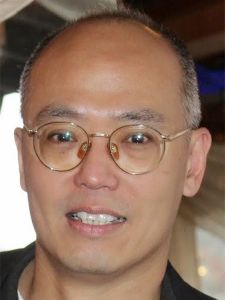 Michael Lew NAATBatt International
Michael is President & Co-founder of Clearer Horizons LLC and serves as Head of Communications at NAATBatt International. Clearer Horizons is focused on helping organizations develop strategic relationships throughout Asia in the energy applications sector. Prior to Clearer Horizons, Michael was a Wall Street research analyst covering the energy efficiency sector.  Companies that he covered included Tesla Motors, Johnson Controls, EnerSys, Polypore and Maxwell Technologies. Michael began his career as an engineer at IBM on the product development line working on large systems.  His educational background includes an MBA in Finance & Accounting from New York University, a Masters Degree in Materials Science from Columbia University and a Bachelors Degree in Chemical Engineering from Carnegie-Mellon University.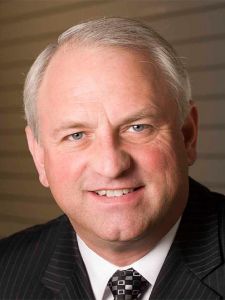 Randy A. Moore ZAF Energy Systems, Inc.
Randy A. Moore is the President and CEO of ZAF Energy Systems, Inc., a producer of nickel-zinc batteries.  Prior to ZAF, he was the President of EaglePicher Technologies, LLC ,a leading producer of batteries for specialty and government markets. Mr. Moore has more than 35 years of senior operational, defense and international experience.   Prior, Mr. Moore served a business leader at Kollsman, Inc., and Kaman Aerospace, and held management and operations positions at Westinghouse, and E-Systems/Raytheon overseeing numerous DoD programs in avionics, aerostructures, electromagnetics, energy storage, radio frequency and acoustic sensors, and communications.Lt Col (USAFR) Moore spent a combined 27 years in the active and reserve Air Force where he served in various capacities including special agent in counterintelligence/counterespionage for the AF Office of Special Investigations. Mr. Moore completed his undergraduate degrees in Marketing and Management at Texas Lutheran University and received his MBA from Southern Illinois University.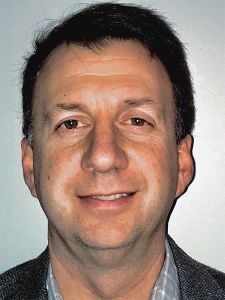 Todd Mackintosh General Motors
Todd Mackintosh is an Electrification Standards & Regulations Technical Specialist for General Motors with over 20 years working in the battery industry. Todd has held various engineering positions covering manufacturing, product development, and standards and regulations.  In other roles, Todd currently chairs the SAE Battery Transportation Committee and Hybrid and EV Recommendations for First and Second Responders Task Force, is a member of SAE G-27 'Lithium Battery Packaging Standard' writing team, actively participates in the UN informal working group on lithium batteries and serves on The Rechargeable Battery Association (PRBA) Board of Directors.  Todd has been granted 6 patents and has been awarded by GM, SAE and USCAR for his achievements and leadership.  Todd holds a Bachelor of Science Degree in Manufacturing Engineering from Miami University and a Masters of Energy Systems Engineering from University of Michigan.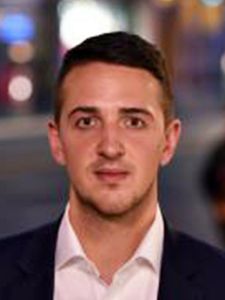 Andrew Miller Benchmark Mineral Intelligence
Andrew Miller holds the position of Analyst at Benchmark Mineral Intelligence, a London based research and consultancy firm focusing on critical raw materials and disruptive supply chains.  Andrew's primary role is to collect price data on opaque mineral markets such as lithium, graphite and cobalt, and process and analyze this data into regular market reports, forecasting and indices published by Benchmark. At Benchmark, Andrew regularly travels to active mines and processing plants in many different countries with a specialist focus on China. He gives market-focused presentations around the world including Canada, China, Australia and U.S. In his role at Benchmark, Andrew has advised some of the world's leading institutional investors and mining companies.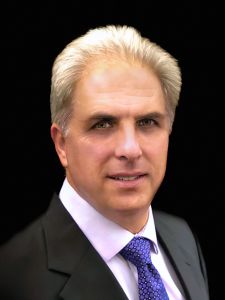 Dave McIntire Salt River Project
Dave McIntire is a principal engineer for the Salt River Project. Dave has over 27 years of experience in the utility business specializing in distribution design and construction. Prior to coming to SRP, Dave worked for 5 years at Luke and Williams Air Force Bases in Phoenix. Dave has a BSEE degree from the University of Toledo in Ohio and is a registered engineerin in the State of Arizona. In his spare time, Dave enjoys golfing, tennis, and traveling around these great United States.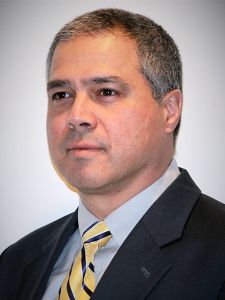 Jaime Navarrete Crown Battery
Jaime Navarrete is the Director Product Development for Crown Battery and a member of the Board of Directors of NAATBatt International.  Jaime holds a B.A. in Chemistry and a Masters in International Management.  He has worked for more than thirty years in the lead-acid battery industry, holding positions atElectrosource, Delco-Remy, Daramic and Crown Battery.  He has extensive experience in battery R&D,product and process development for SLI and deep-cycle flooded, VRLAB (AGM) and bipolar lead-acid batteries, and in process development for microporous battery separators. Jaime also has sales and product management and marketing experience for battery separators.  While at Freudenberg, he worked on nonwoven battery separator and medical applications. Early in his career, Jaime contributed to the development of battery and separator test standards.  More recently, he ventured outside the battery industry and started a small family business producing naturalsalsa food products.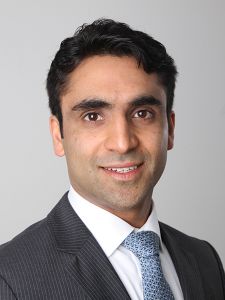 Kunal Phalpher Li-Cycle
Kunal Phalpher is Li-Cycle's Chief Commercial Officer and has extensive international experience in the lithium-ion battery and renewable energy sectors, with a focus primarily on strategy and business development. His experience includes time as the former Director of Product Development at a residential solar company and Director of Business Development with a lithium-ion battery manufacturer. Kunal initially served as an Advisor to Li-Cycle before becoming a Director in calendar Q1 2018 and subsequently joining the executive team. Kunal holds a Bachelor of Applied Sciences in Electrical Engineering from the University of Toronto, with a Masters of Business Administration from the Rotman School of Management.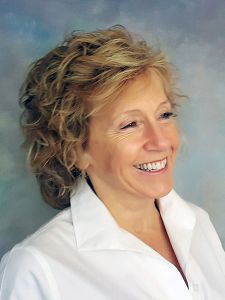 Lauren Roman Everledger
Lauren Roman manages business development for metals & minerals related supply chains at Everledger, with a focus on creating ecosystems of trust within supply chains and product lifecycles. Leveraging Everledger's distributed ledger technology, she enables stakeholders to establish identity, trust and sustainability across the globe. She represents Everledger in the Global Battery Alliance serving on both the 2nd Life and Recycling Working Groups for a Circular Economy for Electric Vehicle and Portable Li Ion Batteries.Lauren has spent most of her career working with government, enterprises and NGOs on electronics lifecycle issues. She performed as a key stakeholder in numerous USEPA initiatives on electronics lifecycle management including development of the EPEAT standard which certifies sustainable electronics, as well as the R2 and e-Stewards Standards which certify sustainable end-of-life electronics management.Lauren's articles have been published in IoT Journal, RFID Journal, Innovation & Technology Magazine and numerous environmental management publications. In addition, she has been featured in major print and broadcast outlets including ABC's 20/20, NPR and the New York Times.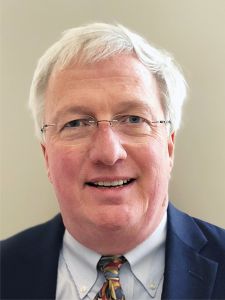 Mike Sanders Avicenne Energy
Mike Sanders joined the Avicenne Energy team in May of 2016 as a Senior Advisor after a long career with DuPont in multiple roles.  Since joining the Avicenne team, Mike has been working with clients holding strategy workshops, validation of growth opportunities and helping clients establish their growth plans in energy storage.  Mike has significant energy storage materials value chain understanding with an emphasis on lithium ion batteries and systems with 10 years of market knowledge and relationships.  Successful program leadership experience with significant business growth in ventures and existing businesses with a proven track record leading mergers and acquisition team to enter the lithium ion battery materials market. Mike's recent role with DuPont was the Global Marketing Director – Energy Storage Venture, where he led global marketing and customer interface efforts to establish programs to enter the $20B energy storage materials market.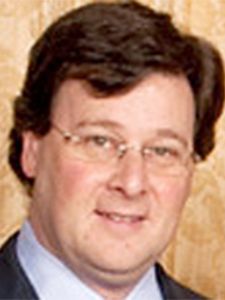 Eddie Sugar EAS Advisors LLC
Eddie Sugar is the Principal of EAS Advisors LLC.  He served as the Managing Director of Jefferies & Co. in New York from 1999 till 2008, responsible for international equity sales and trading prior to the founding of EAS Advisors.  Prior to Jefferies, Eddie worked as Managing Director for Marc Rich & Co. in Sydney, Australia and as a personal and private advisor to Solomon Lew and his associated companies out of Melbourne, Australia.  Following the completion of his Bachelor of Commerce from the University of Wollongong, Australia, Eddie began his career in New York as Vice President on the Asian equities sales and trading desk at Barclays de Zoete Wedd. Eddie holds the series 7, 24, 63 & 79 licenses.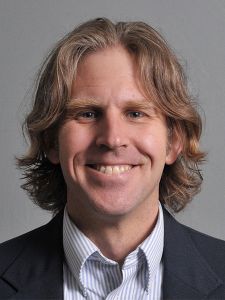 Erik D. Spoerke Ph.D., Sandia National Laboratories
Erik D. Spoerke, Ph.D. is currently a Principal Research and Development Materials Scientist in the Electronic, Optical, and Nano Materials Department at Sandia National Laboratories.Erik's widely published and patented research efforts span a diverse materials portfolio, with an emphasis on combining elements of chemistry, biology, and materials science to study and develop functional materials ranging from novel electrochemical materials to synthetic biological analogs and functional supramolecular thin films. Much of his current research passion focuses on ion-conducting materials aimed at the development of solid state electrolytes, functional separators, environmental barriers, and even ionic filters for next generation ion-mediated technologies. In the last 10 years, he has worked on battery technologies including supercapacitors, lithium ion batteries, bio-inspired batteries, and metal-based batteries. He is currently the Materials Team Lead for Sandia's Energy Storage Program, and he is focused on developing a new generation low-temperature, molten sodium batteries intended for grid-scale energy storage.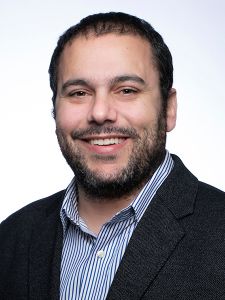 Dr. Tal Sholklapper Voltaiq
Dr. Tal Sholklapper has an extensive record of success as a cleantech engineer and entrepreneur. Prior to founding Voltaiq, he worked as the lead engineer on a DOE ARPA-E funded project at the CUNY Energy Institute, developing an ultra low-cost grid-scale battery. Before joining CUNY, Dr. Sholklapper co-founded Point Source Power, a low cost fuel-cell startup based on technology he developed while at Lawrence Berkeley National Laboratory and UC Berkeley, where he also did his graduate work in Materials Science and Engineering. As a Materials Postdoctoral Fellow at LBNL, he successfully led the transfer of lab-scale technology to industry partners.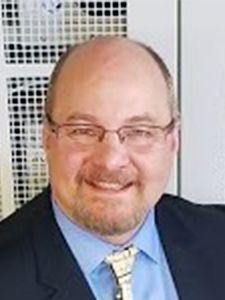 Ed Schaffer Advanced Battery Concepts
Dr. Ed Shaffer has spent the last 13 years focused on developing technology to accelerate adoption of much needed alternative energy systems.  In 2009, he founded Advanced Battery Concepts, LLC with the dedicated purpose of commercializing ground-breaking, large-format, rechargeable battery technology termed GreenSeal®.  Throughout his career, he has worked across a variety of advanced materials applications including advanced dielectrics for electronics, optical materials for displays, materials for energy storage and photovoltaics.  He has held a variety of roles including new business development, global R&D manager and scientist. He received his PhD in Materials Science from MIT.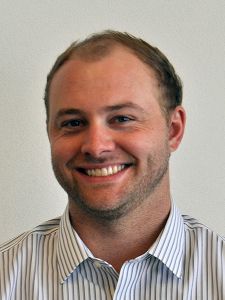 Adam Small Urbix
Adam Small is the CMO of Urbix Resources.  Adam is a serial entrepreneur who has previous experience with software, manufacturing, and materials science.  Adam graduated from the Eller College of Management at the University of Arizona where he was also a 12-time NCAA All-American, NCAA Champion, and member of an American Record setting relay team.  Through Urbix initiatives, Adam was named to the 2018 Forbes 30 under 30 list in energy.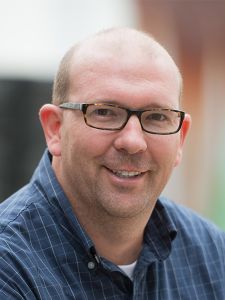 Jeff Spangenberger Argonne National Laboratory
Jeff Spangenberger is the Materials Recycling Group Leader in the Applied Materials Division at Argonne National Laboratory. His group works to solve material separation, recovery and recycling challenges resulting in cost effective and environmentally sustainable processes that are then transferrable to commercial installation.Through close collaboration with industry, Spangenberger and his team have demonstrated the recovery of plastics, metals and materials from numerous waste streams such as auto shredder residue and electronic waste from bench to commercial scales. He has received four patents related to this effort.  In recent years, his research has focused on lithium-ion battery recycling and is leading Argonne's advanced battery recycling program to evaluate and advance the cost effective and sustainable recycling of end-of-life batteries.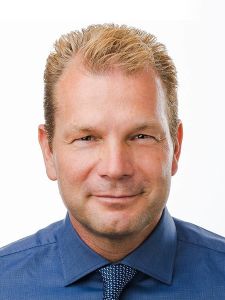 Joern Tinnemeyer EnerSys
Joern Tinnemeyer is Senior Vice President and Chief Technology Officer of EnerSys. Enersys is the global leader in industrial energy storage systems.  Joern is responsible for global engineering, technology development, quality and operations engineering.  Joern studied applied mathematics and electrical engineering at the University of Toronto and holds a MSc in Astronautics and Space Engineering.  His primary focus of expertise includes energy storage systems, system design optimization, safety topologies and project management.  He is a leader in developing innovative lithium battery diagnostics and management systems with multiple patents. He has worked on some of the most advanced battery packs for major automotive OEMs.  He is chairman of the SAE Battery Management Committee developing international standards for the automotive industry.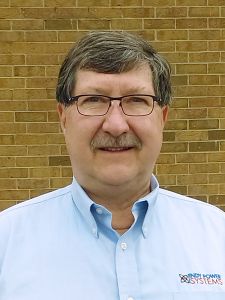 Steve Tolen Indie Power Systems
Steve Tolen is the founder and president/CEO of Indie Power Systems. Under his leadership, Indie Power Systems has earned 5 patents in energy management and is the first to integrate secondary-use batteries into a commercial energy storage system. While researching batteries for a chemistry suitable for an affordable electric vehicle, he determined a combination of different battery packs, each comprised of different chemistries, could meet most price/performance targets. This blended energy solution became Indie Power Systems' first patent and that technology became a key enabler for the integration of secondary-use batteries in energy storage applications.  Mr. Tolen holds a BS degree in finance from the University of Illinois. He serves as Chairman of the Society of Automotive Engineering (SAE) Secondary Battery Use Committee and has presented at major conferences such as The Battery Show and the Electrical Energy Storage Applications and Technologies (EESAT) Technical conference.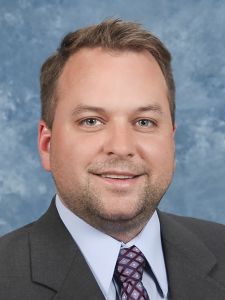 Dr. David L. Wood III, Oak Ridge National Laboratory
Dr. David L. Wood, III is a Senior Staff Scientist and University of Tennessee Bredesen Center Faculty Member at Oak Ridge National Laboratory (ORNL) researching novel electrode architectures, mass transport phenomena, solid-liquid surface chemistry, advanced processing methods, manufacturing science, and materials characterization for low-temperature fuel cells, PEM electrolyzers, and lithium-ion batteries, and has been employed there since 2009.  He is a well-known energy conversion and storage researcher with an industrial and academic career that began in 1995.  From 1997 to 2002, he was employed by General Motors Corporation and SGL Carbon Group, excelling at applied R&D related to automotive and stationary PEFC technology.  Later work (2003-2009) at Los Alamos National Laboratory (LANL) and Cabot Corporation focused on elucidation of key chemical degradation mechanisms, development of accelerated testing methods, and component development.  Dr. Wood received his B.S. in Chemical Engineering from North Carolina State University in 1994, his M.S. in Chemical Engineering from the University of Kansas in 1998, and his Ph.D. in Electrochemical Engineering from the University of New Mexico in 2007.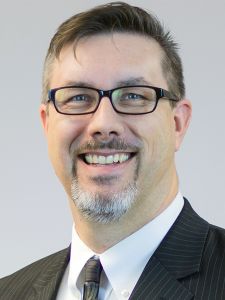 Dr. John Warner Warner Energy Consulting LLC
Dr. John Warner is a recognized battery industry expert, author and an experienced sales, business development, strategic marketing, and product management executive with over 28 years in the automotive and battery industries. Currently, Dr Warner serves as Founder and President at Warner Energy Consulting LLC. Previously Dr Warner served in senior sales and marketing leadership positions with EnerDel, XALT Energy, Magna Steyr Battery Systems and Boston-Power as well as spending more than 13 years with General Motors. In addition to serving as President of NAATBatt International, he also serves on several different battery-related SAE Committees. Dr. Warner published his first book "The Handbook of Lithium-Ion Battery Pack Design" in 2015 and in April 2019 will publish his second book, "Lithium-Ion Chemistries: A Primer".He received his Doctor of Management, Organizational Leadership degree from the University of Phoenix, and his MBA, International Business and Leadership Studies and BA in Industrial Management from Baker College. Dr Warner has been a certified Project Management Professional since 2000.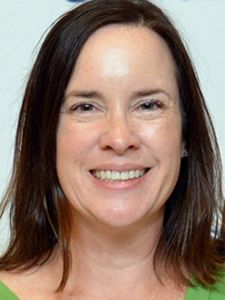 Laura Wagner Ford Motor Company
Laura Wagner is the EV Battery Life-cycle Manager at Ford Motor Company. She develops strategies for second-use, recycling, and tracking of the batteries throughout their life cycle. She spent her early career in purchasing and holds two patents in supply chain solutions.  Laura Wagner is a life-long learner and collects Masters Degrees to satisfy her curiosity.  Her passion for the environment led to her latest degree in environmental science and her desire to ensure that EV batteries are properly disposed at the end of their lives. Laura lives in Dearborn, Michigan and is a member of the board of Friends of the Rouge, a watershed conservancy organization. She is currently taking classes to become a "Master" Rain Gardener.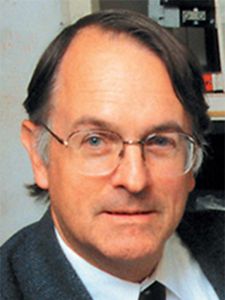 Dr. M. Stanley Whittingham
Dr. M. Stanley Whittingham is widely recognized as one of the fathers of lithium-ion battery technology.  His early insights into the potential for ion insertion in layered compounds, followed by the initial development and commercialization of lithium ion batteries using LiAl alloy anodes and titanium disulfide cathode, laid the groundwork for the revolution in electrochemical energy storage technology, which continues today. In 2015 Dr. Whittingham was listed on Clarivate Citation Laureates for the Nobel Prize in Chemistry by Thomson Reuters, for pioneering research leading to the development of the lithium-ion battery. In 2018 he was elected to the National Academy of Engineering.  He is a Distinguished Professor of Chemistry and Materials Science and Engineering at SUNY Binghamton, where he serves as Director of both the Institute for Materials Research and the Materials Science and Engineering program. Dr. Whittingham currently serves as Chief Technology Officer of NAATBatt International.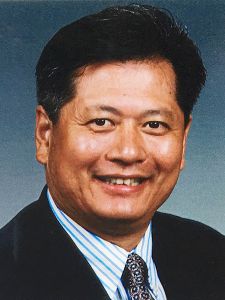 Dr. Yang UniEnergy Technologies
Dr. Yang is a leading scientist and entrepreneur in the field of electrochemical energy conversion and storage. He founded UniEnergy Technologies in 2012 and has led successfully efforts in advancing a new generation vanadium redox flow battery (VRFB) from molecules to MW scales for utility applications. Previously, Dr. Yang was a Lab Fellow at the US-DOE' Pacific Northwest National Laboratory and led wide efforts in developing and demonstrating varied battery technologies including novel Li-ion, redox flow and Na-salt chemistries. Dr. Yang has garnered several national and international awards, including the 2017 Presidential Green Chemistry Challenging Award. He was elected into Washington Academy of Science   in 2018 and as Fellow of ASM International in 2009, acknowledging his outstanding contribution in electrochemical energy conversion, storage and advanced materials. He has published over 200 research articles, been among the top 1% most highly cited, and authored over 50 US and foreign patents.