2020 NAATBatt Annual Meeting & Conference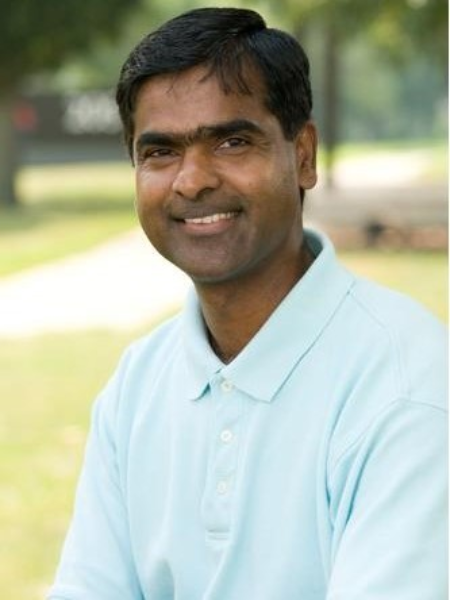 Daniel P. Abraham
Argonne National Laboratory
Dr. Daniel P. Abraham, Argonne National Laboratory, conducts research on lithium batteries used in electric vehicles, consumer electronics and grid energy storage. He has authored over 130 articles in peer-reviewed journals and delivered over 300 technical presentations in popular, academic, and industrial settings. His research areas include fast charging, crystal structure transformations in electrode materials, silicon electrode development, solid electrolyte interphase (SEI) formation/dissolution mechanisms, electrode stress evolution, electrode and particle coatings, electrolyte additives, and electrochemical modeling. His work enables the development of materials and components that enhance battery performance, life, and safety. Dr. Abraham is also a research advisor and mentor to various undergraduate students, graduate students, postdoctoral associates and junior scientists. He has received the Outstanding Postdoctoral Supervisor Award and the Pinnacle of Education Award for "exceptional work in developing the next generation of scientists and engineers."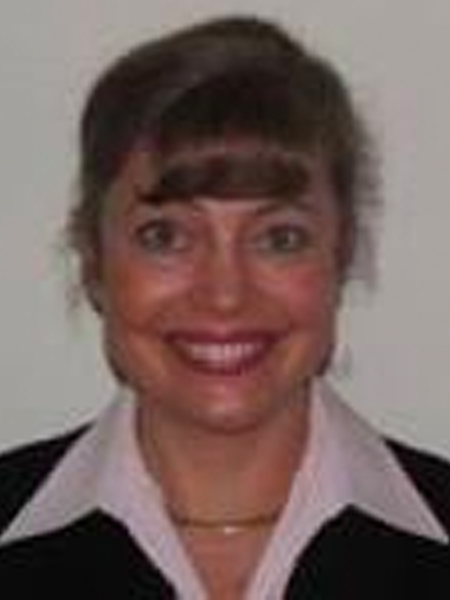 Renata Arsenault



Ford Motor Co.
Renata Arsenault is a Senior Researcher in Ford Motor Co.'s Electrification Subsystems and Power Supply department where she has been interfacing closely with battery suppliers since 2006.  She is Ford's lead of the USABC Technical Advisory Committee and PM for numerous USABC programs.  She has been actively working on sustainability topics at Ford, including recycling, 2nd use and LCA, liaising with industry, government and academia on EOL battery issues. Renata has been a speaker and panelist at numerous battery industry conferences in the US and abroad including ICBR, Battery Congress, IBS, NAATBatt 2nd Use Workshop, IBA, PlugVolt, and AES. She manages a wide range of projects as part of Ford's University Research program.  Renata began her career in specialty chemicals working for Diversey-Lever where she eventually led process development and scale-up of specialty products in North America. She graduated from Queen's University, Canada in 1988 with B. Sc. in Chemical Engineering.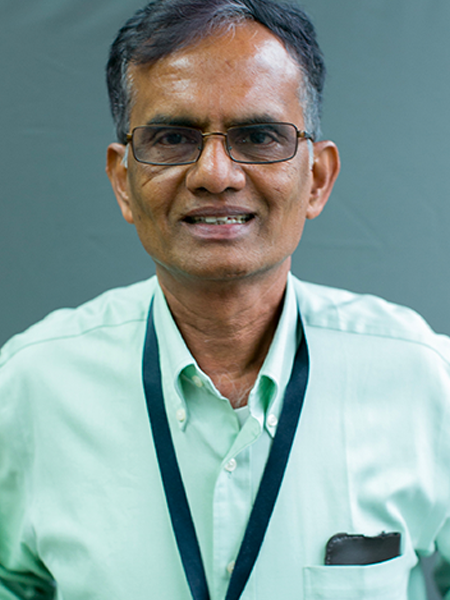 Dr. Kumar Bugga



Jet Propulsion Laboratory
Dr. Kumar Bugga is a Principal Technologist at the Jet Propulsion Laboratory developing new energy storage technologies for space applications. Over the last three decades at JPL, he has worked on the research and development of various battery technologies, including lithium rechargeable batteries, Li-ion batteries with emphasis on low temperature Li-ion batteries for Mars missions, lithium solid electrolyte batteries, high temperature rechargeable and primary batteries for Venus missions, high-capacity cathodes and Si anodes, metal hydrides and metal hydride-air batteries, high-energy Li primary batteries, and lithium-sulfur batteries. He served as the battery lead for Mars rover (MER and MSL) missions and also supported several JPL missions. He has led various technology development efforts for NASA, DoD and DoE. He has received several awards including the Magellan award and the Exceptional Service Medal from NASA for his contributions to NASA missions.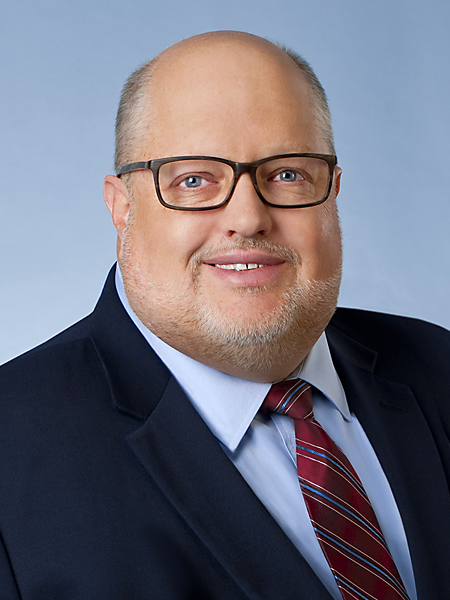 Tom Byrd



Lockheed Martin
Tom Byrd is a Senior Fellow at Lockheed Martin where he has worked with Power Systems and Battery Applications for more than 30 years.  In addition, Tom was a founding member of the Military Power Sources Committee.
.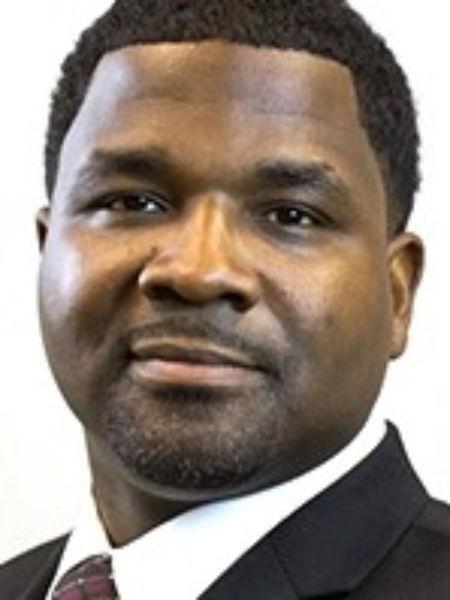 Michael Canada
EnerDel
Mr. Canada is CEO of EnerDel, a manufacturer of advanced lithium ion energy storage solutions serving the global markets. Prior to EnerDel, Michael worked at Altairnano. Mr. Canada earned his Bachelor of Science in mechanical engineering technology from Purdue University and is a certified Project Management Professional (PMP) with the Project Management Institute (PMI). He has attended various executive management courses at Massachusetts Institute of Technology Sloan (MIT).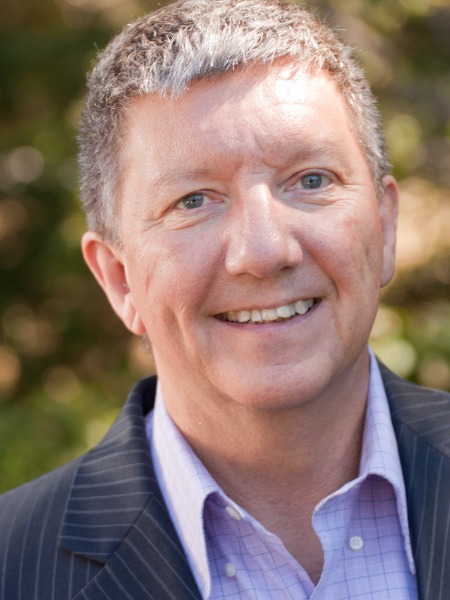 Stephen R. Clark
Quan Verge
Steve has spent more than 4 decades leading the development and commercialization of disruptive technologies in the battery, advanced materials, automotive and aerospace industries. He has a BSc and PhD in Engineering, and an MBA. Steve helped secure California's Energy Storage Mandate legislation AB 2514, and has engaged with multiple government entities including DOE, DOD, FERC and California's Energy Commission. Steve founded his latest company, QuanVerge in April 2018, to focus on advanced materials and technologies for renewables and energy storage. In 2013, he co-founded AquaMetals which he took public on NASDAQ in 2015. Steve provided the vision, secured >$100MM in start-up financing and lead the technology development. After transforming AquaMetals into a technology licensing business with strategic partnerships with JCI (now Clarios) and Veolia, he left to start his next venture. Prior to Aqua Metals Steve was the CEO of Applied Intellectual Capital, for >20 years, developing and commercializing advanced materials and technologies for renewables and energy storage. He started his career with 9 years at Rolls Royce in the UK, developing, producing and commercializing mission critical aerospace products and then several years in management consulting, leading multi-national turn arounds.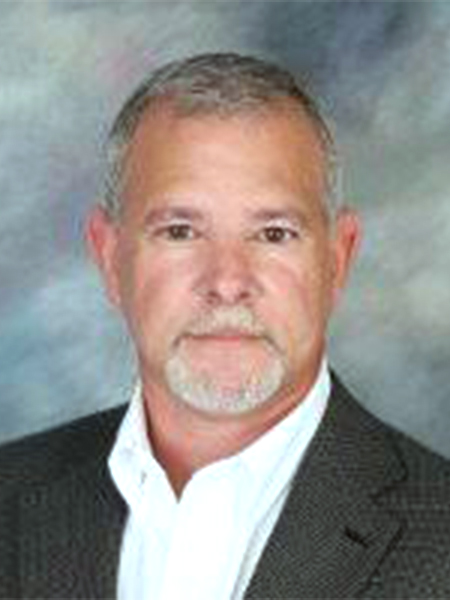 Todd Coy
CalEPA Lithium-ion Car Battery Recycling Advisory Group
Mr. Todd Coy is the Executive Vice President at KBI and Vice President of Retriev Technologies, Inc. and was appointed in 2019 to the CalEPA Lithium-Ion Car Battery Recycling Advisory Group. He has more than 30 years' experience in resource recovery operations. Mr. Coy is responsible for strategic business development at KBI and Retriev Technologies, where he is focused on the electric and hybrid vehicle market and managing end of life large format batteries. He led the develop team in obtaining a 9.5-million-dollar grant from the U.S. Department of Energy for the ground up construction of Retriev Technologies' dedicated advanced battery recycling facility in Lancaster Ohio. Mr. Coy serves as Co-Chair of the NAATBatt Battery Recycling Committee.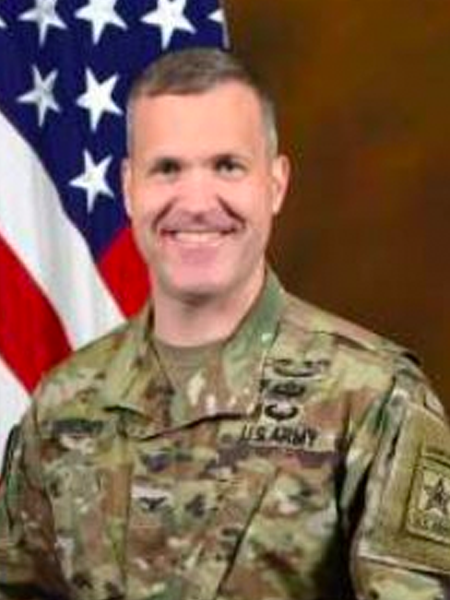 Colonel

Troy Denomy



U.S. Army
Colonel Troy Denomy assumed his current position as Project Manager Close Combat Squad U.S. Army in August 2018.  COL Demony was originally commissioned as an Infantry Officer in 1996.  He deployed to Bosnia-Herzegovina in 1999 and to Iraq in 2003 in support of Operation Iraqi Freedom II.  In 2005, COL Denomy transitioned to the Army Acquisition Corps. His acquisition assignments have included responsibility for a wide range of weapons systems. Following graduation from the US Army War College, COL Denomy served as the Executive Officer to the Principal Deputy to the Assistant Secretary of the Army (Acquisition, Logistics and Technology).  COL Denomy's awards and decorations include the Combat Infantrymen's Badge, the Expert Infantrymen's Badge, Ranger Tab, Parachutist Badge, Air Assault Badge, the Army Staff Identification Badge, the Bronze Star w/ "V", the Bronze Star, the Purple Heart, the Defense Meritorious Service Medal (one Oak Leaf Cluster (OLC)), the Meritorious Service Medal (2 OLC), the Army Commendation Medal (2 OLC), and the Army Achievement Medal with (1 OLC).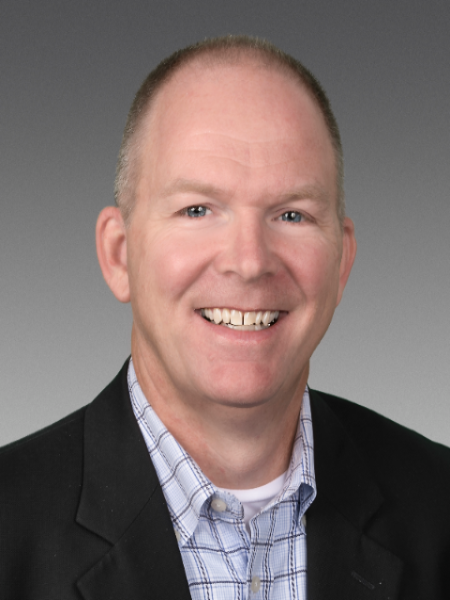 Austin Devaney
IHS Markit
Austin Devaney has recently joined IHS leading their Lithium service.  In this role he has responsibility for forecasting, collaboration with the automotive insights group and battery group on developments in the industry.  Prior to this Austin served in a variety of roles managing the Lithium business with Albemarle Corporation for nine years. Austin joined Albemarle through the acquisition of Rockwood Lithium.  Austin has over twenty five years of experience in the Chemical Industry leading technical sales and product management efforts. Nearly all of this time has been in the Alkaline Earth Metals markets (Sodium, Potassium and Lithium).  Austin holds an undergraduate degree in Chemical Engineering from Clemson University and a MBA from Southern Methodist University.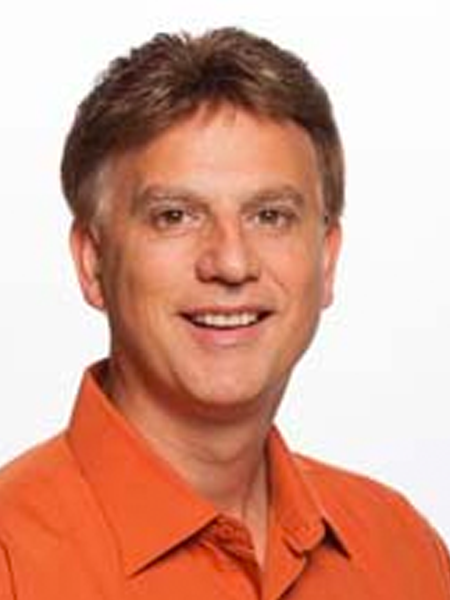 Alan ElShafei



Navitas Systems
Alan ElShafei is the Founder of Navitas Systems, a leader in integrated design, technology development, and manufacturing of innovative lithium energy storage products and systems for commercial, industrial, and government agency customers.  Mr. ElShafei leads the company's innovation efforts, growth strategy, and building customer intimacy, and has over 30 years experience and leadership in the battery systems and power electronics industries.  Prior to Navitas Systems, he was the CEO/Founder of MicroSun Technologies and Electronics.  Previous executive roles include Executive VP of Lexstar Technologies and Executive VP of Tyco Electronics.  He was awarded Entrepreneur of Year and inducted into the Chicago Entrepreneurial Hall of Fame in 2007.  He holds a B.S. in Electrical and Computer Engineering from the University of Illinois Chicago, and an MBA from Benedictine University.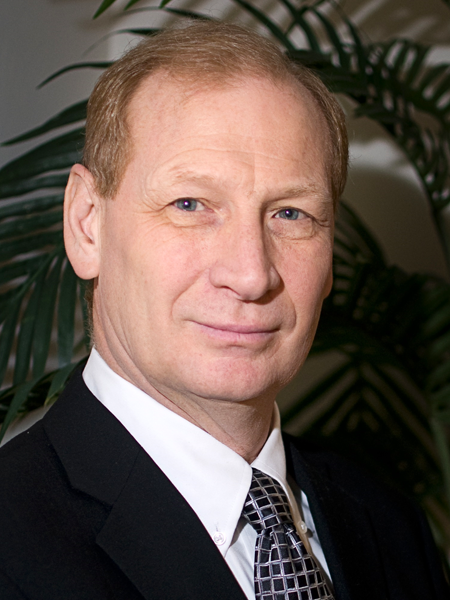 Robert Galyen
Robert Galyen is recognized as one of the top executives in the battery energy storage world with experience in technology and business operations of small and large corporations. His 43 years' work experience in battery technology, manufacturing and business operations has given him unique perspective on worldwide business, making him uniquely qualified as an energy storage global spokesperson.  He recently retired from his role as CTO of CATL, largest battery manufacturer in the world.  He sits on multiple Board of Directors and Technical Advisory Boards of corporations within the USA.  Bob has received numerous worldwide awards including the NAATBatt Liftetime Achievement Award, China's Friendship and Talent 1000 Awards, the SAE Fellow status and the Energy Systems Network Jim Rogers Award.  Bob currently serves as Chairman Emeritus and CTO of NAATBatt International.  He is married to Susan with 3 children and 7 grandchildren as the core of his family life.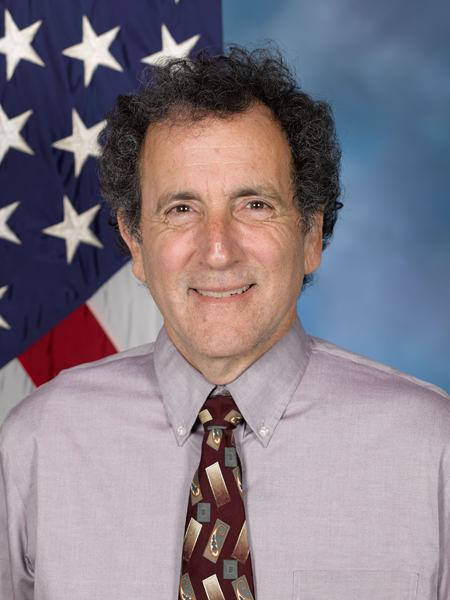 Marc Gietter
Crystal Clear Consulting
Marc Gietter is the principal of Crystal Clear Consulting and currently supports the Army's Combat Capabilities Development Command's Power Division as a subject matter expert on battery production, acquisition and logistics issues.  He currently serves as chairperson of the NDIA Military Power Sources Committee.  Mr. Gietter started his federal career in June of 1981 as an industrial engineer working in the Tactical Shelters Branch of the Command-Electronics Command Engineering Center in Fort Monmouth, New Jersey. From there he moved to the Industrial Mobilization Branch where he began his career working on power sources and eventually become the CECOM battery guru.  In 1991, Mr. Gietter earned the AMC Weapon Systems manager of the quarter award.  He then moved to the CECOM Logistic and Readiness Centers Power Sources Team as an electronics engineer and project leader.  He was part of the team that won the Army Material Command, Integrated Product Team of the year award for 2002. Mr. Gietter then moved to the Army's Communication-Electronics Research and Development Center's Power Division where he worked until retiring and starting Crystal Clear Consulting in 2017.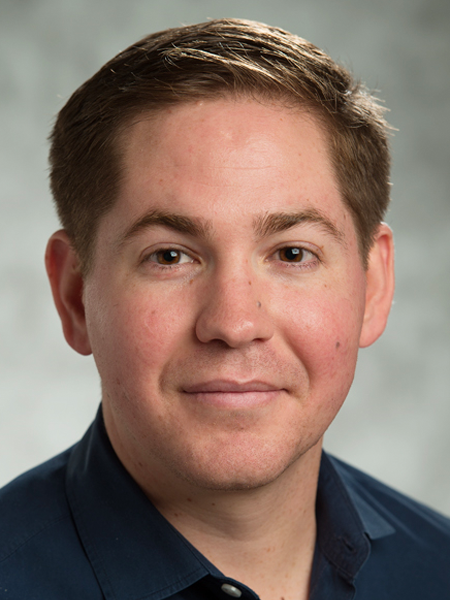 Samm Gillard



U.S. Department of Energy
Samm Gillard is a technical project manager for the U.S. Department of Energy's (DOE) Vehicle Technologies Office (VTO), which leads research and development projects aimed to advance low cost, secure, and clean energy technologies for transportation. Within VTO, he manages several projects for the Battery R&D team. His areas of responsibility include lithium ion battery recycling, extreme fast charging, behind the meter storage for extreme fast charging, battery testing activities, SBIR/STTR projects related to batteries for the office, and serves as a technical advisor to the U.S. Advanced Battery Consortium. Prior to DOE, he worked in battery design and supply chain for the Department of Defense, worked for the U.S. Patent and Trademark office as a patent examiner, and served in the military. He has a degree in Materials Science from the University of Maryland.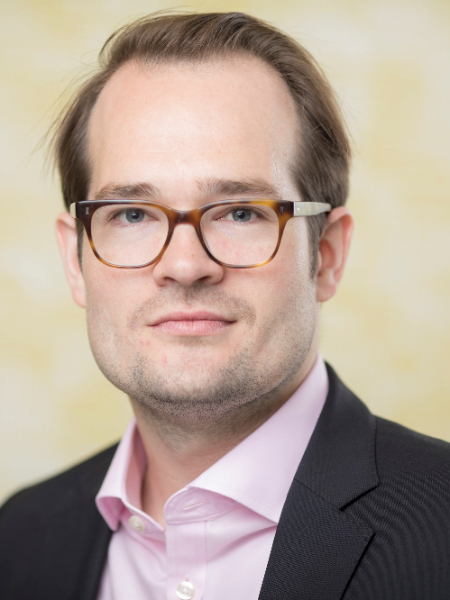 Logan Goldie-Scot
Bloomberg New Energy Finance
Logan Goldie-Scot heads up the Energy Storage insight team at Bloomberg New Energy Finance. He leads the company's analysis on the global energy storage markets, providing insight on technology, markets, policies and regulation, and the competitive landscape. He also oversees BNEF's Flexibility and Resiliency focus area, a cross-company effort to provide insights on flexibility and market design. He advises utilities, technology companies, investors and policymakers across these fields. He has authored numerous research papers and regularly speaks at international conferences and in the mainstream media. He was previously a Senior Associate within the Energy Smart Technologies team and regularly works on consulting projects for clients. He joined the company in 2009 as an analyst focused on the wind and solar sectors across the Middle East and Africa.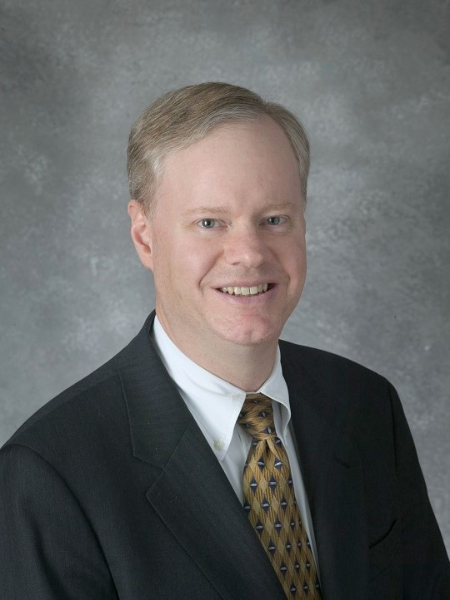 James Greenberger
NAATBat International
Jim Greenberger is the Executive Director of NAATBatt International, a not-for-profit trade association of advanced battery manufacturers and their supply chain partners doing business in North America and around the world. Mr. Greenberger co-founded NAATBatt in 2007 as part of a national initiative to promote the manufacturing of large format lithium-ion batteries for electric vehicles in the United States. Mr. Greenberger currently serves on the Board of Directors of the International Battery Materials Association, the Board of Advisors to the Battery500 Consortium, the UCSD Strategic Energy Initiatives Advisory Council, the Executive Committee of the Center for Renewable Energy at Illinois State University, and the Board of Directors of two for-profit companies engaged in the advanced battery industry. Before entering the battery industry, Mr. Greenberger practiced corporate law in Chicago, Illinois for more than 30 years.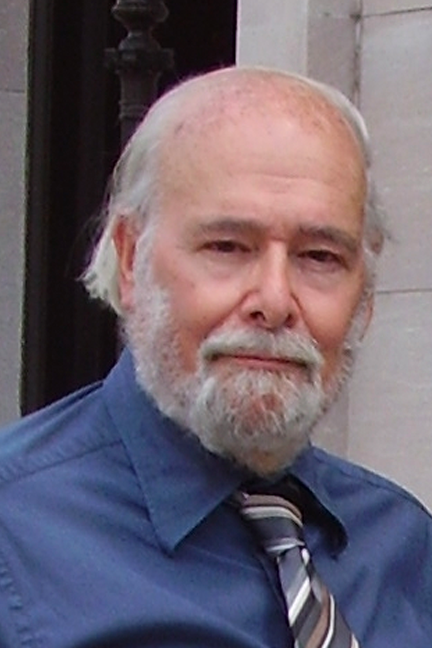 Imre Gyuk



U.S. Department of Energy Office of Electricity
Dr. Imre Gyuk directs the energy storage research program at the U.S. Department of Energy Office of Electricity, which funds work on a wide variety of technologies such as advanced batteries, flywheels, super-capacitors, and compressed air energy storage. Applications include seamless continuity of power supply for high-tech industry during outages, making renewables dispatchable, and helping to increase the capacity factor and ease congested distribution lines. Dr. Gyuk has a B.S. from Fordham University, and he did graduate work at Brown University where he was a research assistant to Nobel Laureate Leon Cooper. He has a Ph.D. in Theoretical Physics from Purdue University and became a research associate at Syracuse. Dr. Gyuk has taught Physics, Civil Engineering, and Architecture at the University of Wisconsin and Kuwait University.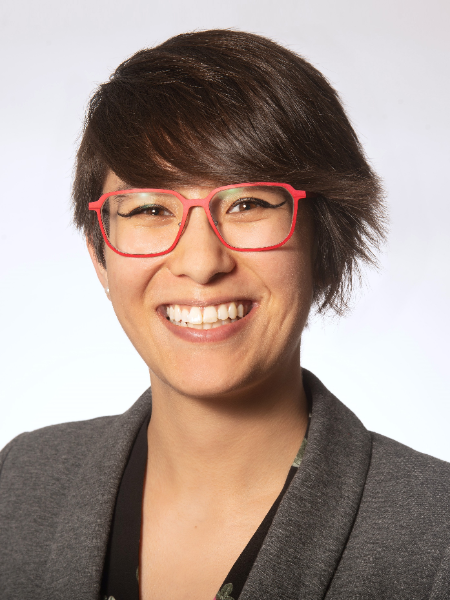 Chloe Holzinger
Lux Research
Chloe Holzinger is a Senior Research Associate at Lux Research and leads the energy team's coverage of energy storage technologies and energy business models and policies. In this role, she advises Global 500 clients on which disruptive emerging technologies are worth exploring. She specifically focuses next-generation batteries, lithium chemicals, and electric aviation. Prior to joining Lux, Chloe was a Mechanical Engineer at Open Water Power, where she built battery prototypes and co-invented the company's static cell system. She holds a Master of Engineering from Duke University, and a B.S. in Marine Chemistry from Eckerd College.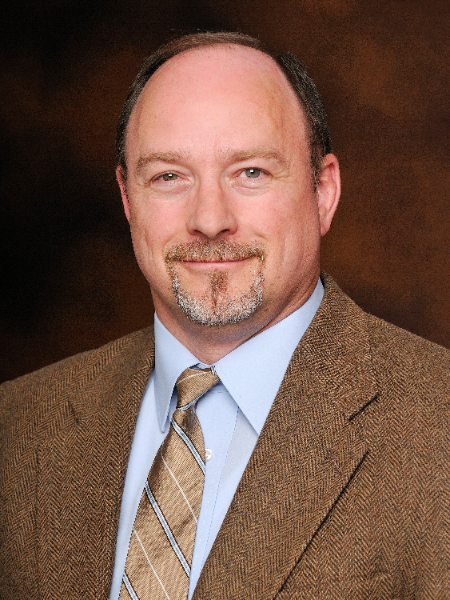 David Howell
U.S. Department of Energy
Dave Howell is the Director of the Office of Vehicle Technologies, U.S. Department of Energy (DOE) Headquarters, in Washington, DC with overall responsibility for VTO's portfolio of R&D projects. He is currently also the Program Manager for Battery and Electrification Research with direct responsibility of projects on electric drive vehicle batteries, electric drive components, and vehicle charging. He also serves as DOE's representative at the United States Advanced Battery Consortium Management Committee and at international organizations and inter-government forums involved in hybrid and electric drive transportation. Earlier, Dave was a member of the research staff of the Oak Ridge National Laboratory (ORNL) in Oak Ridge, Tennessee, where he was the Project Manager for Aerospace Technologies. Prior to that, he served on active duty at the Wright Patterson Air Force Base in Ohio where he was the Program Manager for Advanced Materials for Space Structures at the Air Force Materials Laboratory. Dave received a Bachelor of Science degree in Aerospace Engineering from the University of Tennessee at Knoxville.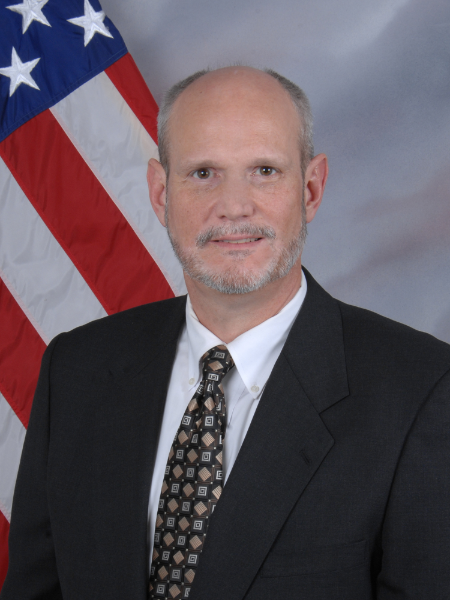 Matt Hutchens
Defense Logistics Agency
Matt Hutchens was assigned to DLA Headquarters at Fort Belvoir, VA, as a Research & Development program manager and Industrial Engineer in August 2009.  He currently manages the Battery Network (BattNet) for Technology Implementation governed by DoD Manufacturing Technology Programs policy. DLA launched the BattNet in October 2009 to develop improvements to the Defense battery supply chain.  Mr. Hutchens was awarded a 2014 and 2018 Defense Manufacturing Technology Achievement Award and has achieved Defense Acquisition certifications in Program Management and Systems Engineering. He is a 1984 engineering graduate of the U.S. Military Academy at West Point, NY and served five years as a U.S. Army Airborne Infantry Officer.  He subsequently held engineering and management positions in various manufacturing companies for 14 years before joining the Defense Logistics Agency.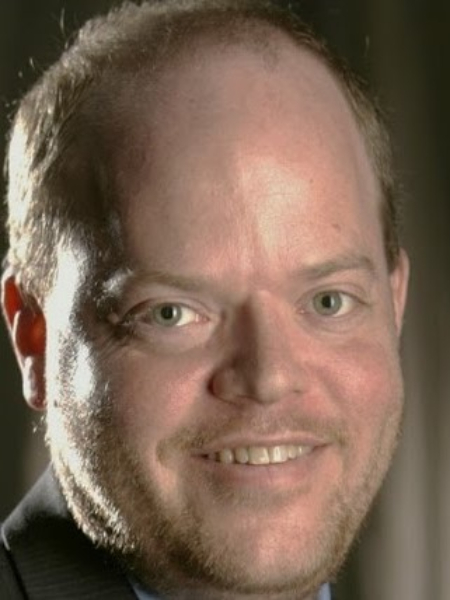 Sam Jaffe
Cairn Energy Research Advisors
Sam Jaffe is the founder and Managing Director of Cairn Energy Research Advisors. He has more than ten years experience as an analyst, consultant and executive in the energy storage industry. Prior to Cairn ERA, he has worked at Navigant Research and IDC as an analyst and has also served as CEO at Panea Energy and Cygnus Energy Storage. He is an authority on battery usage on the grid, transportation and consumer electronics. He is an accomplished public speaker and a frequent keynote speaker at conferences and events throughout the world, including the Battery Show, Interbattery Korea, Stockage D'Energie and the Energy Storage Association annual meeting. He is frequently quoted in multiple press outlets, including the New York Times, The Wall Street Journal and CNBC. He lives and works in Boulder, CO.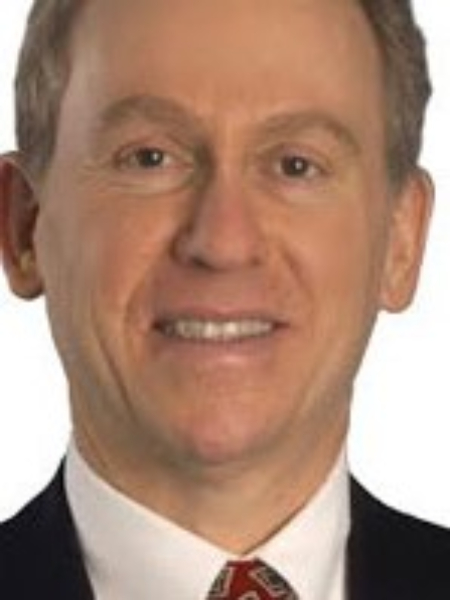 Ben Kotlier
CalEPA Lithium-ion Car Battery Recycling Advisory Group
Bernie Kotlier, Executive Director IBEW-NECA California and Nevada. Mr. Kotlier directs the development, promotion, and delivery of sustainable energy training for electricians, and business development programs for electrical contractors in California and Nevada including energy auditing, energy efficiency, photovoltaics, electric vehicles, energy storage and micro-grids. Bernie has been a member of the California Public Utilities Commission Advisory Committee on Energy Efficiency Workforce Development, the PUC Working Group on Lighting, and the State of California Schools of the Future Initiative Advisory Committee. In 2019, Mr. Kotlier was appointed as a member of the CalEPA Lithium-ion Car Battery Recycling Advisory Group.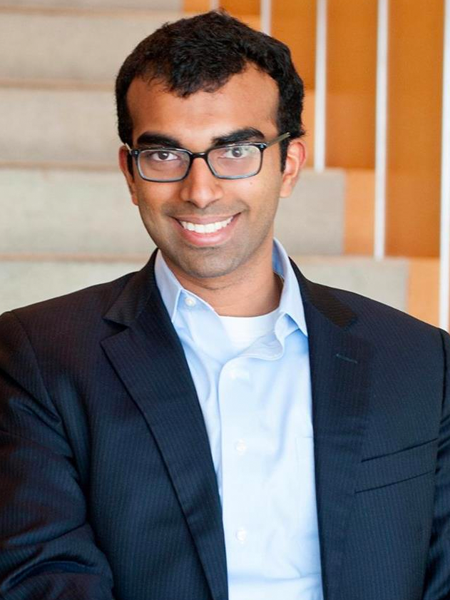 Vivas Kumar



Benchmark Mineral Intelligence
Vivas Kumar is a Principal Consultant with London-based Benchmark Mineral Intelligence. He previously managed the global battery raw materials supply chain for Tesla. He holds an engineering degree from Rice University and is completing an MBA at the Stanford Graduate School of Business.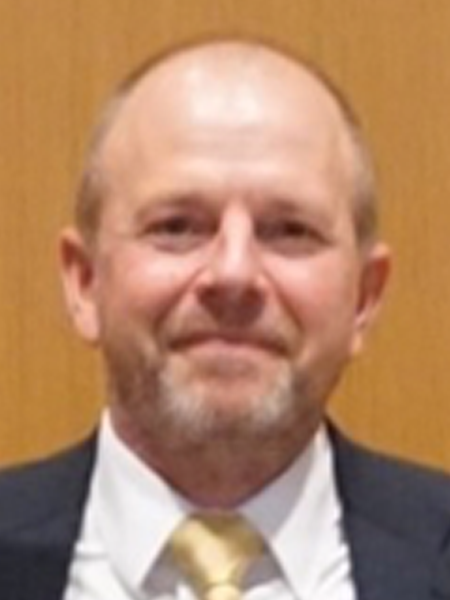 Thomas Layne



Air Force Research Laboratory
Tom Layne serves as the Air Force Research Laboratory's lead on energy technology matters pertaining to Flight line Equipment and Vehicles at the Air Force Research Laboratory (AFRL), Materials & Manufacturing Directorate, Advanced Power Technology Office (APTO), Wright-Patterson AFB, Ohio.  Tom entered the USAF in 1990 after being commissioned through ROTC from Michigan Technological University.  While on active duty Tom had technical assignments in the Space, Intelligence, Special Operations, Munitions, Special Project, and Joint communities.  After retiring from active duty Tom hired into the Air Force Research Laboratory's Strategy and Transformation Office as a civilian.  Since 2015 Tom has been leading numerous Large Format Energy Storage projects that are transforming the USAF towards a more Electric Flightline. Projects include:  Hybrid & Full-Electric Aircraft Powerheads, Hybrid Power/Lightcarts, Hybrid Loader, Vehicle-to-Grid Demo, and supporting Large Format Terrestrial Battery Standardization.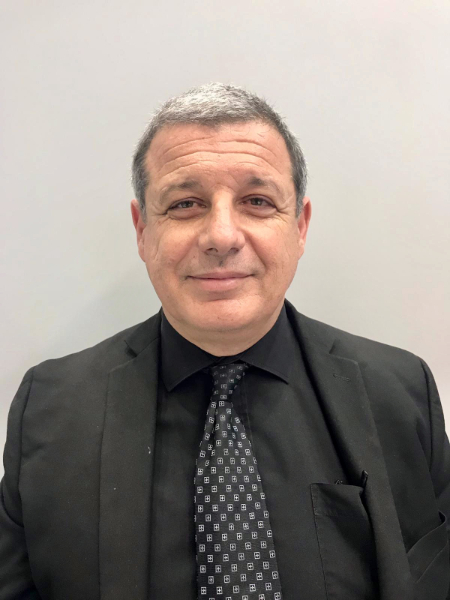 Shmuel de Leon
Shmuel de Leon Energy, Ltd.
Shmuel De-Leon, is the founder and CEO of Shmuel de-Leon Energy Limited. Shmuel is a leading international expert in the business of Energy storage. Prior to founding the company, Shmuel held for over 21 years various positions as an energy storage, electronic engineering and quality control team manager. Shmuel holds a BSc. in mechanical engineering from Tel-Aviv University and an MBA in quality control and reliability engineering from the Technion Institute in Haifa as well as an Electronic Technician's diploma. Shmuel is an advisory board member of several industry companies.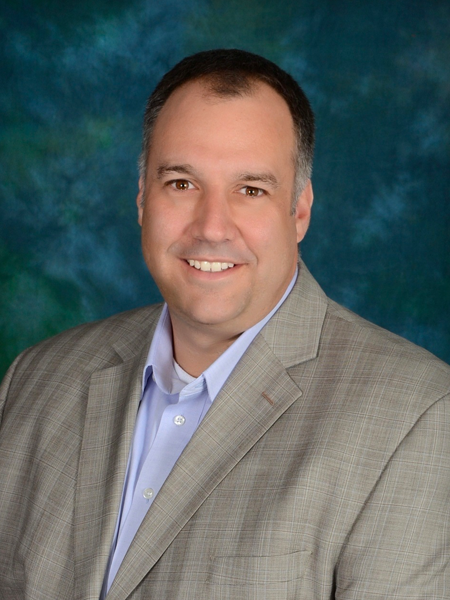 Mark Matthews



EnerSys Advanced Systems
Mark Matthews is the Vice President of EnerSys Advanced Systems.  Mr. Matthews has over 25 years of experience in energy storage and battery technology.  Mark began his career with EaglePicher as a Product Engineer and has worked various technical, business development and management roles within the lithium battery industry including Vice President of Sales and Marketing at both Ultralife Corporation and EaglePicher Technologies as well CEO of UEC Electronics.  In 2016 Mark joined EnerSys as Vice President of EnerSys Advanced Systems with a focus on technological advancement, operational excellence and continued growth of the Aerospace, Defense and Medical business segments within EnerSys.  Mark has a degree from the Missouri University of Science and Technology graduating Cum Laude with a degree in Engineering Management with an Emphasis in Chemical Engineering.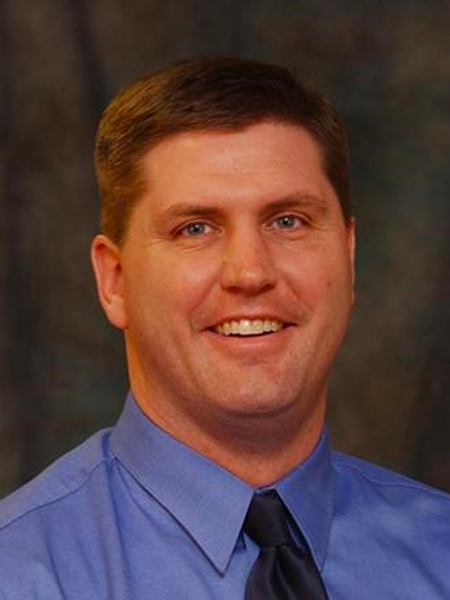 Dr. Brian Morin



Soteria Battery Innovation Group
Dr. Brian Morin is co-Founder and CEO of the Soteria Battery Innovation Group (BIG), a growth company that is promoting broad adoption of a technology that will eliminate lithium-ion battery fires, reduce weight of lithium ion batteries and reduce cost.  Soteria BIG has formed a consortium of companies and licensees to support this mission, whose initial members include NASA, Mercedes, DuPont, DNV-GL, Teijin, Teledyne and others, who will work together to set aggressive safety standards and use branding to drive adoption of the technology.  Soteria has won multiple awards, including being named the #1 Most Fundable Company by Entrepreneur Magazine in 2018 and the #1 Advanced Material company by the US China Innovation Alliance.  The architecture uses metallized-film current collectors and nanofiber-based separator to reduce weight and improve safety.  Brian was President and co-Founder of Dreamweaver International, where the nanofiber-based separators were developed and scaled to full manufacturing.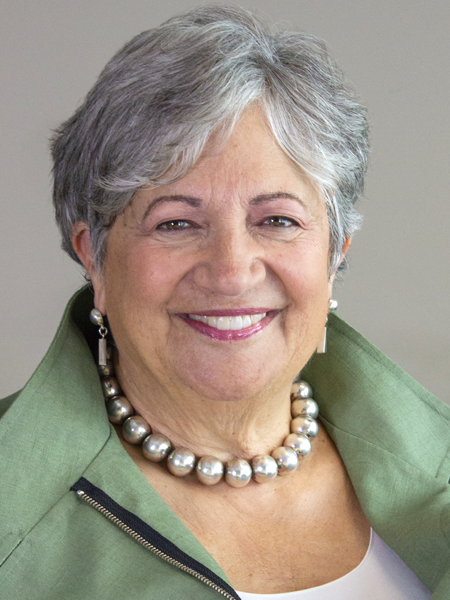 Mary Nichols



California Air Resources Board
Mary Nichols is the Chair of The California Air Resources Board, where she occupies the attorney seat. She has served on the Board under Governor Edmund G. Brown, Jr. (1975-82 and 2010-18), Governor Arnold Schwarzenegger (2007-2010) and Governor Gavin Newsom (2019—present.)  She also served as California's Secretary for Natural Resources (1999-2003), appointed by Gov. Gray Davis.  When not working for the State of California, Mary was a senior staff attorney for the Natural Resources Defense Council; Assistant Administrator for EPA's Office of Air and Regulation, in the administration of President William Jefferson Clinton; and headed the Institute of Environment and Sustainability at UCLA.  Over a career as an environmental lawyer spanning over 45 years, Mary Nichols has played a key role in California and the nation's progress toward healthy air. She has also led the Board in crafting California's internationally recognized climate action plan.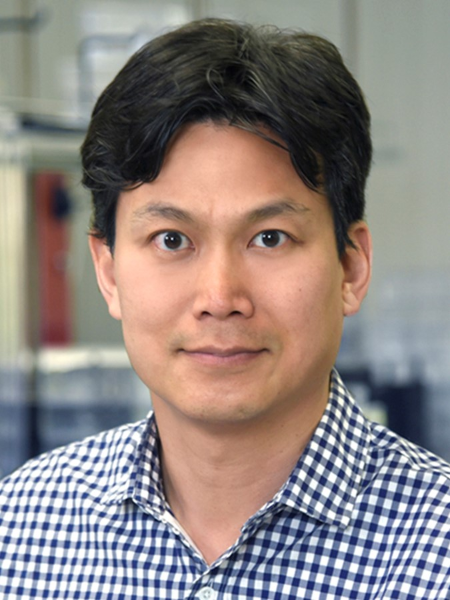 Benjamin Park
Evevate
Dr. Benjamin Park founded Enevate in 2005 and, as its Chief Technology Officer, leads its battery research, development, and engineering efforts.  With more than 18 years of experience, he is an expert in surface and bulk chemistries, novel battery manufacturing techniques, battery materials screening and development, and battery chemistry.  Dr. Park has authored more than 45 book chapters, technical journals, talks and conference publications and has more than 100 patents issued or filed. He holds a doctorate in mechanical and aerospace engineering from the University of California, Irvine, a master's degree in electrical engineering from Purdue University, and a bachelor's degree in electrical engineering from Seoul National University in Korea. Dr. Park is also the recipient of several awards, including the Orange County Business Journal Innovator of the Year and the Estus H. and Vashti L. Magoon Award for Excellence in Teaching.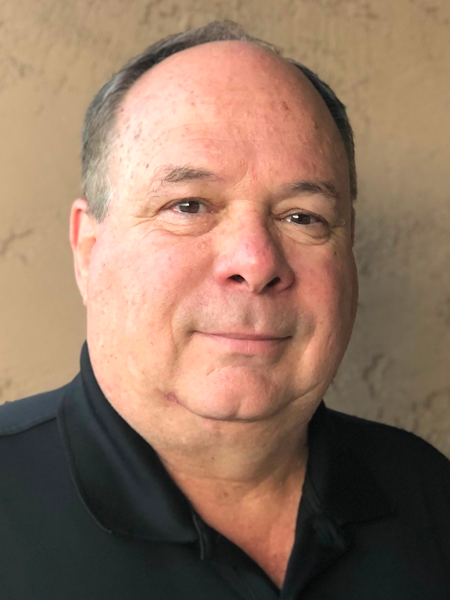 John Pinho
APS
John Pinho is an Energy Innovation Advisor and Subject Matter Expert working in the Distributed Energy Resources group at Arizona Public Service. He is responsible for the development, design and implementation of large scale Energy Storage, PV Solar, Microgrid and EV initiatives. Prior to joining APS, he was the Global Director for Capital Projects at A123 Systems and Senior Manager for Facility Technology Development at Intel Corporation. John has been a leading edge technology consultant for many industry sectors including medical, semiconductors, flat panel displays, data centers and commercial algae. He has a BS from Worcester Polytechnic Institute and is a certified Project Management Professional (PMP). John has two patents pending for microgrid technology development.
Manuel Rabl



EnerSys
Manuel Rabl is a Senior Director for Program Management of EnerSys.  Mr. Rabl has more than 10 years of experience in the automotive industry and in lithium battery technology. Manuel worked for Magna Steyr Battery Systems and Samsung SDI Battery Systems in various verification and validation roles as well as a Project Manager at AVL List with involvement in multiple automotive battery projects for global customers. In 2019 Manuel joined EnerSys as Director for Verification and Validation with a focus on establishing a global verification and validation team.  Since December 2019 Manuel is a Senior Director for Program Management and responsible for all new product introductions within EnerSys for Motive and Reserve Power applications.  Manuel has a Master's degree from the Carinthian University of Applied Sciences in Communication Engineering with an emphasis in Automation Engineering.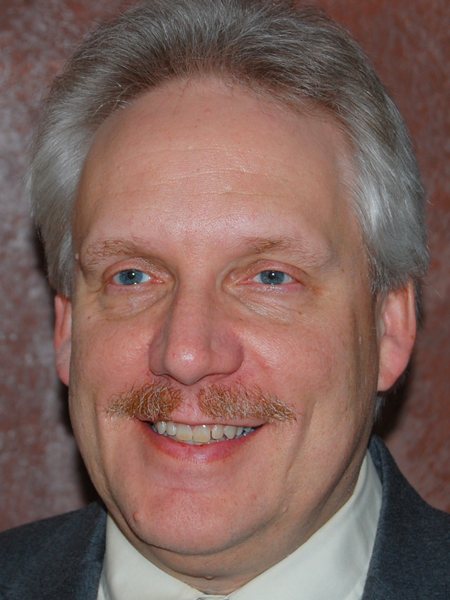 Galen Ressler
General Motors
Galen Ressler, Technical Fellow and Principal System Safety Engineer at General Motors Company, has 35 years of vehicle safety experience. In his current role, he serves as system safety technical leader for batteries, high voltage systems, plug-in charging, and other safety critical systems. He currently chairs the SAE Battery Safety Standards Committee, is an active member of the Informal Working Group for the Electric Vehicle Safety Global Technical Regulation (GTR20), and serves on a number of other technical groups responsible for the development of vehicle high voltage and battery standards. Galen earned a Bachelor of Science in Mechanical Engineering degree from the Massachusetts Institute of Technology.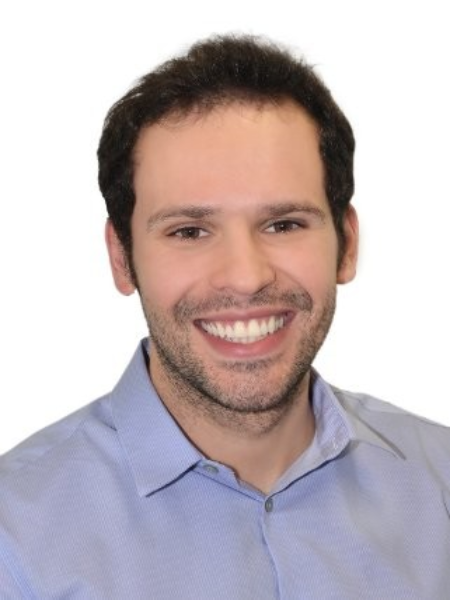 Henrique Ribeiro
S&P Global Platts
Henrique Ribeiro is Platts' Metals editor since 2012, joining the Battery Metals working group in early 2018. In addition to assessing battery metals prices on a weekly basis, he is also responsible for the "Battery Metals Insight" quarterly publication, which analyzes the main market trends affecting this industry. Ribeiro holds a Master in Business Communication from Universidad de Navarra and a Master in Economic Analysis from the Sao Paulo School of Economics, as well as a Derivatives Professional certificate from the Sao Paulo stock exchange.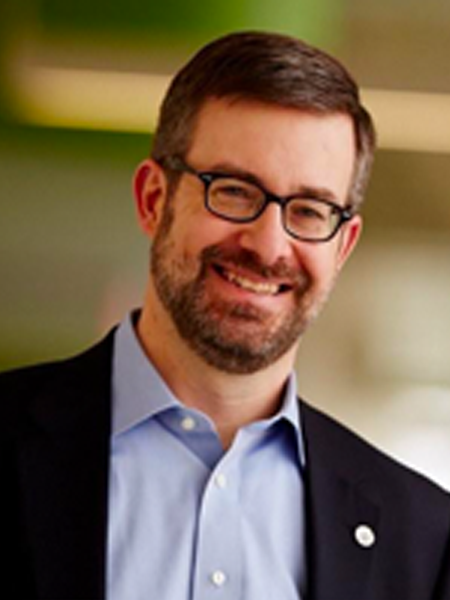 Craig Rigby



Clarios
Craig Rigby joined Johnson Controls, the predecessor of Clarios, in 2007 and currently serves as the Advanced Market & Technology Strategist for Power Solutions. In this role, Rigby focuses on macro level drivers that shape the energy storage market with the goal of delivering a technology strategy that aligns with our customers' long-term needs and objectives. In addition, he investigates and evaluates new technology opportunities for partnerships or acquisitions to support the technology strategy.  Prior to his current role, Mr. Rigby served as the Vice President, Product Management and Strategy where he was globally responsible for product road-mapping, core product development, and optimizing the Original Equipment product line.  He also served as the Vice President, Global Product Engineering where he led the technical development and launch of Power Solutions products for the Original Equipment customers, led engineering process and tool creation, as well as supporting overall business strategy.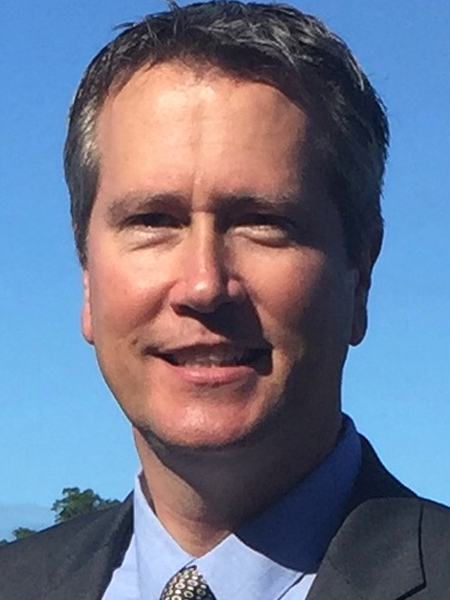 Kyle Roelofs



Bren-Tronics, Inc.
Kyle Roelofs is the Vice President of Business Development of Bren-Tronics, Inc.  He has spent the past 15+ years at Bren-Tronics working with the military to identify and manufacture power and energy products for the warfighter.  He also has experience (i.e. Post Traumatic Stress Disorder) with cell manufacturing in the U.S. with both cylindrical and large format cells for military use.  He has a BA from the State University of New York at Buffalo and an MBA from City University.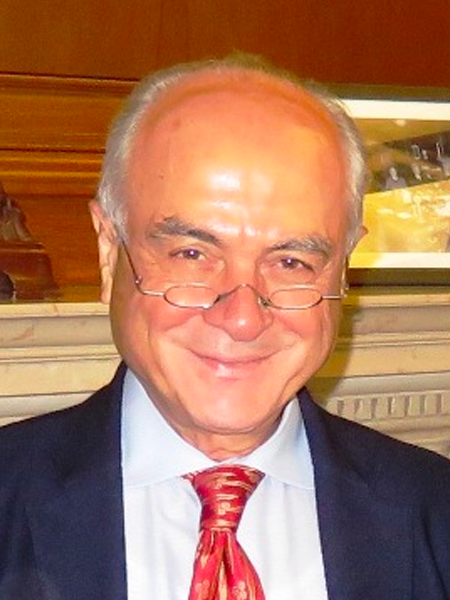 Kenan Sahin
Dr. Kenan Sahin is an award winning academic, scientist, inventor, technologist, serial entrepreneur and philanthropist. Educated at MIT, he has served on the faculties of MIT, University of Massachusetts and Harvard. In 1984, Dr. Sahin founded Kenan Systems, growing it into an international company before selling it to Lucent/Bell Labs. In 2002 he started TIAX where he formulated a cluster of business models and practiced them to mature early stage technologies to be IP protected, de-risked and production ready. In 2014, he spun out of TIAX CAMX Power, a leader in the development of advanced cathode materials for lithium-ion battery applications in the automotive and high-end portable electronics markets.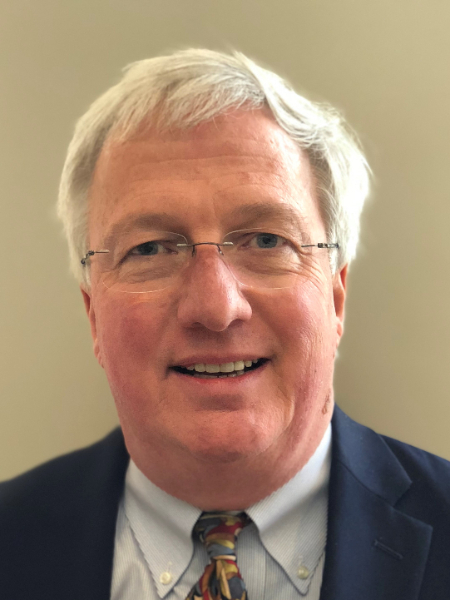 Michael Sanders
Avicenne Energy
Mike Sanders joined the Avicenne Energy team in May of 2016 as a Senior Advisor after a long career with DuPont in multiple roles. Since joining the Avicenne team, Mike has been working with clients holding strategy workshops, validation of growth opportunities and helping clients establish their growth plans in energy storage. Mike has significant energy storage materials value chain understanding with an emphasis on lithium ion batteries and systems with 10 years of market knowledge and relationships. Successful program leadership experience with significant business growth in ventures and existing businesses with a proven track record leading mergers and acquisition team to enter the lithium ion battery materials market. Mike's recent role with DuPont was the Global Marketing Director – Energy Storage Venture, where he led global marketing and customer interface efforts to establish programs to enter the $20B energy storage materials market.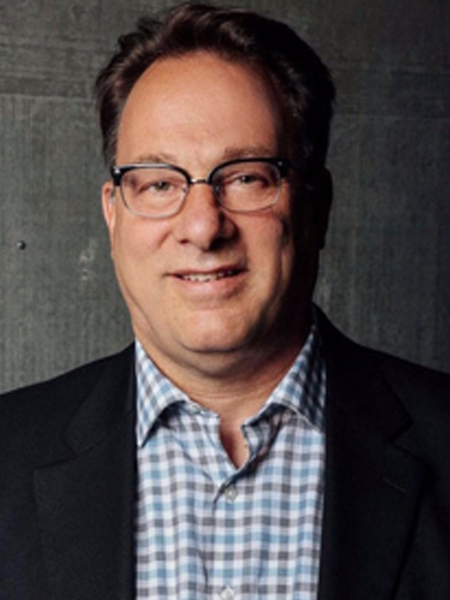 Peter Savagian



Ampaire
Peter Savagian is Senior VP of Engineering at Ampaire, an electric aircraft company. There, he directs design, development, and certification of electric propulsions systems integration into short haul fixed wing aircraft.  Prior to this, Pete has had a long tenure in the electric vehicle business. From 2016 through 2018, Pete served as a Senior VP of engineering at Faraday Future. Previously, he was at GM where he was General Director in charge of electrified vehicle propulsion systems. There he led work ranging from the 1996 GM EV1, through the 2017 Chevy Bolt.  Pete serves on the Board of Directors of Electra Meccanica Vehicles, and as an advisor to Sibros Technologies. He is affiliated as a lecturer at the University of Wisconsin. He holds 44 patents and has authored 17 technical publications.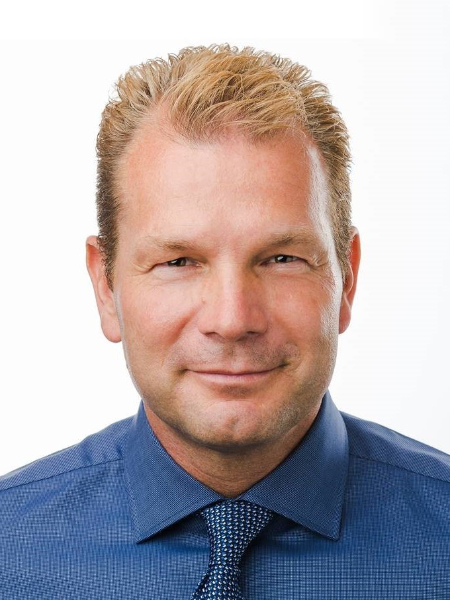 Joern Tinnemeyer
EnerSys
Joern Tinnemeyer is Senior Vice President and Chief Technology Officer of EnerSys. Enersys is the global leader in industrial energy storage systems. Joern is responsible for global engineering, technology development, quality and operations engineering. Joern studied applied mathematics and electrical engineering at the University of Toronto and holds a MSc in Astronautics and Space Engineering. His primary focus of expertise includes energy storage systems, system design optimization, safety topologies and project management. He is a leader in developing innovative lithium battery diagnostics and management systems with multiple patents. He has worked on some of the most advanced battery packs for major automotive OEMs. He is chairman of the SAE Battery Management Committee developing international standards for the automotive industry.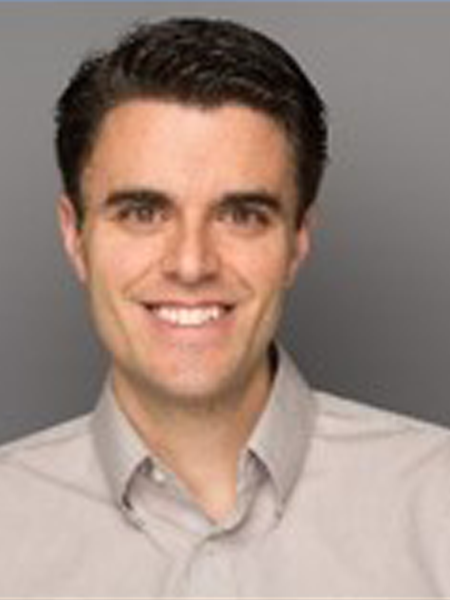 James Trevey
Forge Nano
Dr. James Trevey is the VP Engineering of Forge Nano, a leading company in nano-coating technology specializing in Atomic Layer Deposition (ALD). Dr. Trevey has a Ph.D in Mechanical Engineering from the University of Colorado-Boulder and is an expert in electrochemistry. He is responsible for leading new technology research and development, as well as scale-up and new systems implementation at Forge Nano.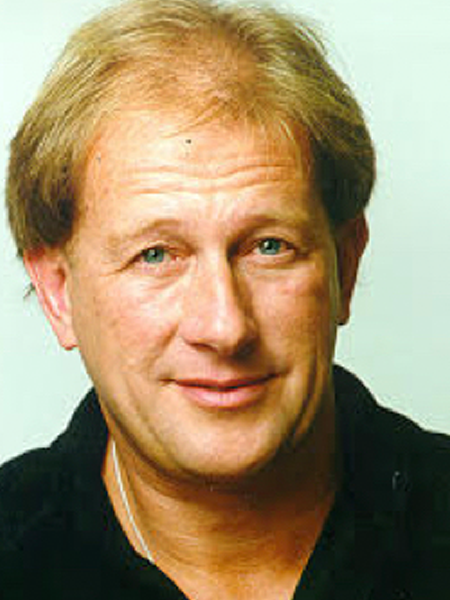 Steven Visco



PolyPlus Battery Company
Steven Visco is the Chief Executive Officer, CTO, and founder of PolyPlus Battery Company in Berkeley, California, as well as a Guest Scientist in the Materials Science Division at the Lawrence Berkeley National Laboratory. Steven J. Visco currently holds 118 U.S. patents, more than 200 international patents and has authored over 80 journal articles, as well as books, monographs and other publications. Dr. Visco graduated with a B.S. in Chemistry from the University of Massachusetts in 1977 and received his Ph.D. in Physical Chemistry from Brown University in 1982.  Dr. Visco then joined the staff at the Lawrence Berkeley National Laboratory as a Principal Investigator in the Materials Sciences Division in 1984 where his research interests have included advanced batteries and fuel cells.  Steven Visco co-founded PolyPlus Battery Company in 1991.  In 2013 Dr. Visco was selected by the City of Berkeley for a "Visionary Award" for his work in next generation batteries. Steve also serves on the Technical Advisory the CIC Energigune Institute in Miñano, Spain and was awarded the 2011 International Battery Association Award for "Outstanding Contributions to the Development of Lithium-Air and Lithium-Water Batteries."  PolyPlus Battery Company was selected by TIME magazine for its 50 Best Inventions of 2011 Issue, and was selected for a Gold Edison Award in 2012. In May 2015 Dr. Visco was elected a Fellow of the Electrochemical Society.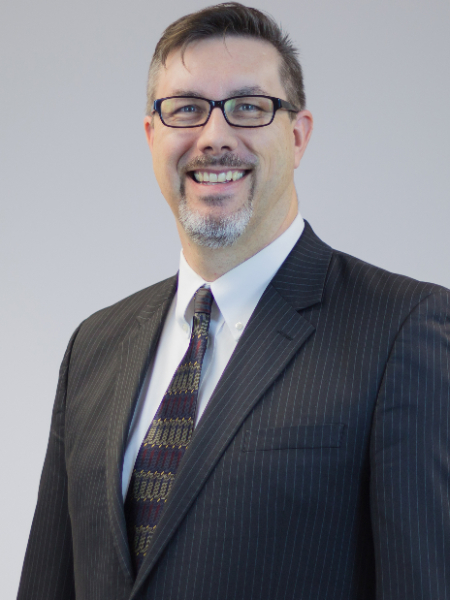 John Warner
American Battery Solutions
Dr. John Warner is the Chief Customer Officer of American Battery Solutions and a 28-year veteran of the Automotive and Battery industries. Dr. Warner serves this year as Chairman of NAATBatt International. Prior to joining American Battery Solutions, he served in senior sales and marketing leadership positions with EnerDel, XALT Energy, Magna Steyr Battery Systems and Boston-Power after spending more than 13 years with General Motors. Dr. Warner is the author of "The Handbook of Lithium-Ion Battery Pack Design" (2015) and "Lithium-Ion Chemistries: A Primer" (2019). He received his Doctor of Management, Organizational Leadership degree from the University of Phoenix, and his MBA, International Business and Leadership Studies and BA in Industrial Management from Baker College. Dr Warner has been a certified Project Management Professional since 2000.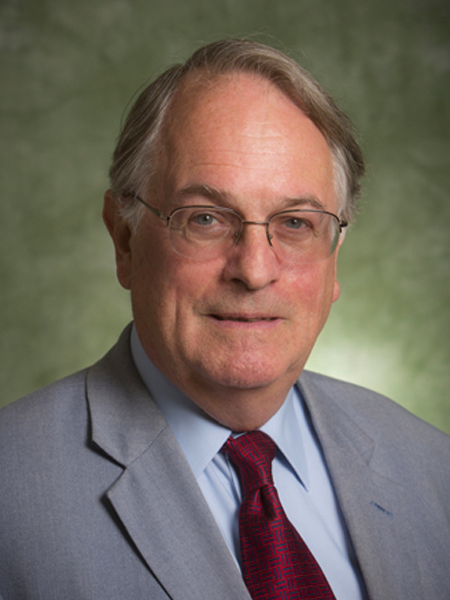 M. Stanley Whittingham
SUNY at Binghamton
Dr. M. Stanley Whittingham is a Distinguished Professor of Chemistry and Materials Science and Engineering at SUNY Binghamton, where he serves as Director of both the Institute for Materials Research and the Materials Science and Engineering program. In 2019, he was awarded the Nobel Prize in Chemistry for his work in lithium-ion battery technology.  Dr. Whittingham has received numerous other awards and honors over his 50+ year scientific career.  He received the Young Author Award from The Electrochemical Society in 1971, the Battery Research Award in 2004, and was elected a Fellow in 2006 for his contributions to lithium battery science and technology. In 2010, he was listed as one of the Top 40 innovators for contributions to advancing green technology by GreentechMedia. In 2012, Whittingham received the IBA Yeager Award for Lifetime Contribution to Lithium Battery Materials Research, and he was elected a Fellow of Materials Research Society in 2013. He was listed along with John B. Goodenough, for pioneering research leading to the development of the lithium-ion battery on a list of Clarivate Citation Laureates for the Nobel Prize in Chemistry by Thomson Reuters in 2015. In 2018, Whittingham was elected to the National Academy of Engineering, "For pioneering the application of intercalation chemistry for energy storage materials."  Dr. Whittingham is widely recognized as one of the fathers of lithium-ion battery technology. His early insights into the potential for ion insertion in layered compounds, followed by the initial development and commercialization of lithium ion batteries using LiAl alloy anodes and titanium disulfide cathode, laid the groundwork for the revolution in electrochemical energy storage technology, which continues today. NAATBatt is honored that Dr. Whittingham serves today as the Chief Science Officer of NAATBatt International.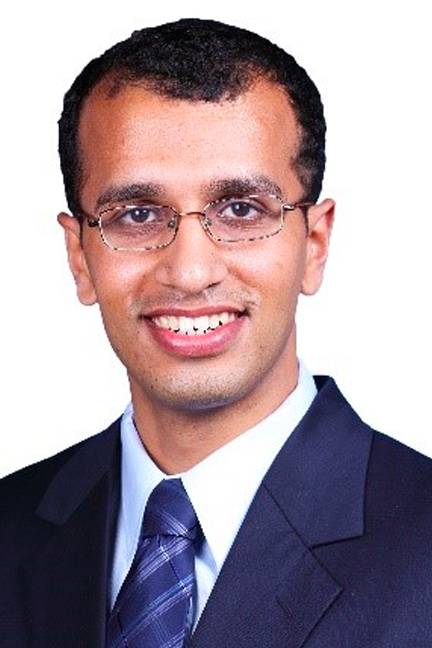 Gautam G. Yadav
Urban Electric Power
Dr. Gautam G. Yadav is a world-leading materials scientist and electrochemist, working as the Director of Advanced Battery Development at Urban Electric Power (UEP) in New York. He earned his doctoral degree in chemical engineering from Purdue University, where he specialized in synthesizing 1D complex metal oxide nanowires for thermoelectric applications and lithium(Li)-ion batteries. Prior to joining UEP, Dr. Yadav worked as a Senior Scientist at the CUNY Energy Institute, where he led the advancement of highly energy dense aqueous-based batteries based on manganese dioxide (MnO2) and zinc (Zn) as a replacement for the expensive and dangerous Li-ion batteries for grid-storage applications. He is the primary inventor of the reversible second-electron MnO2 technology and the breakthrough high voltage (2.45-2.8V) MnO2|Zn battery, which are published in Nature Communications and ACS Energy Letters, respectively. He has authored 19 publications and filed over 26 patents on MnO2|Zn technology, which have been licensed by UEP. At UEP, Dr. Yadav is leading a team of engineers and scientists to bring the second-electron MnO2 and high voltage (2.45-2.8V) MnO2|Zn battery to commercialization.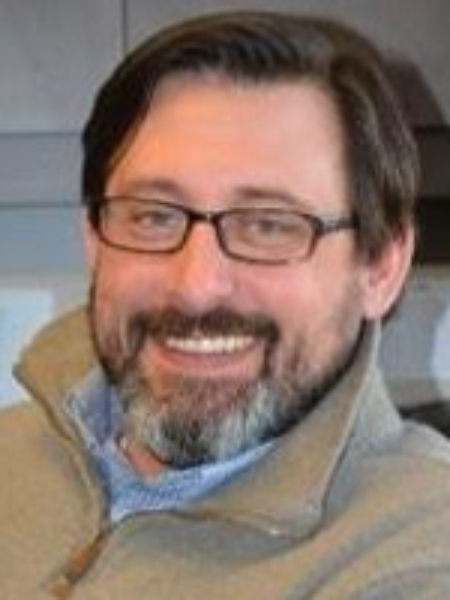 Jeff Yambrick
SVOLT Energy Technology
Jeff Yambrick is the International Business Development Director for SVOLT Energy Technology Company, an affiliate of Great Wall Motors. Jeff is on several SAE International Battery Standards committees and has served in leadership positions at Xalt Energy and Magna eCar / Steyr Battery Systems. Jeff is currently the President-Elect of NAATBatt International.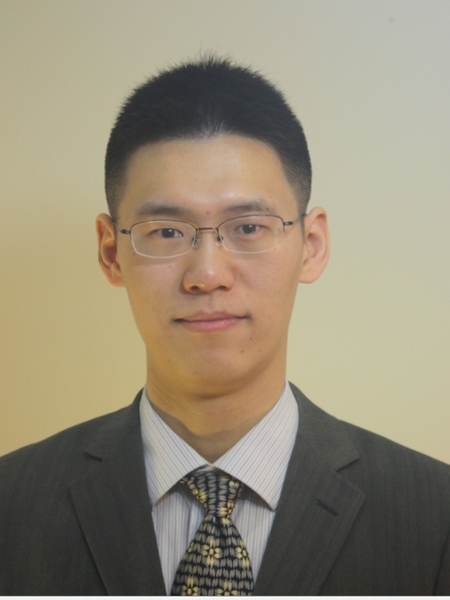 Yuan Yang
Columbia University
Dr. Yuan Yang is an assistant professor of materials science in the department of applied physics and applied mathematics at Columbia University. He received his B.S. in physics at Peking University in 2007, followed by Ph.D. in materials science and engineering at StanfordUniversity in 2012. After graduation, he spent three years in the department of mechanical engineering at MIT, until 2015. Dr. Yang's research interests include advanced energy storage and thermal management, such as solid-state batteries and Li-S batteries. He has published more than 70 peer-reviewed papers with a total citation > 20,000 times, including Science, Nature Communications and Joule, together with six patents. He is a Scialog fellow on Advanced Energy Storage, and won Young Innovator Award by Nano Research and Emerging Investigator Award by Journal of Materials Chemistry in 2019.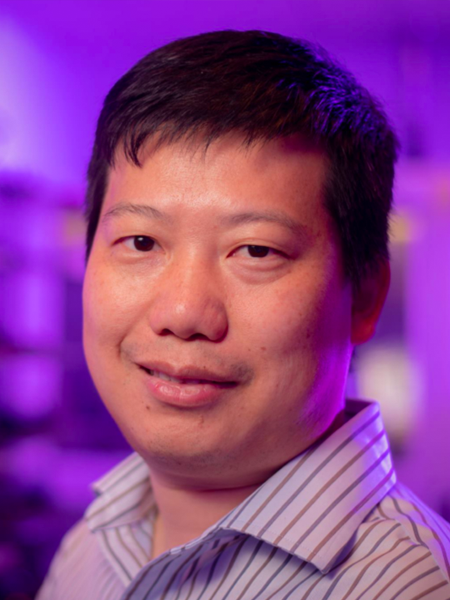 Yan Yao



University of Houston
Dr. Yan Yao is the Cullen College of Engineering Associate Professor at the University of Houston. He received his Ph.D. in Materials Science Engineering from UCLA in 2008. After spending four years as a senior scientist at Polyera Corporation and a postdoctoral fellow at Stanford University, he joined the University of Houston as an Assistant Professor in the Department of Electrical and Computer Engineering in 2012 and received tenure in 2017. He is also a Principal Investigator in the Texas Center for Superconductivity. Dr. Yao's research focuses on multivalent-ion batteries, aqueous batteries, solid-state batteries, and organic battery materials. He has authored 100 publications with citations over 20000, together with 10 U.S. patents. His research has been recognized with following awards: Office of Naval Research Young Investigator Award, Scialog Fellow on Advanced Energy Storage, UH Award for Excellence in Research, Highly Cited Researcher by Clarivate Analytics, Cullen College of Engineering Professorship, and Fellow of Royal Society of Chemistry.