2020 NAATBatt ANNUAL MEETING & CONFERENCE
Sponsorship and Exhibit Opportunities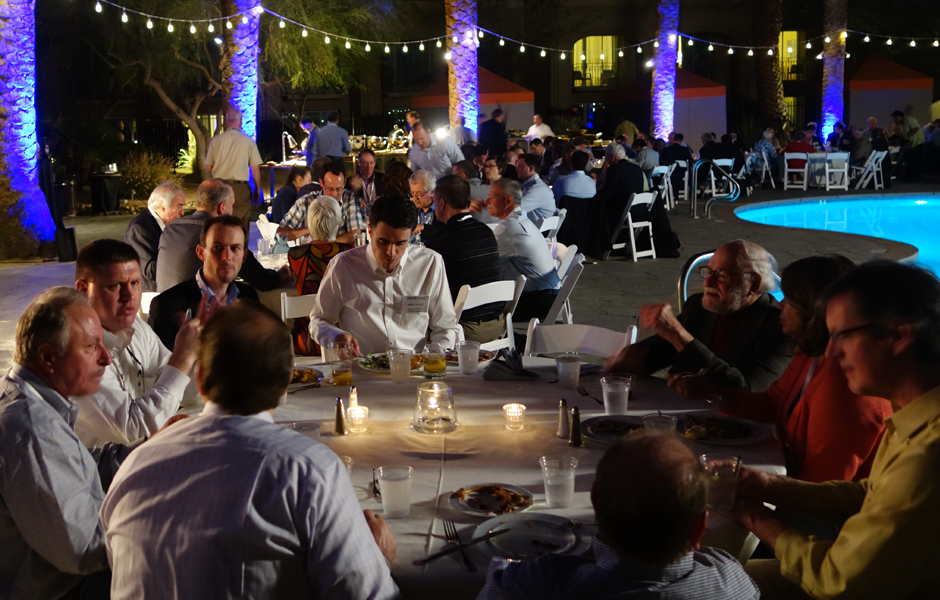 Sponsorship and Exhibit Opportunities at NAATBatt 2020
NAATBatt 2020 will be the most important thought leadership program this year for senior executives in companies that make, supply and use advanced battery technology in North America.  Becoming a sponsor of NAATBatt 2020 or purchasing an exhibit space in the Battery Products Expo Hall is an important way to increase the visibility of your company in the industry and to highlight your support for the North American advanced battery industry.
A variety of sponsorships are available this year.  Gigawatt, Megawatt and Kilowatt sponsors will receive top billing in the program.  This year, NAATBatt will offer a monetary prize for emerging companies working in battery technology at the Battery Technology Innovation Summit (held on Thursday during the general session).  The Innovation Summit Sponsor will have the opportunity to support and be recognized as a leading promoter of innovation in North American battery technology.  Other sponsorships, from lunch, dinner, and networking sponsors, breakfast table discussion sponsorships, tote bag, golf ball and wifi sponsorships are all available to provide an opportunity to support the NAATBatt 2020 program at a variety of price points.  Sponsorships are important in bringing programs like NAATBatt 2020 to the industry.  Please sign up for a sponsorship!  Click the Sponsorship Brochure link below for more details.
Exhibiting in the NAATBatt 2020 Battery Products Expo Hall is also a great way to get market visibility and enhance your networking effectiveness at the NAATBatt 2020 program.  NAATBatt is offering a limited number of 10 x 10 exhibit spaces in the Expo Hall.  All breakfasts, breaks and networking receptions will be held in the Expo Hall guarantying traffic and visibility.  This year, NAATBatt is pricing exhibit spaces to sell quickly.  Check out the details by clicking on the Exhibitor Brochure link below.